Take on Benedict Bermange's big England Twenty20 quiz!
Will you struggle as much as England in the Tri-Series?
Last Updated: 14/02/18 3:37pm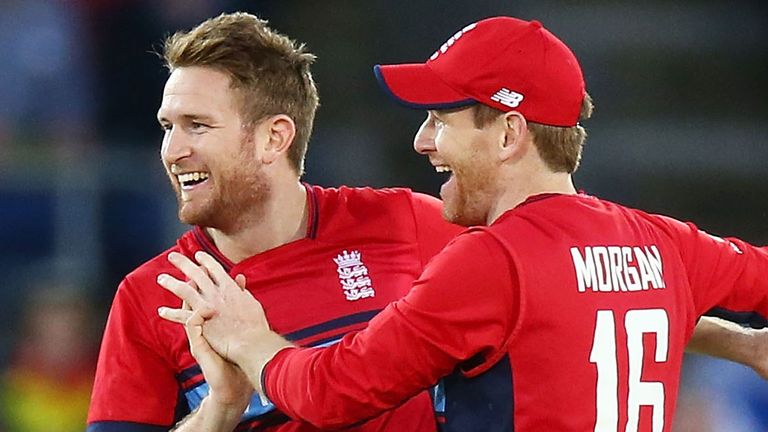 England are finding T20 cricket rather taxing at the moment, with three defeats in as many games in the Trans-Tasman Tri-Series leaving them struggling to make the final.
Will you find Benedict Bermange's England T20 quiz just as tough or will you breeze through the challenge, just as Australia have done in their Tri-Series games against England (twice) and New Zealand.
Take on the quiz below and then watch the rest of the Tri-Series exclusively live on Sky Sports Cricket, starting with New Zealand versus Australia in Auckland on Friday (5.30am).
Should New Zealand win that game, England's chances of the reaching the final will be over!