Cricket Expert & Columnist
England right to recall Ben Stokes, Jos Buttler and Chris Woakes for training camp
'ECB decision to put team first is spot on'
Last Updated: 19/05/17 6:14am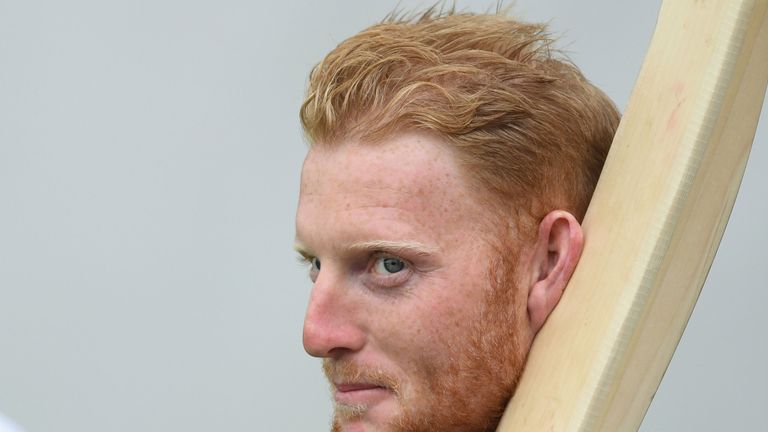 England's decision to deny Ben Stokes the chance to play in Sunday's Indian Premier League final is the right call ahead of the ICC Champions Trophy, says Nasser Hussain.
Stokes - together with England team-mates Jos Buttler and Chris Woakes - were recalled to national duties ahead of the IPL play-offs to attend an ECB training camp in Spain this week.
In his absence, Stokes' Rising Pune Supergiant franchise have progressed to Sunday's final where they could face either the Mumbai Indians or Kolkata Knight Riders - the franchises of Buttler and Woakes respectively - or Sunrisers Hyderabad.
Earlier in the week former England batsman Kevin Pietersen described the ECB's treatment of Stokes as "pathetic. An absolute shambles".
But with England due to begin a three-match ODI series against No 1-ranked South Africa on Wednesday, Hussain countered, saying: "The last time I looked Ben Stokes was an England contracted player, who was given a no-objections certificate to go and play in the IPL.
"The reason he got an IPL deal was because of how wonderful he has been for England - and when England tell you to go, you go and when they tell you to turn up to a training camp you turn up to a training camp to prepare for a tournament that we have underachieved in for 20-30 years.
"I think England are right to have their players back. What difference would one innings in a final have made to Ben Stokes? He might have slogged it up in the air and got out third ball."
Hussain said the debate around Stokes' schedule highlights the on-going tension in cricket surrounding player availability for club, franchise and country - as evidenced in part by the ongoing row between Australia's players and Cricket Australia, who want to replace their current revenue-sharing model with new contracts as part of a wider pay restructure.
"Playing in Sunday's IPL final would definitely have made a difference to Stokes' pocket because he would have got paid a little bit more and that's where eventually this discussion should take us," said Hussain. "It's not just a one-off scenario of him missing a final but it's about a balance between domestic T20 leagues and the riches that are involved in that and international cricket.
"This is part of what's going on in Australia with their contracts; I know there are other issues involved, with women's cricket and their domestic players, but some of the internationals are being asked to sign and say they won't go off and play IPL and they are not happy with that.
"That's where eventually cricket is going to come a cropper if it doesn't address that issue. This is why the bigger picture is so important.
"Stokes may well be a little bit cross about missing the final but the bigger picture is the one you have to address - that's when players are constantly being told that to be around for their country they are going to have to miss the IPL, your own domestic T20, the Caribbean Premier League.
"Then they and their agents do the sums and go 'crikey, I'm missing out on $1.5m deals. Then you are going to get an issue - especially the later a player gets in his career."
England's white-ball form has improved dramatically under the captaincy of Eoin Morgan and leadership of coach Trevor Bayliss, his assistant Paul Farbrace and ECB director of England cricket Andrew Strauss.
With a busy summer ahead, featuring series against South Africa and West Indies as well as the ICC Champions Trophy, Hussain says the management team have earned the right to put their own strategies in place.
"You could argue 'put Stokes on a flight to Hyderabad the day before and go and play in that final' - he's done the team building so you get the best of both worlds. But for the sake of one game I'd rather have the England team preparing for the ICC Champions Trophy.
"Have Bayliss, Farbrace and Strauss made our one-day side a better side? Have they got many things wrong?
"On this occasion let's just say - this is your side; you are doing wonderful things with it. They must have mulled over it; it's not something that they would just dismiss. They would have sat there and discussed which is better - the individual or the team?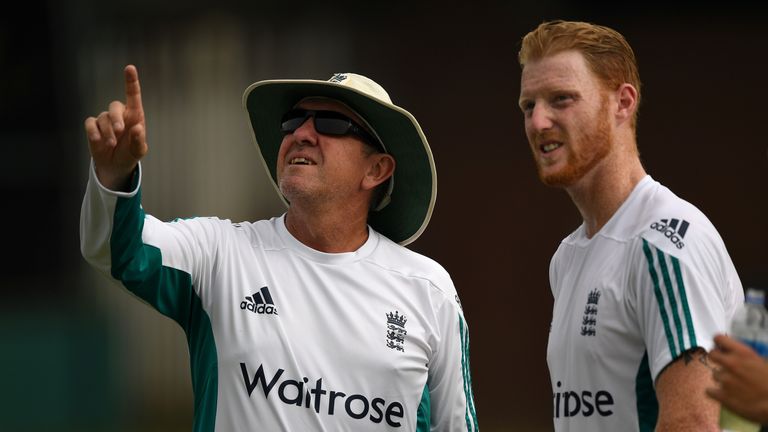 "In general, if you go with the team is the more important then you on a winner. Generally those three have made some fabulous decisions with the one-day side. Let's give them credit to say it's not ideal to miss a final but it's important to all be together.
"There will be footage of them on quad bikes, and playing golf and having a few beers or whatever but that makes them the team they are. That brings them together so that when they are in a semi-final at Edgbaston or Cardiff and it's a tight situation, maybe some bonding that they've done this week might bring them all together."
Watch the Indian Premier League final live on Sky Sports 2 this Sunday from 3pm, then join us for the first ODI between England and South Africa from 1.30pm on the same channel.