Tickets for Sunday's ICC Women's World Cup final involving England at Lord's have now sold out.
More than 26,500 will be at the home of cricket - the biggest crowd ever to attend an ICC Women's World Cup match - to see the hosts face India.
The crowd at Lord's will be the biggest to have attended an ICC Women's World Cup match and has been boosted by England's success.
The hosts beat South Africa in a dramatic semi-final at Bristol on Tuesday with just two balls to spare.
Anya Shrubsole hit the winning boundary with England needing two runs from the last three balls to seal a two-wicket victory.
Earlier Sarah Taylor had topped scored for England with 54.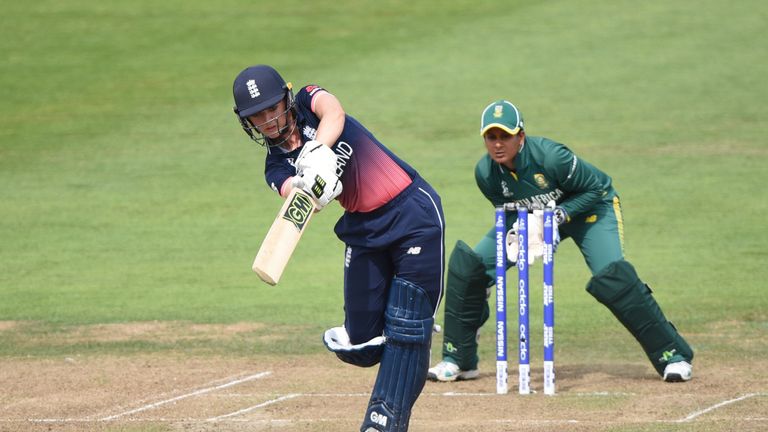 The final will be the climax of a month-long tournament featuring the top eight teams in the world.
12 players from seven countries have averaged more than 50 while 14 innings have passed the 250 mark.
"The standard keeps getting better which makes it better to watch and brings people into the game," said England captain Heather Knight.
"As players we get the sense that the profile is going up and up and all we can do is keep getting better as cricketers.
"The final has been at the forefront of our minds for a while now - it's been hard not to think about a sold-out final at Lord's in a home World Cup. There's nothing better than that for me.
"Everything we have done in the last 18 months has been towards that and being able to be there. Credit to the ECB and ICC for selling the match out and hopefully it's going to be a great spectacle."