Ben Stokes says England have earned Champions Trophy favourites tag
By Sam Drury
Last Updated: 01/06/17 11:32am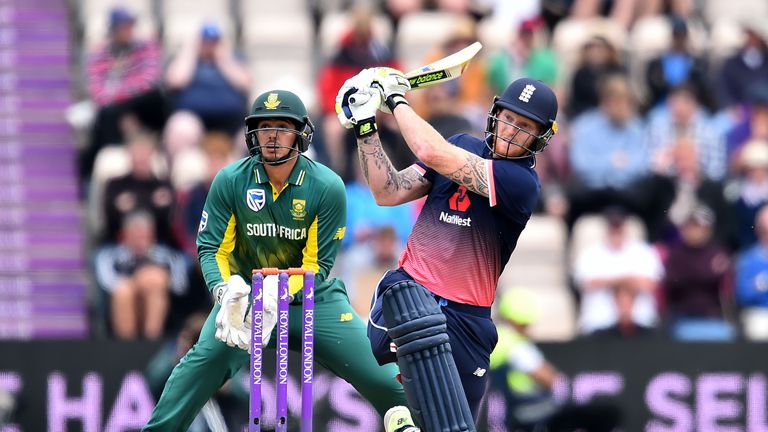 It is hard to believe now that England went into the 2015 World Cup without Ben Stokes.
The all-rounder was fit and available, had made 24 ODI appearances prior to the tournament and his talent was undeniable. And yet, his failure to convert that natural ability into match-winning performances had seen the selectors' patience run out.
Stokes could only watch on as England flopped in Australia and New Zealand, defeat to Bangladesh confirming an embarrassing early exit.
A little over two years on, as England prepare to meet Bangladesh in another major tournament, the ICC Champions Trophy, the contrast could hardly be starker. England's white ball side has gone from strength to strength with Stokes an integral part of the team.
Named MVP after a superb debut season in the IPL, the 25-year-old's importance to the national side is such that his latest injury scare is headline news.
Stokes' stock has never been higher and playing in a winning team, a team Stokes believes are deservedly favourites to win the Champions Trophy on home soil, has certainly helped.
"I think we've earned the right to be the favourites over the last two years with how we've played," Stokes said.
"But we're keeping our feet firmly on the ground, we know that this is the competition with the best eight teams in the world and anyone can beat anyone.
"We know as long as we play to our capabilities then we're in with a good chance. As I say, I think we've earned the right to be favourites."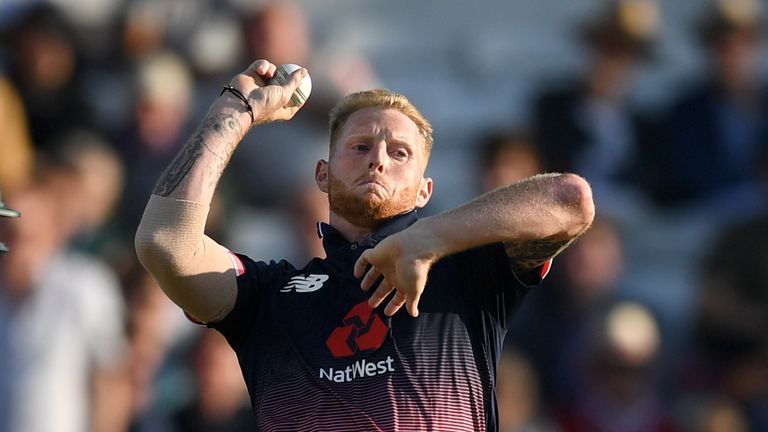 If you were to focus solely on the numbers though, it would be difficult to understand why exactly Stokes is so crucial to this high-flying England one-day team.
The Durham man averages more with the ball (37.65) than with the bat (31.13) in ODIs and it's the same story in Tests and T20 internationals as well.
Of course, Stokes will be keen to rectify that statistic and a run of five fifties and two centuries in 13 ODI innings since last September suggests his batting average is only going one way and he insists that after his IPL stint, his bowling "has gone up another level".
However, there is much more to Stokes than the numbers. His importance comes down to a series of moments, when England are up against it or in need of something special, Stokes will invariably step up, be it with bat, ball or in the field.
In a side filled with exciting and supremely gifted cricketers, Stokes has become England's talisman but it is that depth of talent and a sense of togetherness that he credits for the team's recent success.
"The squad we have at the moment is amazing because everyone in the playing XI knows that if they're not performing well enough then there is a guy ready to take their place," he said.
"That's a really good thing for English cricket that we've got competition for places, everyone (in the squad) who is not playing is an international class player.
"Our team morale is brilliant, the guys who aren't playing want those who are to do well and it's just the same when someone gets dropped, they want to guy who gets in to do well. That's a big contributing factor to how well we've done over the past couple of years."
Yet, for all the options at their disposal, England have no real replacement for Stokes - arguably there is no other such player in world cricket - making his ongoing knee problem a real concern for England's selectors, coaches and fans alike.
The hope is that a scan will confirm Stokes' availability for the Champions Trophy opener against Bangladesh, and for the remainder of the tournament, but given that it is a knee issue that has needing managing for some time now, it seems inevitable that he will be forced to miss some cricket in the months to come.
"The last eight to 10 months have been very full on from the start of the India series to the West Indies, IPL and now this summer," Stokes said ahead of the South Africa ODI series. "The schedule is very tight and jam-packed but I wouldn't want to be doing anything else.
"I'll just have to see how the body copes, obviously we (England) play a lot more cricket than anybody else does because of our seasons, but I certainly hope that fitness-wise I'll be able to play everything over the next two or three years."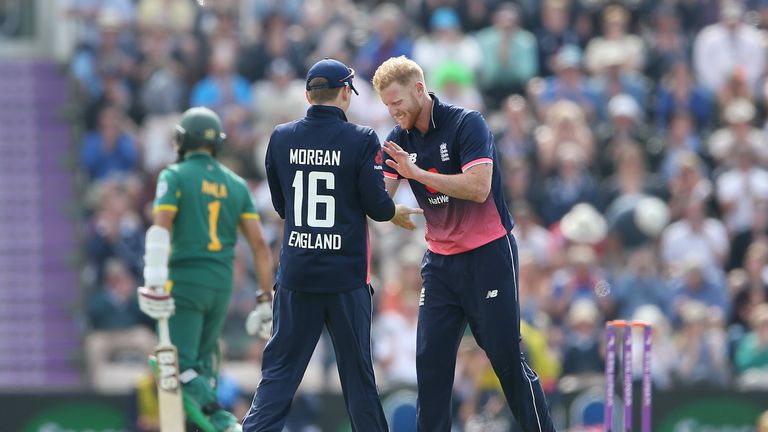 How feasible that is remains to be seen and there are sure to be some tough discussions between players such as Stokes and the ECB regarding their availability as time goes on.
For now though, after the old regime opted to omit Stokes in 2015, the current set up will be hoping that injury does not prevent him from leading the charge in another global 50-over tournament as England aim to live up to their favourites tag.
Ben Stokes was speaking on behalf of Royal London, proud sponsors of one-day cricket.