Cricket Expert & Columnist
South Africa v England: Nick Knight on the keys to ODI series
'Adil Rashid is absolutely pivotal to the series'
Last Updated: 03/02/16 11:48am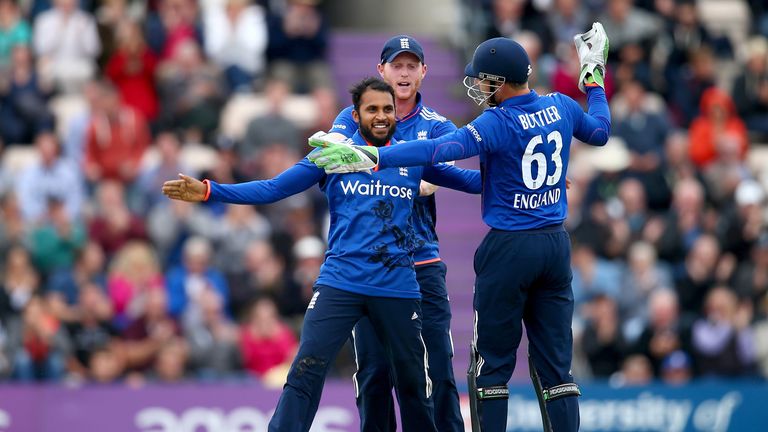 Jos Buttler's batting, stopping AB de Villiers, and Adil Rashid's return... Nick Knight gives his keys to success in England's ODI series in South Africa.
Look to the left-armers
We don't know for sure if they're going to play, but England have the two left-armers in Reece Topley and David Willey. Their limited time in the team so far has gone well, and are both very skillful bowlers, although in perhaps slightly different ways
I hope Willey gets the new ball if he does play, he has shown previously he can swing it and pick up early wickets, and they will be absolutely crucial on what I think will be pretty flat pitches. He's a fantastic competitor, and even if he is hit for boundaries, he marches back to his mark and is up for the next delivery. He has been an excellent addition to the team.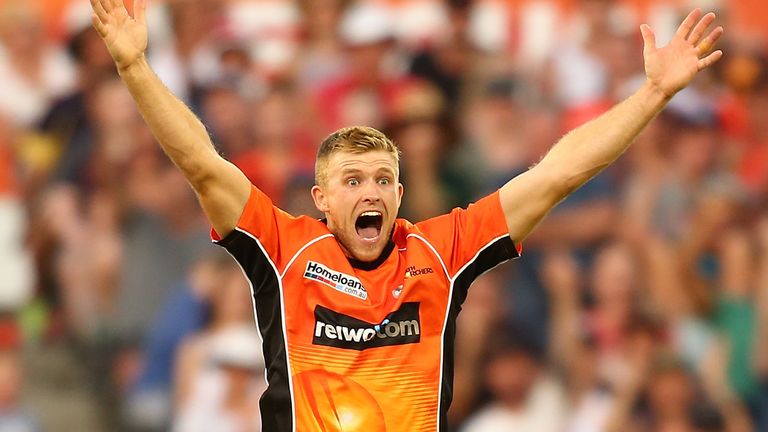 Topley is a very skillful bowler and although he perhaps doesn't quite have the swing - although he proved he could in the series win over Pakistan in the UAE - he mixes his pace well and often picks the right ball to bowl at any given time. He has a great deal of potential, and so it is worth investing time in playing him in a series like this, particularly with the World T20 only a month away. I'd imagine he'd be a strong candidate for inclusion in that squad.
Stifle South Africa stars
AB de Villiers is the number one player in the world in the ODI rankings, and by some margin. He will be the focus of many discussions by England's bowlers, theories and thoughts about how to best go about bowling at him. He failed to score many, or any, runs towards the end of the Test series, but he has had a little break, and knows how successful he has been in one-day cricket, and knows he has the game to suit the one-day format. He is fearless. He will switch very quickly to the white-ball game, and will unquestionably be a huge threat.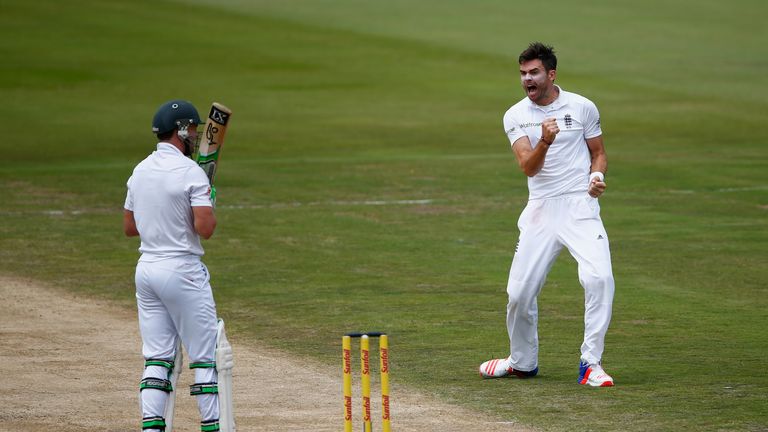 Hashim Amla too has a crucial role. While the fireworks in the middle of the innings can be provided by De Villiers, Amla set things up, gets the team off to a good start, still managing to score very quickly. He is a player too who likes to score hundreds, and bat through the innings, a nice foil for the attacking middle-order coming in, particularly De Villiers. That's why England need early wickets, they need to get rid of Amla early so he can't control the innings. That will be crucial.
Relying on Rashid
Adil Rashid is absolutely pivotal to the series. His economy rate, though still important, is less so than the wickets he takes. In the modern one-day game, you can easily rack up targets of 350, so your spinner can end up going for 70-80 runs, but Rashid needs to be judged on whether he can break a partnership in the middle overs.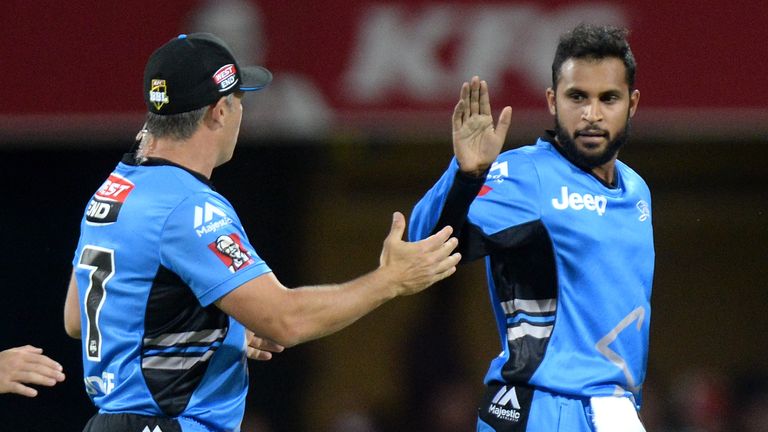 If De Villiers and Amla are going strong for example around the 25-30 over mark, can Rashid get the breakthrough? Can he bring a new batsman to the crease, even if he is getting hit around? His role becomes absolutely crucial, especially in an inexperienced bowling line-up.
He has obviously proven he is in good form with the way he played in the Big Bash in Australia. That experience would have been great for him, to have been out there away from the team, making his own decisions in pressure situations, with big crowds and on a big occasion. And the fact that he has done well will help him mentally as he now comes back into international cricket. I'm sure the team will look to him to make the difference.
Flexible approach
That hundred Jos Buttler scored in Dubai - England's fastest ever ODI hundred - was a whirlwind innings. I was at the ground, and it was incredible to watch. He is such a phenomenal one-day player, who feels very confident in the white-ball game. It is really important that England are smart with the way he is introduced into the batting line-up, and not leave it too late.
They need to have a flexible outlook, where after 20-25 overs they start thinking about whether now is the time to bring Jos in, rather than keeping him back at his usual batting position. They showed they were happy to do it in the UAE, and I hope they continue to remain flexible, because he is kind of player that the opposition side wants to see sat in the dressing room for as long as possible.
Same with Ben Stokes, he too might end up batting in a floating position. At this stage he has had more success in the Test match arena than he has in one-day cricket, both with bat and ball, so it's an important series for him to really cement himself in the one day set-up, but an innings like his in Cape Town during the Test series will naturally give him and his teammates a tremendous amount of confidence moving forward.
Opening up
Alex Hales is in a similar situation to Jos. Mentally he is much further along with his game in one-day cricket because he has played that much more and has had a greater deal of success in the shorter format, while is only just starting out in his Test career. He knows the way he wants to play, so don't be surprised if he comes out and scores runs in this series because he is more comfortable with the approach and tempo required to be successful at the top of the order in this format.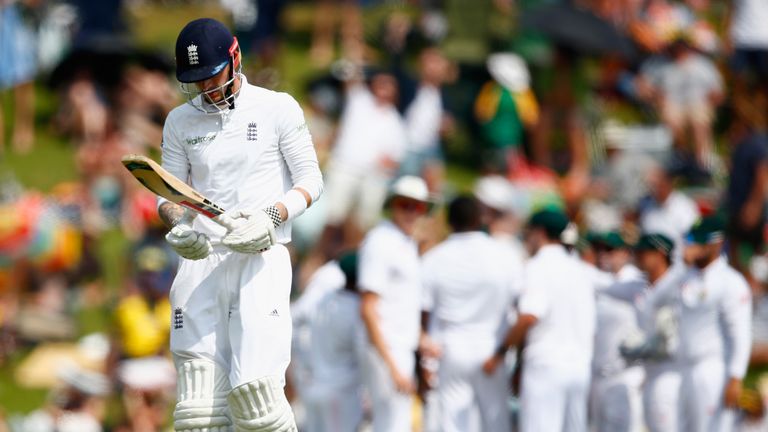 He has a good combination going between him and Jason Roy, because almost from ball one, Roy -when he is in his best form - seems to find the middle of the bat and the boundary, whereas Hales seems to like to give himself just a little bit of time to get in.
Roy also hit a magnificent hundred - his first in ODIs - in Dubai. That first big hundred in international cricket will make him believe that he can make those significant scores when it matters most. He is a supremely gifted ball striker and surely will have gained a lot of confidence from that.
Watch England's five-match ODI series and two-match T20I series against South Africa live on Sky Sports, starting with the first ODI from 11am, Wednesday, Sky Sports 2.  Or watch without a contract on NOW TV