Cricket Expert & Columnist
England must be 'own team' against New Zealand, says Nick Knight
'England should bat Taylor at No. 3 and pick their moments to attack'
Last Updated: 08/06/15 3:04pm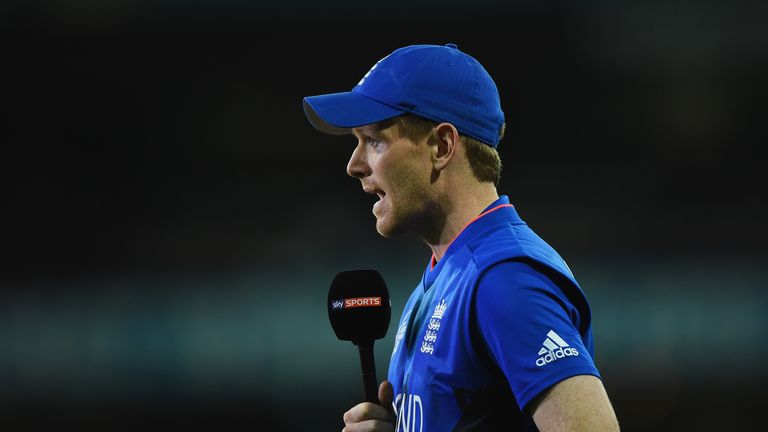 Nick Knight says England should bat James Taylor at No 3, utilise Eoin Morgan to the max and NOT copy the opposition during their one-day series with New Zealand…
For England's young side, this five-match ODI series with New Zealand is more about performance than results.
The last thing England want is to lose the series 5-0 but the development of their players and their methods is what I will be looking out for over the next few weeks against a top-class team.
The Black Caps are an extremely talented one-day unit and will be extremely confident, too, having reached the World Cup final.
Yet that makes them perfect opponents – if England are able to gain a modicum of success against a side so efficient and so well-led, it will give their young players such a shot in the arm.
What I really want to see from Eoin Morgan's side is that proactive, no-fear, no consequences attitude mixed in with being able to identify the times when to turn it down a notch.
Even the best sides in the world – New Zealand, Australia – have their moments where they realise the game situation demands a slightly calmer approach, so that will be the challenge for England.
For example, I would say the greatest threat to England's batsmen in this series will be Trent Boult and Tim Southee, so perhaps trying to get off to a flying start might not be the best ploy.
England won't want to quickly sink to 40-4 so may be better served holding fire and then targeting the middle overs, where New Zealand no longer have the master spin of Daniel Vettori.
These are the sorts of thing that our youngsters must learn – but also not to copy other teams' blueprints, as what might work for New Zealand, say, might not necessarily work for England.
Cherry-picking certain aspects is fine but you have to be your own team, not a New Zealand-lite.
Conundrum
James Taylor, with just 18 ODI caps, is now a senior statesman in this England team and I hope he slots in at No 3 after being shunted down the order last minute at the World Cup.
There is no question James will score runs – that's what he does in all forms – but England need to discover whether he can get a significant number against top-quality new-ball bowlers, like Boult and Southee.
It will also be interesting to see what the management do with Ben Stokes after his quite brilliant knock at Lord's a couple of weeks back and for me it is a real conundrum.
They could go Stokes at six and Morgan at five or the other way around, and while I have no real issues with either choice, I don't want Morgan, as captain, to become a bit-part player in an innings.
I want him to play a fundamental role and the danger of him being at six is that the top five do their jobs and he is relegated to biffing 20 runs from nine balls at the backend.
Bowling-wise, it is a big few weeks for Adil Rashid, who has been on the periphery of the England team for a while but never quite forced his way in.
England are crying out for wicket takers in the middle overs and, as a naturally aggressive leg-break bowler, Adil could be that man – he may go for runs but he could be a real threat, too.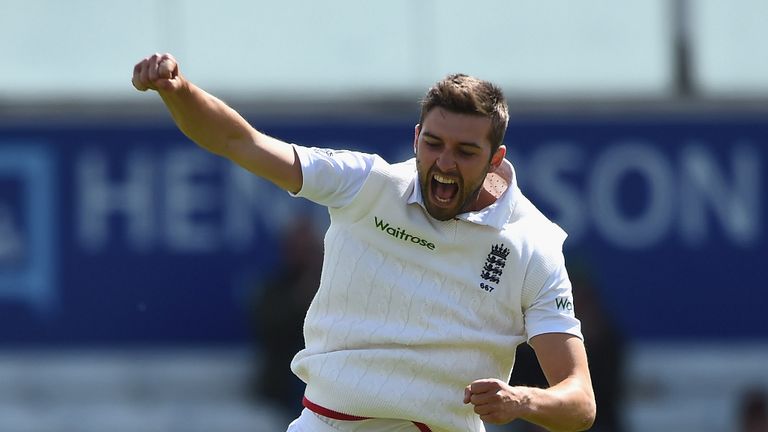 As for the seamers, I would be very careful with Mark Wood's workload ahead of The Ashes and certainly not play him in all five matches – but I would give Steven Finn a thorough go.
I still view Finn as a vital component for England and if he can get overs under his belt in international cricket and get back somewhere near his best, what an option he would be when Australia come calling.
Watch England's five-match one-day series with New Zealand, live on Sky Sports.
First ODI (Edgbaston): 1.30pm, Tuesday, June 9
Second ODI (The Oval): 12.30pm, Friday, June 12
Third ODI (The Ageas Bowl): 10am, Sunday, June 14
Fourth ODI (Trent Bridge): 1.30pm, Wednesday, June 17
Fifth ODI (Emirates Durham ICG): 10am, Saturday, June 20
Only T20I (Old Trafford): 6pm, Tuesday, June 23