Dominic Cork on Alastair Cook's form, George Garton's pace and Australia's batting
"The two names that stand out are obviously David Warner and Steve Smith. If you get those two out early then I think the cracks will show."
Last Updated: 14/11/17 2:24pm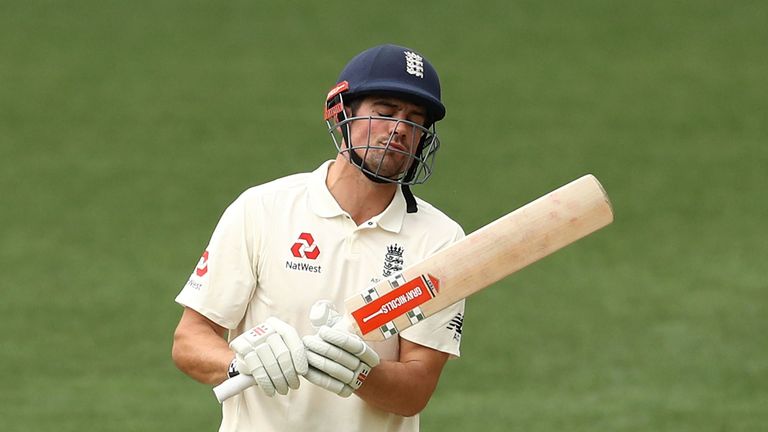 In the latest Hit for Six, Dominic Cork discusses Alastair Cook's form, Australia's batting frailties, why Ellyse Perry is "a class above" and the wackiest thing he did on tour.
Should Alastair Cook's form be a concern for England ahead of the first Test?
No, I don't think so. The way that Alastair Cook has played throughout his career - it would be great for him to get some runs, of course, any professional sportsman wants to do well leading into a big series.
But I don't worry about Cook, he's a solid person, his stats show just what a magnificent opening batsman he has been so I don't worry about it in any way.
Craig Overton seems to be the front-runner but who should get the nod as England's fourth seamer at the Gabba?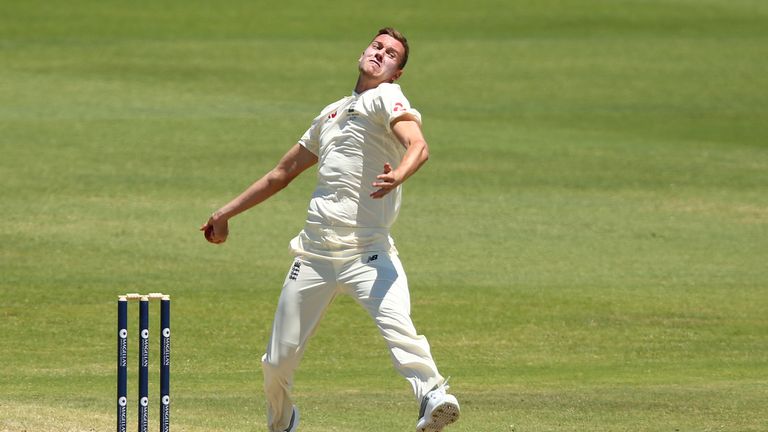 I think if Jake Ball is fit then I think they'll go with him because of the fact that he has the experience, he's played a lot of international cricket and it is quite difficult for any young bowler to go into an Ashes series and do well in that scenario when they've not really represented their country before.
I think Overton is a fine cricketer and he has shown what he can do in Australia already but if they have a decision to make with both of them fit, I think they'll go with Jake Ball and I think that is probably the right decision. It's not that I don't think Craig Overton could do a good job, it's just that it's a big ask for someone on debut in such a massive series.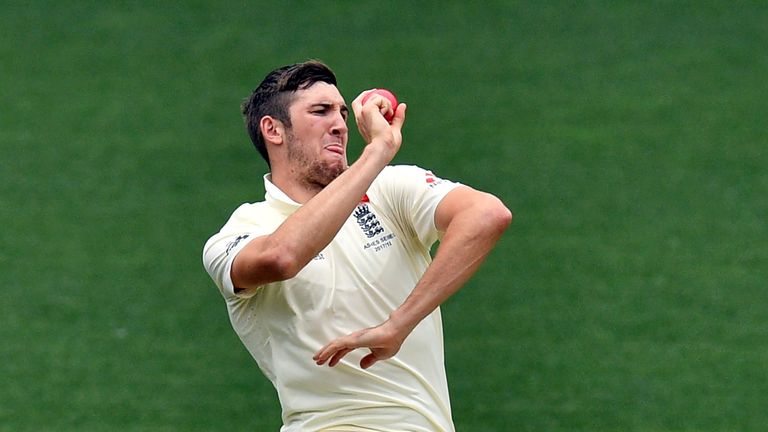 If Ball is not fit then I think Overton can do a good job, he's a guy who has been around a while, he knows what to do and I'm sure he'll be successful.
George Garton has been called up as cover for the game in Townsville. How much have you seen of him and could he be an England star of the future?
The first time I ever saw him was in Chittagong. Myself and Paul Allott were commentating with Ian Bishop and we were out in the middle. England were just about to start a game, I think it was against Zimbabwe, and we saw Garton warm up.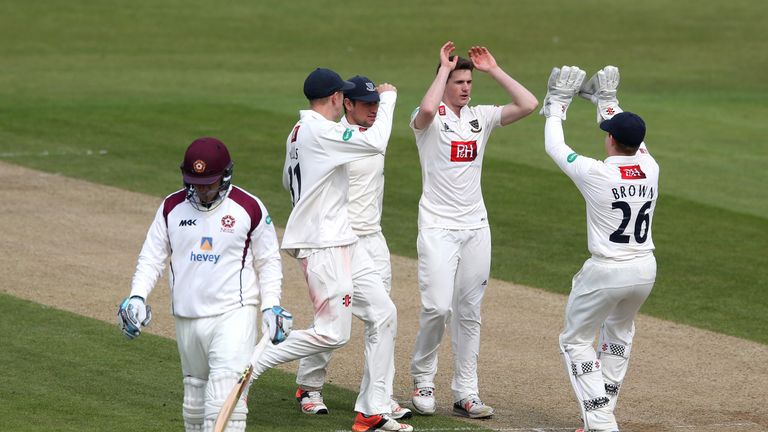 All we could hear was the ball hitting the net and we thought, 'he's got some pace, this guy!' So I've kept an eye on him for a while. He's a fine cricketer, we've seen him on Sky a couple of times in T20s and he's got a good slower ball as well.
In Test cricket, if you've got someone who can bowl left-arm and has got pace, if he can stay fit then he's got a good chance of doing well.
We saw Moeen Ali feeding crocodiles in Townsville this week. What is the wackiest thing you ever did on tour?
I'm not sure about wacky but I think the thing I loved doing was going to a nature reserve out in South Africa with Darren Gough. We had lions and lionesses around us and there was actually a lioness that was ill in somebody's home to help her get well again.
I was in there with a lioness so I guess that is the wackiest thing I did, being in there with an animal that at any stage could just wipe you out!
Ellyse Perry hit 213no for Australia Women in the Women's Ashes Test - is she the best player in the women's game right now?
Well she is up there, isn't she? When you see what she did at the North Sydney Oval, it was a fantastic achievement for her - and it was good for England to fight back as well. But when you see what Ellyse Perry can do, not just in Test cricket but in all forms of the game, then I think you can see where the women's game has gone.
There are some fine women's cricketers out there, the likes of Tammy Beaumont, who has had a great time in the past 18 months, but I think Ellyse Perry would definitely be No 1 in the world at the moment and she has proven that over the last few years. We saw her this year in the Women's Super League and she certainly is a class above at the moment.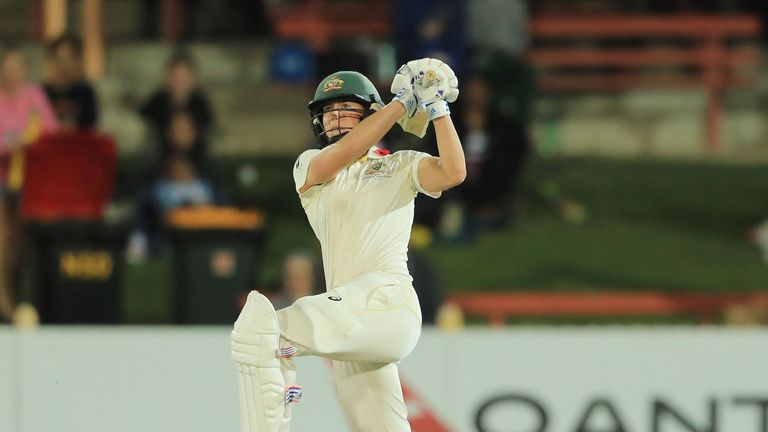 As for the series Women's Ashes series itself, England have given themselves a chance. The Aussie coach has had a go at the England tactics in the Test saying there was only one team trying to win it. It's similar to the build-up to the men's Ashes with Ryan Harris trying to wind it up.
While you've still got a chance of winning it, you're still fighting. All Australia have got to do is win one and England have got to go in with a clear plan to win all three games. You can't worry about the end result, you just have to think about the next game.
They've got a chance, Australia are favourites to retain it but, as England fans, let's hope that doesn't happen and that the ladies can win those three T20s and regain the Ashes.
Should the Aussies be worried by the lack of form of their batsmen ahead of the first Test?
I think when you look at Australia's batting line-up the two names that stand out are obviously David Warner and Steve Smith. If you get those two out early then I think the cracks will show.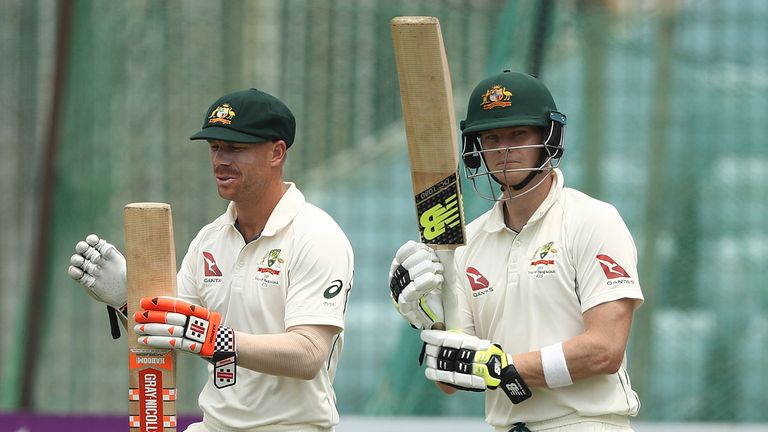 Yes, they've got some good young cricketers coming through, people who have just got into the side and have got a lot of talent but if you get out the talismen Warner and Smith early on - and I think England can do that - then all of a sudden Australia don't look as strong.
Their bowling does look strong, we know that, but their batting line-up, if you can get the ball off the straight which I know England are working hard at doing, you've got a good chance of bowling them out. I'm sure that is exactly what they'll be trying to do. Target Warner, get him out early, get Smith in, get him out and then work at getting these younger players out.
That is one thing England do really well, they plan well, they work well as a side and I'm sure once that ball does become a bit older, you'll see some reverse swing and England are good are picking up wickets with reverse swing.