James Anderson can continue to be a threat for England for a while yet, says Dominic Cork
"He's consistently hit a good line and length. If he can keep doing that he will continue to be a real threat."
Last Updated: 27/12/17 6:07pm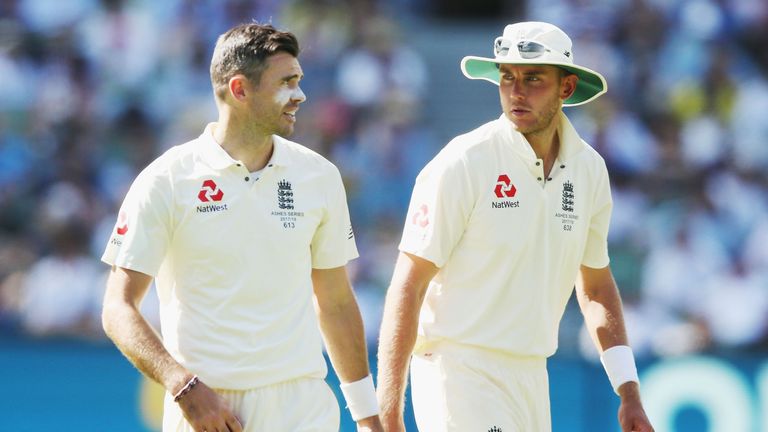 The Ashes may be gone but England showed plenty of fight on day two of the fourth Ashes Test at the MCG with the senior players bouncing back in style.
Stuart Broad returned to form with four wickets, James Anderson became the fifth-highest wicket-taker in Test cricket and Alastair Cook scored his 32nd Test ton as England dominated in Melbourne.
Here Sky Sports Cricket's Dominic Cork has his say on Broad's return to form, how far Anderson can go up the all-time test wickets list and Cook's brilliant century...
Cork on Anderson...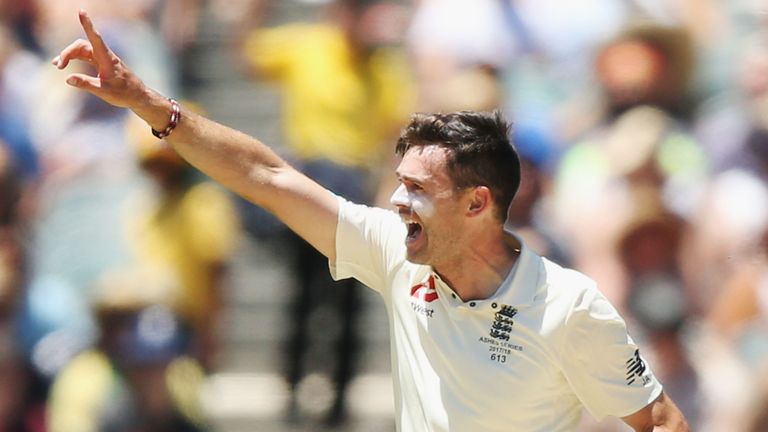 He keeps himself very fit - it's something he prides himself on. He doesn't play a lot of one-day cricket and he manages the shoulder injury he's had for a little while very well.
People have made a lot about him struggling in the conditions out in Australia, but what he's done really well out there is consistently hit a good line and length.
It's something we know he can do and if he can keep doing that he will continue to be a real threat for England in all kinds of conditions.
I think he can keep going for a few years yet - as long as he feels he's fit and can be part of an England set-up, he'll carry on as long as he wants.
Maybe that's one year, two years or even three years depending on how he feels. It's not really about his body, it's mentally whether he feels he can keep getting through these series.
At the moment, why not? If he feels it is the right thing for him to do and he's fit and raring to go, then he should carry on as he wants.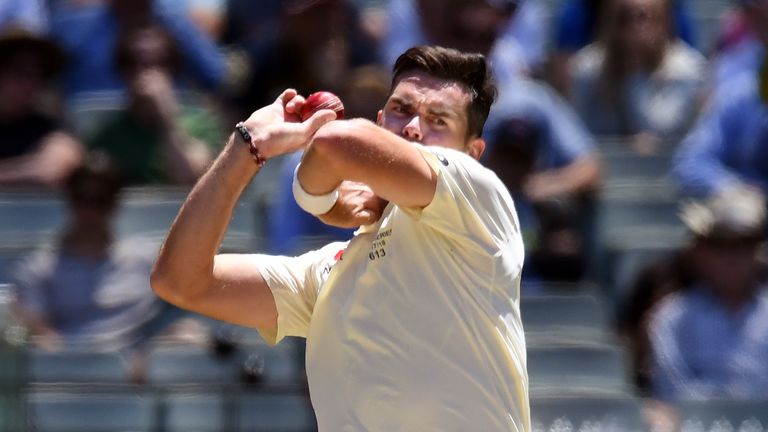 Jimmy won't be targeting different landmarks. He won't be looking on beating cricketers above in the Test wicket-takers list. He'll just be focussing on what he can do for this England side.
When you start looking to beat records all of a sudden your focus comes off what your main attribute actually is. You've just got to take every Test match as it comes and try to stay as fit as possible.
There's a tour to New Zealand coming up and he'll enjoy bowling in those conditions because the ball will do a little bit more. He's just got to think about that, focus on each day of his Test career as it comes.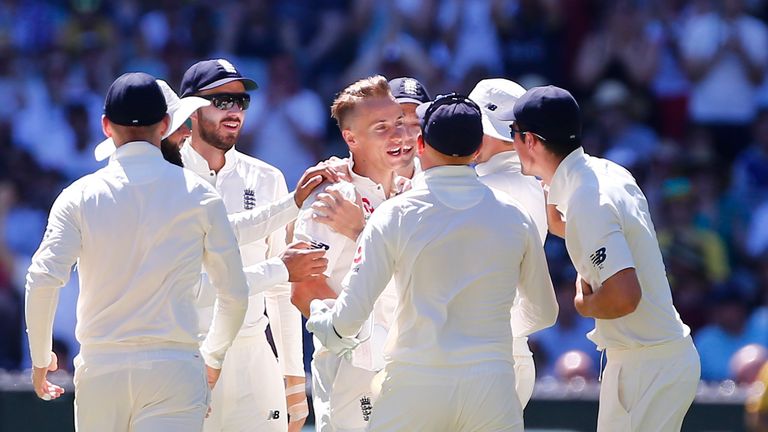 Tom Curran has got a similar attitude to that of his dad, the late Kevin Curran, who I played against quite a lot. Just think about having to make your Test debut in front of nearly 90,000 people so Tom showed he has the courage, the mental strength and the ability to play at the top level. Also, he's come back from the disappointment of getting David Warner out off a no-ball to get the big wicket of Steve Smith. It shows he's got the attitude to do very well at this level.
Cork on Tom Curran's debut...
Cork on Broad...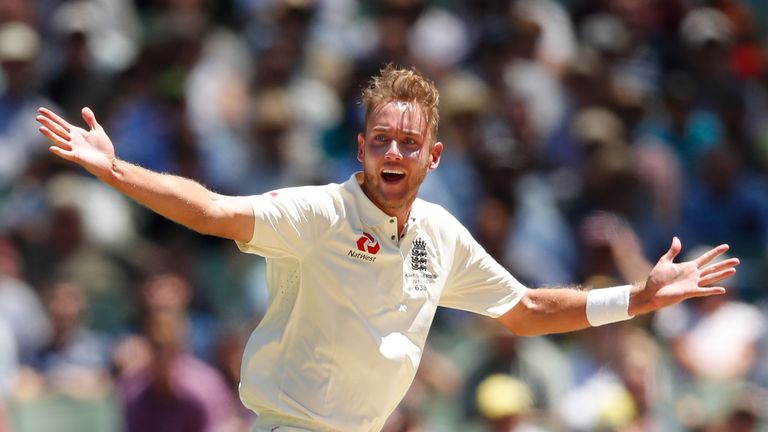 It was great to see Stuart back in the wickets. When you look back at his record, you know he's going to be there or thereabouts.
He's struggled a little in recent times because he's bowled so much at left-handers and he's struggled to get his wrist in the right position. Despite that, he's never been too far away and he's always run in with intent.
People have made a lot about him not taking a wicket but that can sometimes happen in Test cricket. The Ashes have now gone, of course, but at the moment it's all about England restoring some pride. With Broad, one thing we know is that he loves playing for England.
He's also staying fit which is a huge positive for him and England because he has had injury problems in the past. England need their senior players scoring runs and taking wickets and he now is, which is good news for everyone involved.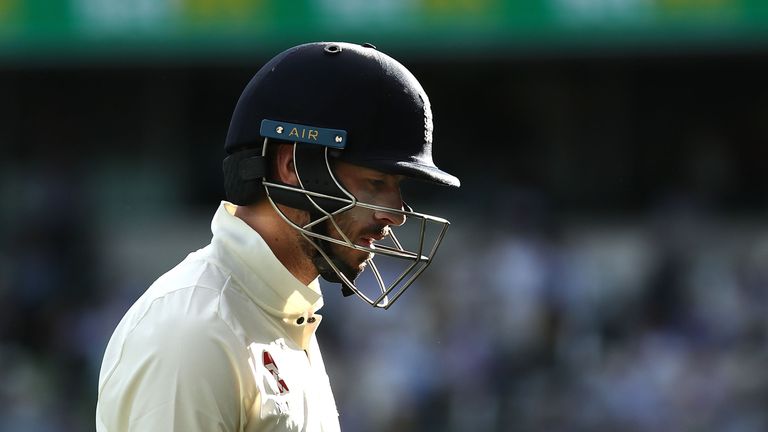 Sometimes you just cannot hear anything and it can be so thin that you just don't feel anything. The non-striker can sometimes pick it up but on this occasion Alastair Cook didn't manage to pick it up. It didn't happen to me in my career. In some ways James Vince's failure to review shows he's a very selfless player. He doesn't worry about himself because the team comes first.
Cork on James Vince's failure to review his dismissal
Cork on Cook...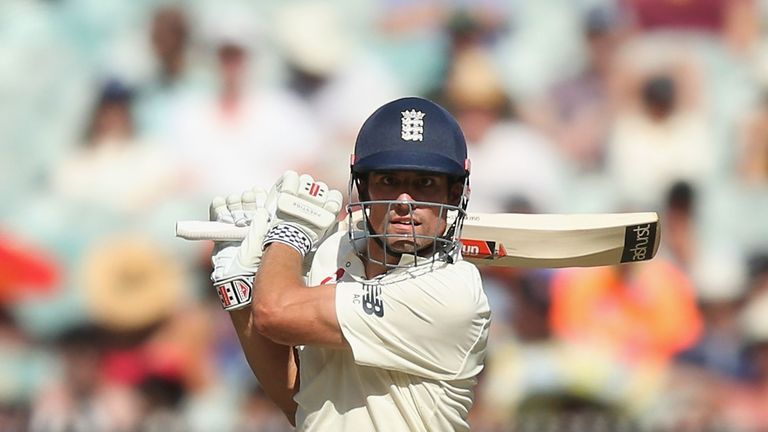 It's not been easy out in Australia. They've had a trio of fast bowlers that have gone at all the England players and it's been difficult, not just for Cook, but for every single one of the batsmen. I would like to see any batsman in the world go out and face that sort of hostile bowling and score runs with ease.
With that in mind, it never worried me that Cook wasn't getting runs. It never crossed my mind that this series would be the end of his career because he was just going through a lean spell.
Once again he's been written off but as he's done throughout his career, he's shown what he can do. Hopefully he can carry on with this form, take it into the second innings, onto the SCG and then to New Zealand.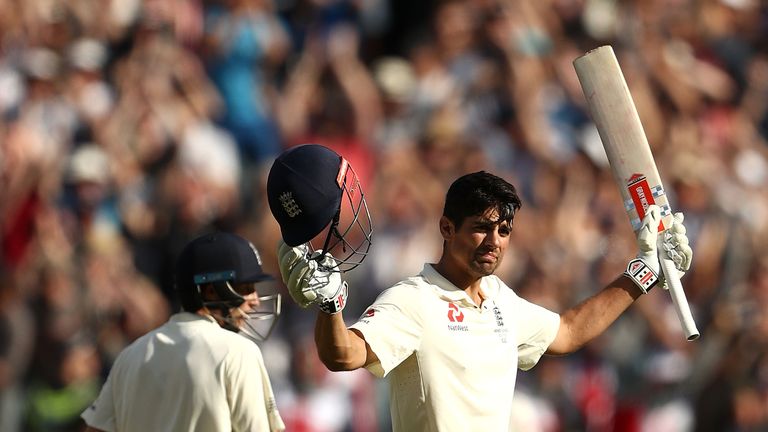 It's easy to write players off but I've never written Cook off. Go back to 2010 when he was struggling, people were calling for his head and questioning his captaincy, but he's a stubborn man.
He will tell you he's a stubborn man but he's also a very talented cricketer as well. It's so easy to say he needs to be replaced and somebody else needs a go, but who is that somebody else? I can't identify anybody at the moment that's good enough to replace him.
You can't just get rid of senior players because we've lost the Ashes. Of course, Cook is part of the reason why we haven't done very well, but he's not the sole reason for the defeat.
I get very sick and tired of ex-players and commentators writing people off. It's so easy to do and at times we need to understand what the likes of Cook have brought to English cricket and what they can still offer.
That's why I'm delighted for Cook. Once again, he's shown his critics he can play at the top level for as long as he wants to.