England Women need to bridge gaps despite successful 2017, says coach Mark Robinson
"Our players are great examples to young people that if you hang in there, keep fighting, enjoying it, keep performing, you do have a chance of coming out alright at the end."
Last Updated: 29/11/17 6:10pm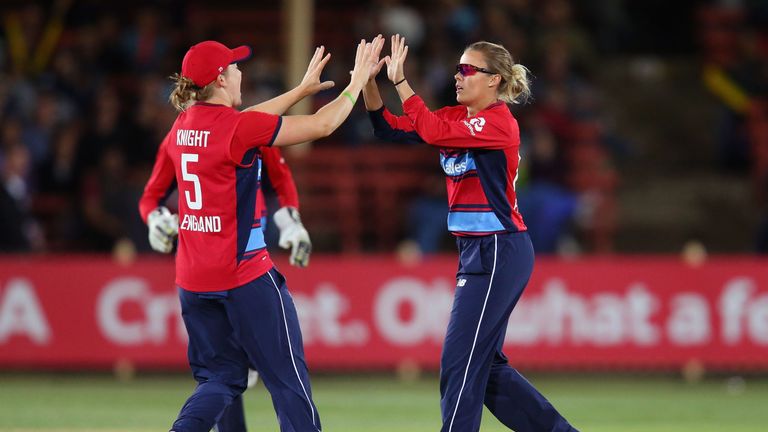 2017 was a hugely successful year for England Women, with a World Cup triumph at Lord's followed by an Ashes draw in Australia, but coach Mark Robinson tells Kalika Mehta that there are plenty of advancements for the side to make...
A mere 117 days after winning the World Cup, England Women were brought back down to earth as Australia cruised to victory in the Women's Ashes with two matches of the seven-game, multi-format series remaining.
The visitors fought back in historic fashion, with Danni Wyatt's century in the final T20I helping them chase down 179 to clinch a sensational victory and draw the series 8-8.
Historically Ashes losses, for the men and women, have led to heads rolling and changes being made in personnel.
The loss in 2015 for England Women at home saw head of performance Paul Shaw leave his role as wholesale changes were made to the make-up of management in the side.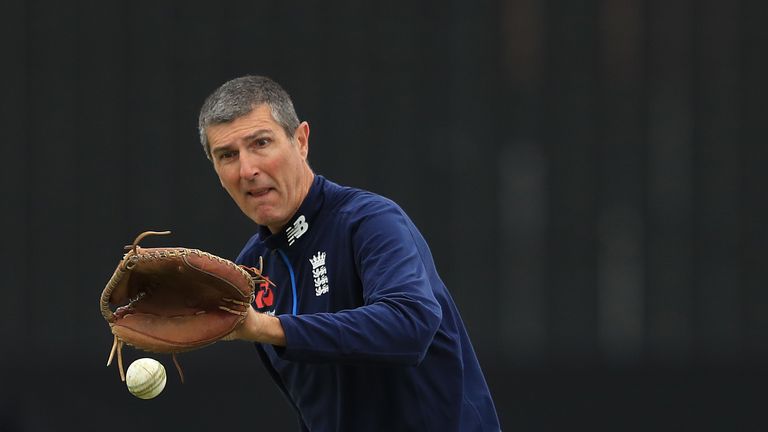 However, despite their failure to win back the trophy, the usual doom and gloom does not surround this England side.
It stands to reason that no team who won the World Cup - the pinnacle for many cricket players - can become poor overnight and head coach Mark Robinson believes his side's record-breaking victory in third T20 signed off an 2017 in the perfect way.
"We spoke a lot about keeping games alive and keeping the series alive as long as we could," he said. "To go up against Australia and come out equal is fantastic and I'm very proud of what the team achieved all year.
"We finished off what has been an unbelievable year, where we won a World Cup and although we haven't got the Ashes back, we didn't lose.
"We're not the finished article but we've got some character, a great work ethic and a great humility about us. It won't win you every game but it'll always keep you alive."
Following a physically and mentally-draining World Cup campaign, the timing of a seven-week Women's Ashes series in Australia was less than ideal.
As with many women's sports, the necessity to continue to help grow the game and showcase the talents and opportunities available for girls and women in sport can occasionally be a hindrance, too.
England made the 9,442-mile trip for the multi-format series on the behest of Cricket Australia (CA) - agreed prior to the 50-over World Cup - who believed they could harness the goodwill and interest in the women's game they hoped would be built up over the English summer.
Prior to the Ashes, Robinson admitted his concerns over how fatigued his side would with their successful World Cup campaign followed up by the intense three-week Kia Super League tournament that all 18 contracted England players participated in.
The packed schedule highlights proof of how quickly the women's game is growing and the challenges the players face to match the pace of growth with their own stamina.
Going from playing a three-match international series every four-six months to non-stop competitive cricket for that same period requires time, strength and conditioning and proper education for the players to adapt and enhance their games.
Robinson insists that, as with all women's sports, there is a bigger picture to look at than just his team.
"We probably wouldn't have chosen to go at this time of year but we went on the request of CA as they felt it was a great window for them to promote the game," the 51-year-old explained. "It didn't suit us going out but sometimes you have to look at the bigger picture.
"We started by losing a match we would win nine times out of 10 and ended up chasing our tails for the rest of the tour. We were behind but we continually managed to pull it back throughout the series and showed a lot of character to come back.
"When we lost the deciding T20, it was a case of asking if we could come back and win the T20 series and come out equal. The girls showed a lot of character and courage to keep coming back, performing and throwing punches back the Australian way.
Two years ago England losing the Women's Ashes was blamed on an over-reliance in the batting line-up on former captain Charlotte Edwards and Sarah Taylor.
Moreover, a lack of consistency over positions and clarity of playing style often led to stuttering, unattractive cricket that evoked plenty of criticism - especially with it being the first series England contested as fully professional cricketers and broadcast in its entirety on Sky Sports.
Although poor weather led to a lack of preparation for England and some questionable umpiring decisions hampered their efforts, failing to win the trophy back once again highlighted the lack of competition for spots in the side.
Robinson acknowledges that only having 18 contracted players means they continue to trail the Australian side in terms of development.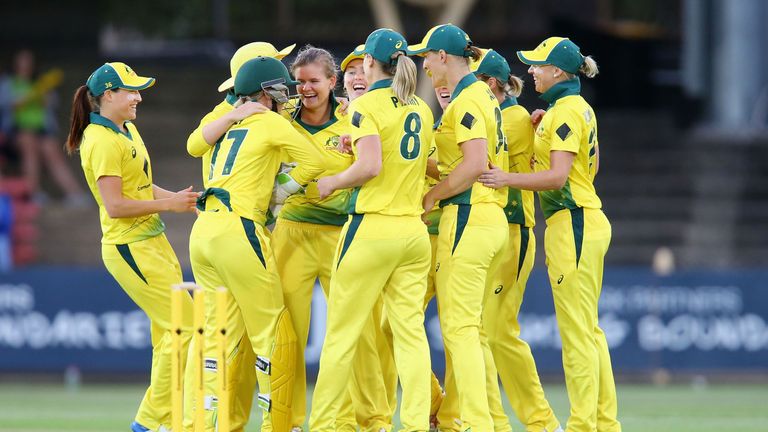 "We're not in the place we want to be yet," the former Sussex coach admitted. "Everyone is working hard but it's evolution not revolution. There's no magic wand to just make everything okay and we do need more competition and more players."
Though the introduction of the KSL looked to professionalise a small part of the women's domestic game in England, there are draw backs to that competition, too.
As with any tournament, each of the teams have to battle against finding and providing viable players for the England team as well as fighting to win the KSL.
Robinson acknowledges the two-way tussle in the mind-sets of the teams that saw Surrey Stars only use five international bowlers - including three capped England players - in the first two years of the competition and not afford any chances to the younger English bowlers.
"The KSL is not enough it's a starting point," he said. "We have to be patient and there is nobody more impatient than me at times.
"I'm desperate for more players and more competition for places and that takes time and money to fund it. The money that has gone into the women's games increases every year and it continues but it needs more and more support.
"It's remarkable to see where all the left handers are in English cricket because we have none - we've got Eve Jones and she's the only one I can think of who is a left-handed batsman between 17 and 26 and that's remarkable.
"We also have no leg-spinner or anyone close yet and we're the only international team possibly without one and you can't just create one. We'd like more competition for spots but it's going to take time to create that competition.
"Australia have 85 players who are supported professionally in the States but we're not there yet. We're probably a little bit behind where the Australians are and everybody acknowledges that but we're working hard to bridge the gap."
Though challenges undoubtedly lie ahead for his side, Robinson reflects with genuine pride on a hugely successful year for England.
With so many of the players having overcome adversity and numerous setbacks to become World Cup winners, the victories have been all that more sweet for the team.
And, as Robinson signs off on a year of huge highs and a few lows, he takes time to recognise the efforts of his team - none more so than Sarah Taylor, whose continued battle with anxiety has helped shape the change in the England side.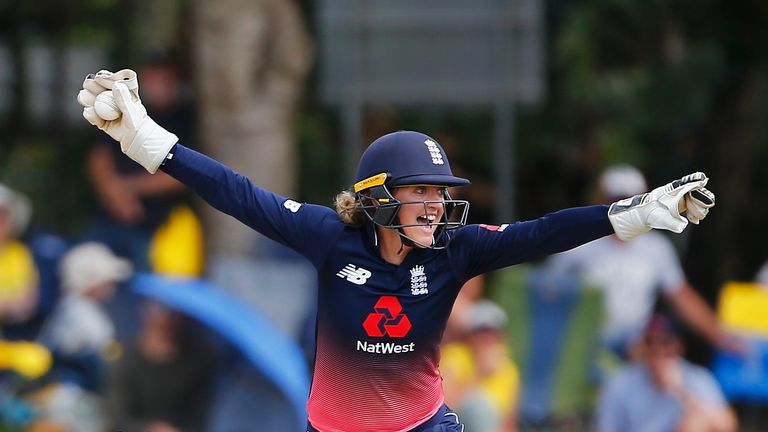 "It was so pleasing to win the last game (in the Women's Ashes), draw the series and finish the year on a high - the players have shown remarkable courage and brilliance.
"Sarah epitomises the courage of the team - she's not out of the woods yet but she fights her demons on a daily basis to keep putting an England shirt on.
"They are great examples to young people that if you hang in there, keep fighting, enjoying it, keep performing, you do have a chance of coming out alright at the end."