Keshav Maharaj is the best spinner South Africa have had in years, says Shaun Pollock
Last Updated: 07/08/17 12:37am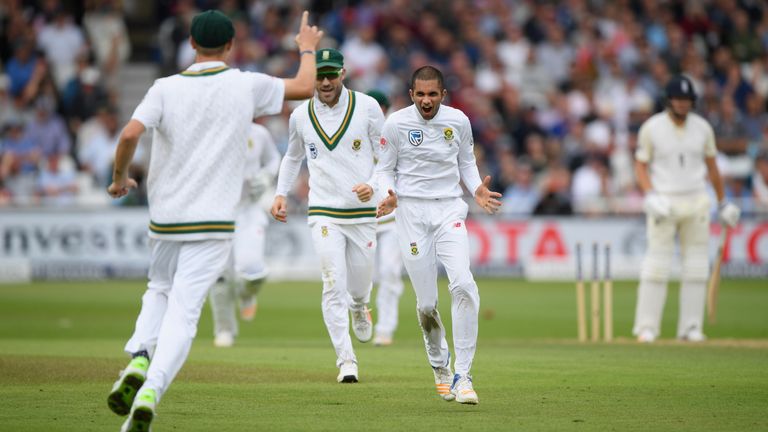 Shaun Pollock says Keshav Maharaj is South Africa's best spinner in years and his best is yet to come.
I think Keshav Maharaj is as good a spinner as we've had in South Africa for a long while. He's consistent, he's accurate, he's getting the ball to spin and he has been a real find for us.
We've tried three or four different options over a period of four or five years and finally we've been able to settle on someone who has really done well. You just have to look at his stats to see what he has achieved in the first part of his career - he's been really, really impressive.
His major strength is just his accuracy, he's played on some surfaces that have offered him assistance but I think the best for him is yet to come. When you take him to the subcontinent on those Indian wickets that are really turning, he'll be a big handful.
I've also been very impressed with Duanne Olivier in this match. He struggled at Trent Bridge where he was struggling to control the swing but in this game we've seen a lot of scrambled-seam deliveries from him, he's tried to hit a good length and be consistent - and he's been rewarded with the three wickets. It's been a vast improvement.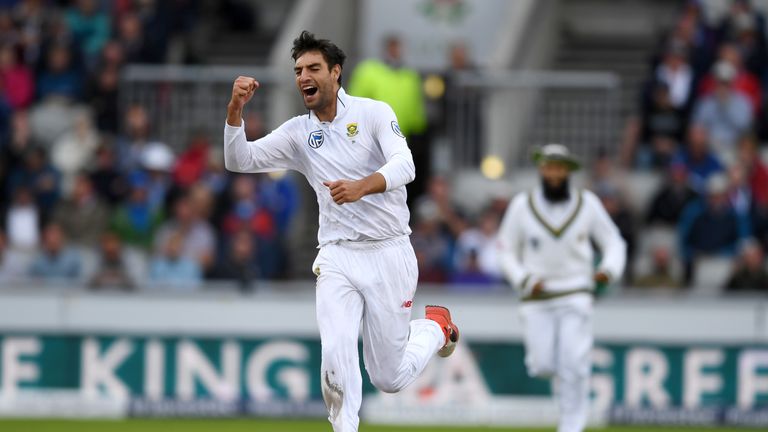 The bowling attack were under a bit of pressure before this match. South Africa came in with just the three seamers and Maharaj to bowl his spin so they've had a lot of work to do and they've been out in the field every day of the three in this Test match so far. It's been a good effort by all of them and, as I said, a real improvement from Olivier.
Without Vernon Philander the other bowlers have had to step up and I think they can also smell the scent of home.
It has been one last ditch effort from the bowlers, they understand that once they've got these last couple of wickets they can put their feet up and they have six or seven weeks until the next Test match against Bangladesh. At that stage as a team, and in particular as a bowling attack, you can lift yourself one last time.
South Africa will still have plenty to chase and the batting line-up hasn't looked that solid during this series. There have been some contributions from everyone - Temba Bavuma has probably looked the most consistent but he hasn't gone on to get that big score.
David Lloyd, though, is convinced that at times at Old Trafford the wicket just flattens out. There have been two big chases that have been successful here, 294 from England in 2008 and they were only four down.
Andrew Strauss, a left-hander got a hundred and it was against New Zealand, who had Daniel Vettori which would suggest, even with foot holes created, you can still do a job and that is exactly what South Africa will be hoping for.