Cricket Writer & Broadcaster
Mike Selvey: England will look to take advantage of Australia unrest as Ashes begins at fortress Gabba
"Vulture Street, the road which runs past the main entrance to the ground, is not just a name, it is a metaphor for picking the bones of thwarted ambitions."
Last Updated: 22/11/17 6:16am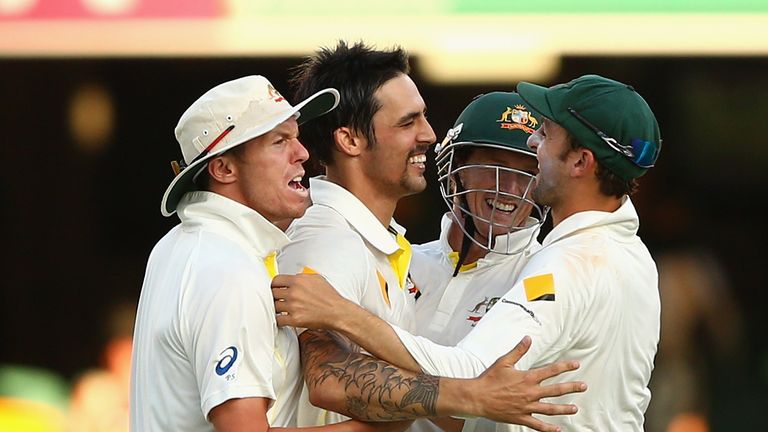 As England return to Australia's fortress of the 'Gabbatoir' in Brisbane, Mike Selvey ponders how the tourists can avoid another shellacking - and whether Joe Root could face a tricky choice at the toss...
There is nothing prepossessing about the Gabba, this ugly, characterless concrete bowl of a multi-purpose stadium, with its dungeon dressing rooms, and labyrinthine corridors and service roads.
Australian cricket teams don't come to the Gabba for the ambience though, they come to win. This is the Gabbatoir of cliché, the place where visitors arrive with optimism and all too often depart as if sandbagged and already chasing shadows.
Lose at the Gabba, the history books tell them, and no team since Hutton's tourists of 1954-55 have recovered to win the series. Vulture Street, the road which runs past the main entrance to the ground, is not just a name, it is a metaphor for picking the bones of thwarted ambitions.
The Gabba is seen as Australia's citadel with good reason. Of 59 Tests played there, the first in 1931, Australia have lost just eight. Twenty-nine years ago to the day Desmond Haynes and Richie Richardson knocked off the 63 runs West Indies needed to complete a nine-wicket victory, and in 28 matches there since, no visiting side has come even close to winning and only seven have managed draws.
For England, if they take note of history, the task is monumental: they have not won there since Mike Gatting's successful Ashes campaign of 1986-87, when Ian Botham made the last of his 14 Test hundreds, and Graham Dilley and John Emburey took five wickets apiece. It was one of only two England successes in 18 matches since the Second World War.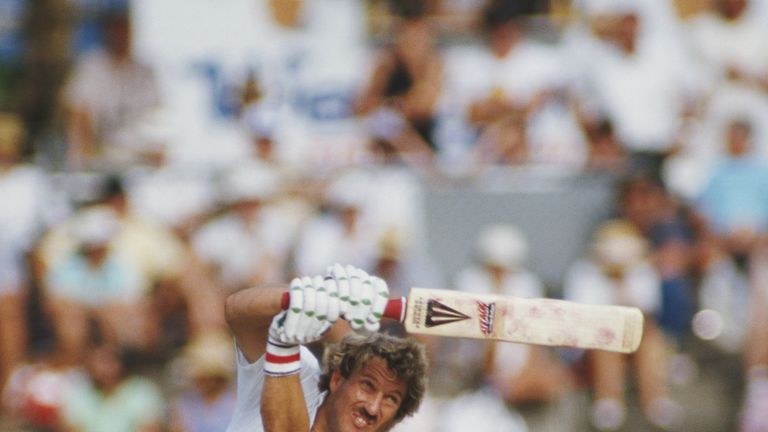 Visiting teams find few pleasantries here. From the day they arrive in Brisbane to the moment they fly out, England teams, more than any other, are subject to ridicule and abuse, be it the habitual juvenility of the Brisbane Courier-Mail, or the feral approach of a sell-out crowd that likes to think it doesn't take prisoners.
It is neither appealing nor clever, but then it isn't meant to be either and it takes great stoicism to absorb, and even feed from it. The few old hands that England have will be offering wise counsel to the novices. Yet for all this, there is something rather special about the first day of a Brisbane Test, with its pristine pitch and series, and all to play for. The hope is all there, but for how long?
All too often for England, it has taken a fleeting moment for the bubble of optimism to be pricked and deflate. Personal memory includes Michael Slater kick-starting the 1994-95 series by simply lacerating a short wide opening delivery from Phil DeFreitas, on his way to a scintillating 176.
There was Nasser Hussain, in 2002, defying apparent logic and to general disbelief, putting Australia in to bat (for the entire match the scoreboard on a screen in the press box showed Australia as having won the toss); or Steve Harmison's bowling satnav apparently programmed for Andrew Flintoff at second slip for the first ball of the 2006-07 series, rather than top of off-stump; or four years later Andrew Strauss' third ball duck and Peter Siddle's first day hat-trick (England, memorably dodged a bullet in that game); or Mitchell Johnson's devastating riposte after Stuart Broad's wickets had lent some kind of first day smugness to proceedings last time out. It is rarely dull.
Bagging the Poms is par for the Ashes course. But strangely this has been diluted by some internecine shenanigans regarding the construction of the Australian team and those who did the selecting, or "morons masquerading as mentors" as the former wrist-tweaker Stuart MacGill alliteratively put it.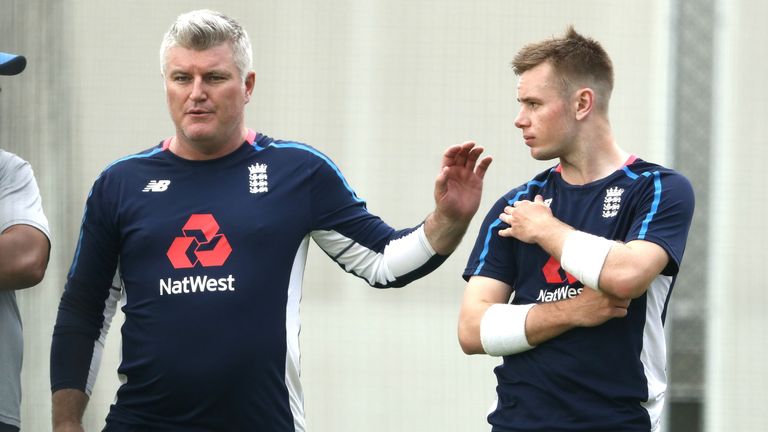 Three choices have not met with universal approval. A new opener, Cameron Bancroft, comes in on the back of a prolific domestic season, replacing Matt Renshaw, who has been dismal domestically, but curiously has yet to fail in Tests; Tim Paine, a keeper who has not played a Test since 2010, was not keeping for his state side, has a single first-class hundred to his name and that in 2006, and who was on the verge of retirement, gains a place over the incumbent Matt Wade and the popular choice Peter Nevill.
There is also a return for Shaun Marsh, an eighth crack in a hokey-cokey international career. Such has been the derision that the Australian coach Darren Lehmann has felt the need to plead for some backing for his team, which really is an unusual state of affairs: much of the most recent cartoon trash-talk from Australian players has been camouflage.
This unrest has overtones of the shambolic preamble that the Australians had prior to the 2010-11 series, when a proposed grand announcement of their Test squad at the iconic Circular Quay in Sydney proved to be a hilariously inept event, in pouring rain, with the announcement of a long-list of 17 players. The eventual first Test squad was produced by the chairman of selectors some days later by the luggage carousel at Adelaide airport.
Criticism does not mean these are bad selections to be underestimated, though: Bancroft clearly has some talent and has earned his stripes through performance, Paine is a top flight keeper who scored runs against this touring party in Adelaide recently, and it is hard to see how Glenn Maxwell has any more claim to the number six spot than Marsh, who can be a delight to watch when set.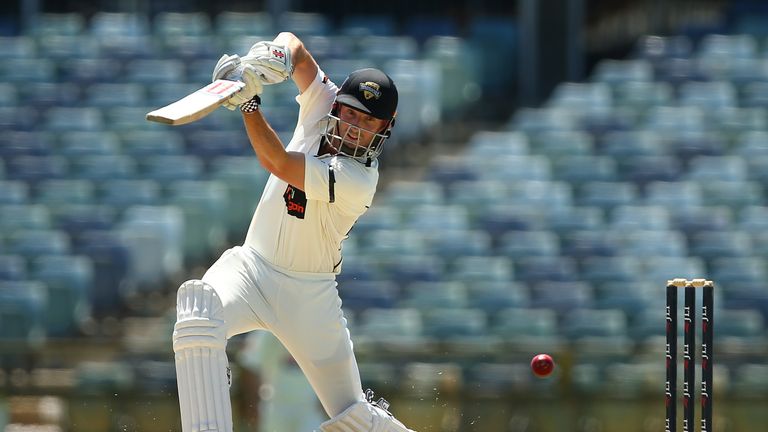 The England side seems settled in the absence of Ben Stokes, with the option of the extra bowler rather than a batsman to replace him. In the batting, both Mark Stoneman and Dawid Malan have justified themselves as far as it goes against modest opposition, and the only doubt surrounds the ability of James Vince at number three who has done little to assuage the style-over-substance impression he gives. It further appears that Jake Ball has fully recovered from his ankle injury and he, rather than Craig Overton, will take the fourth seamer's spot.
To compete, England need to do simple things extremely well: batting diligently rather than flamboyantly, using up overs to tire a four-man attack; bowling disciplined lengths and lines to cleverly set fields, particular with a view to reining in David Warner (should his stiff neck recover) and Steve Smith, rather than hope to match what will be challenging pace tactics from Mitchell Starc and Pat Cummins, backed by the metronomically brilliant Josh Hazlewood and Nathan Lyon, an expert off-spinner in his own country; and raising their catching game which had fallen away recently. It is called playing to your strengths, a strategy that worked for Strauss in 2010-11.
England will need to get ahead in the first innings, preferably by batting first. This might create a tricky problem for Joe Root though if the pitch looks to have the prospect of early movement and he wins the toss. Only eight times have the opposition put Australia in, and not once has it resulted in victory, although of course, this may still have given them their best chance against superior opposition, as Hussain rationalised.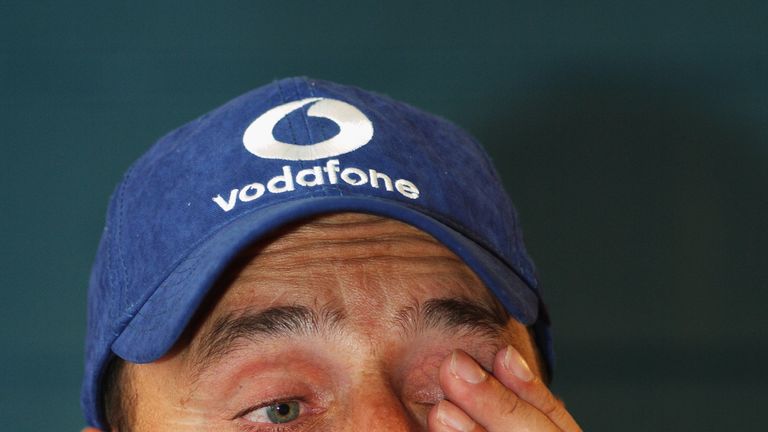 Against that, Australia have put the opposition in nine times, all since 1980, and won the lot. This Australian side has real batting weaknesses though, and its strength lies in the potential of its pace attack. Fielding first might allow England to exploit the batting frailties while denying the Australian bowlers a juicy first day pitch that ought to get better, if faster. It really is a tricky one.
Ultimately, it might be the weather that has the final say. Even medium range forecasts can be fickle, but it appears that generally fine conditions over the first three days will be replaced by the prospect of consistent showers on the last two. If it proves correct, the teams may move on all-square to the pink-ball Test in Adelaide.