Cricket Writer & Broadcaster
Mike Selvey: England were outplayed but no one seems to be accountable beyond the players
"There has to be an acceptance that England were beaten - trounced - by a team that had been carefully constructed and maintained, brilliantly selected, and which with the exception of the catching, played as well as it is possible to play."
Last Updated: 17/01/18 12:22pm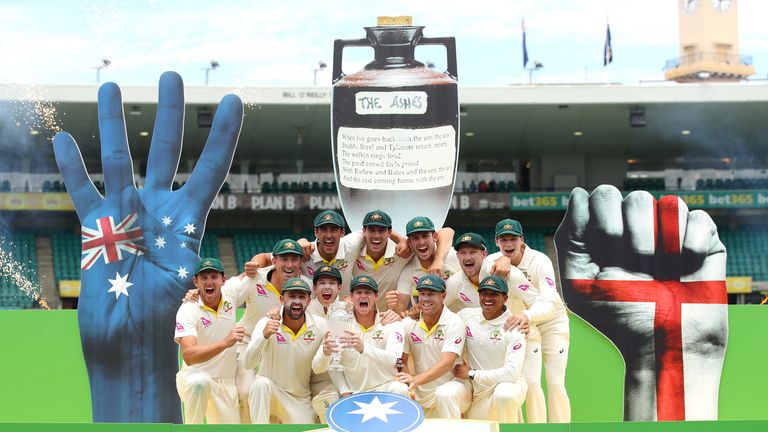 The triumphalist giant blue four-fingered hand that the children who clearly run the Cricket Australia marketing department deemed a suitable embellishment to the presentation podium after the final Test may have been crass but its message was unequivocal.
However much the indefatigable Jimmy Anderson, Joe Root's stand-in, tried to convince that it really hadn't felt like a disaster, and that the England team had pushed Steve Smith's side hard, the four defeats out of five matches - two by an innings, one by 10 wickets and the other by 100 runs - had been overwhelming. The drawn match on the dead-parrot pitch in Melbourne may have gone the same way had there been sufficient time.
It is true that Root and his men snapped at the opposition heels a bit, dug their own in occasionally, and that their attrition meant the Australians produced a steady trickle of runs rather than a tidal flow, but the truth is that ultimately they were not in the contest.
They were comprehensively out-batted and overwhelmingly out-bowled by a team that is by no means an exceptional one. Even at their best, England would have struggled to retain the Ashes.
If there is any merit at all in Anderson's take on things it is that the aftermath of this fruitless endeavour will not see an independent report such as that produced, with its nineteen points, by the former head of the European golf tour Ken Schofield following the dreadful 2006-07 foray under Andrew Flintoff. Nor has it seen the turmoil of Alastair Cook's 2013-14 tour, with its injuries, early departures of personnel, fractured relationships and breakdown of the team culture. Some of the bile from that sours the air still.
There will be no coaches leaving (Trevor Bayliss, if a little presumptuously, got his retaliation in first on that score, confirming what we knew when he signed that his appointment was for a World Cup cycle only and not beyond).
Instead, there has to be an acceptance that England were beaten - trounced - by a team that had been carefully constructed and maintained, brilliantly selected, and which with the exception of the catching, which touched comic proportions during the final match, played as well as it is possible to play.
Plaudits have to go to the manner in which a trio of fine, complementing pace bowlers were identified early and all resource put into ensuring their fitness for this series above all else. The forced inclusion of Jackson Bird in Melbourne, showed the lack of real depth had things gone wrong in the way that they had for some England bowlers.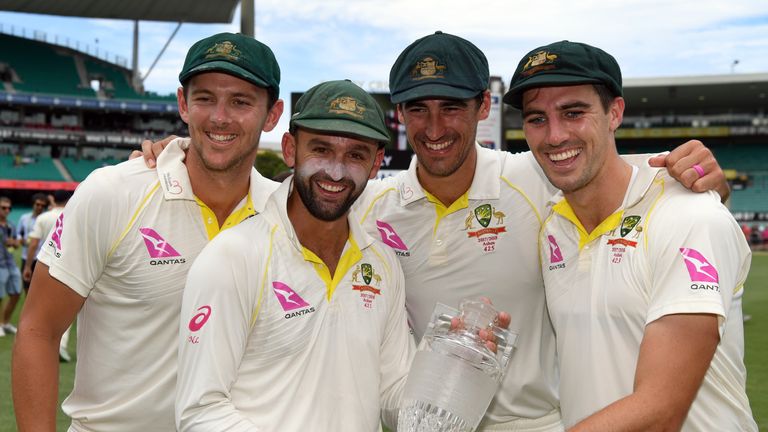 Add in a world-class spinner at the top of his game and the recipe for success was there provided there were good runs on the board. And here the Australian selectors, ridiculed before the series for apparently thinking outside the box, could afford to snip two of the fingers from the ceremonial cut-out hand and hold it aloft, for the selections of the Marsh brothers once they had seen the inadequacy in the hapless Pete Handscomb and jettisoned him, and of the keeper Tim Paine, who was on the brink of retirement from the game, were inspired.
Batting around the incredible Smith, against a pallid England attack, they scored nine centuries to England's three, and averaged more than 50 runs per wicket around twice as many as did England. Even Usman Khawaja had joined in by the end, with Cameron Bancroft, heavy head and all, the only failure.
The fallout for England thus far appears to have been minimal. As far as the forthcoming two-Test tour of New Zealand is concerned, the squad remains essentially the same, the only departures being this trip's Claude Raines impersonator (the original Invisible Man, for younger readers) Gary Ballance, Jake Ball, whose tour involved an injury and a disastrous Test, and Tom Curran, an industrious but ineffective substitute for Craig Overton.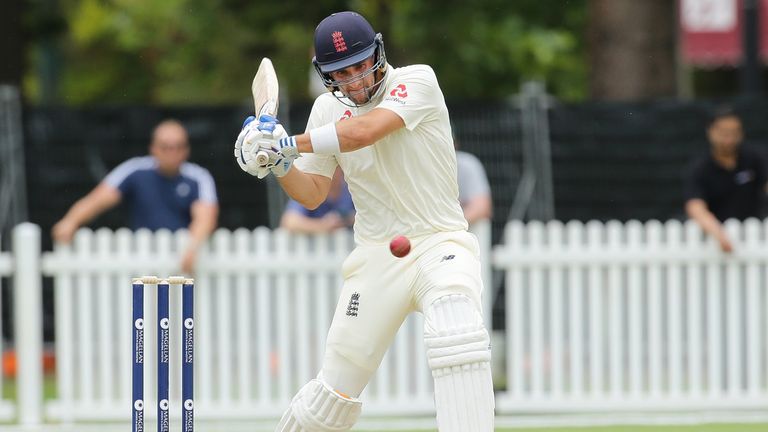 Liam Livingstone replaces Ballance, but with the determination to prove that James Vince is a proper Test batsman knowing no bounds, he is unlikely to figure any more than his predecessor. Vince is a fortunate fellow.
That he scores runs with attractive panache is undeniable, but when a batsman is consistently dismissed in the same manner, the bowlers are telling you something but you are not listening. Give me an ugly run-scorer over an unsubstantial stylist any day.
Mark Wood is back officially, and is said to be bowling faster again: easy to say he might have played in Australia but there had been little evidence that he was fit enough to bowl 40 overs on a desperate Melbourne pitch, or even that he had recovered his pace. And Ben Stokes' name is there, more in hope and legal requirement than anything as his case still rests with the Crown Prosecution Service.
If any of them think that Trent Boult, Tim Southee and Neil Wagner, whose penchant for bombing batsmen makes Pat Cummins seem like a purveyor of half volleys, will be a bit of a holiday after Australia, then they are in for a rude awakening.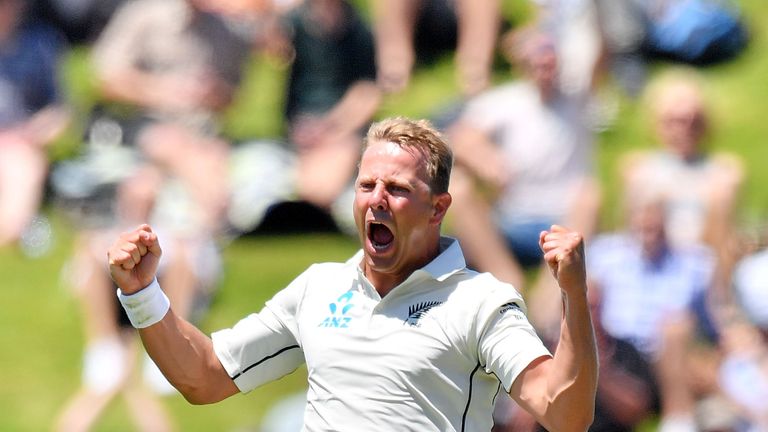 This is not to say that there are not questions to be answered. One is whether home advantage has become too much of a dominant factor now given the intensity of schedules and the consequent shrinking of time available to adjust to conditions and to rectify mistakes and develop a competitive team between matches.
It has less to do with pitches: teams have always developed their players according to their environment, and with the exception of Melbourne, there was nothing untoward about the bland surfaces in this Ashes series. All five games went to the final day.
Root was hamstrung from the start. Stokes' self-inflicted absence caused the England captain more pain than he lets on, and it is not something that will readily be forgotten or forgiven whatever the legal outcome. There were the injuries to two bowlers of potential pace in Wood and Steve Finn, and to Toby Roland-Jones, a successful bowler during the summer.
The real disappointment though was, with the exception of Anderson, the lack of contribution from the senior players. Would the Marsh brothers or Khawaja have flourished as they did had Smith and Warner failed as did Root and Cook?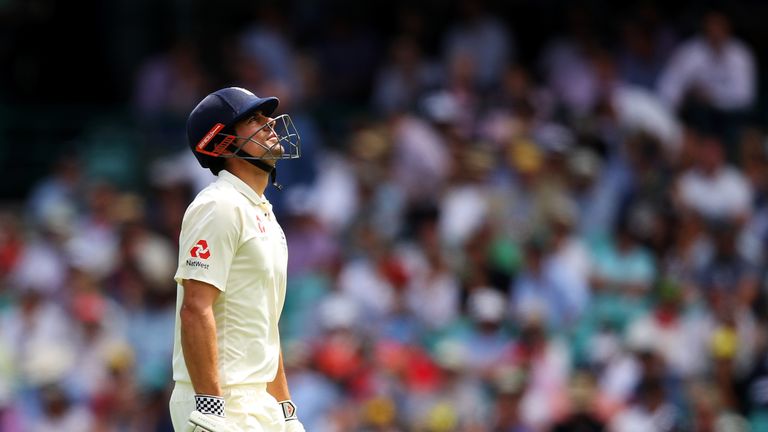 Moeen Ali had a disastrous series with bat and ball, although anyone who has bowled with even a hint of an injury will know how a chain reaction through the whole action can impact. He is surely an important cricketer still for England. Whether the same will be said of Stuart Broad remains to be seen. He ran in hard but the magic ingredient which characterises his great years has deserted him.
Clearly though, as far as planning for overseas tours goes, we have a domestic system that when it comes to bowling neither encourages extreme pace, nor, when you see an England debutant who cannot hold down a regular place in a middling county team, encourages spin bowling.
Batsman now catch the eye not for the time they spend at the crease but for run rate, which has become the dominant statistic. In gaining attention through a T20 innings, Dawid Malan, the single new success, has bucked this trend, but it was his temperament rather than any runs scored that brought him into Test cricket.
A problem is how we focus our resources. Inevitably after a poor result in Australia, we query the system that develops our Test cricketers (who perform well at home). But when we have an equally galling time in a World Cup, it is the development of our limited-overs cricketers that needs addressing, which presaged the appointment of Bayliss.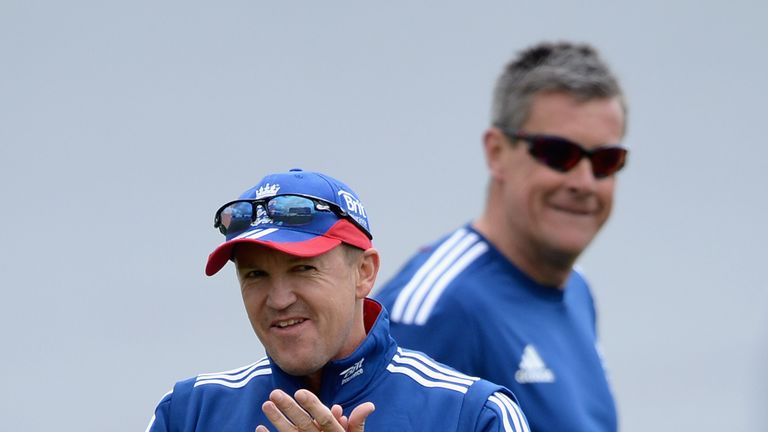 Can we do both? Mike Atherton is not alone in thinking that there is a case for separate head coaches and structures, although the conflicts of interest this would bring have already been manifest when it was tried once before.
A first-class season that is squeezed into either end of the season is unhelpful to pace or spin (I personally played in only three seasons where the first championship match started in April; now a quarter of the matches are done by the end of that month).
Fast bowlers, any with real speed, need to understand that it is high risk and that while injury prevention is important it is not paramount if it means sacrificing pace. But do we want to pour all resource into development for overseas tours (using the dreadful Kookaburra ball, that is actually a contributing factor to dull cricket, is one suggestion) at the risk of jeopardising England's traditional strength at home?
The selection process needs overhauling, though, for there seems to be a lack of accountability here. My belief remains that the coach and captain should not be involved beyond setting the strategy for the campaign and outlining the kind of squad they need.
The selectors then pick the players to fit the brief using all the technical, statistical and observational tools at their disposal. And the National Selector makes every decision unilaterally on all the information, advice and opinion received. He becomes fully accountable. Beyond the beaten players, no one seems to be at present.