Phil Taylor trophy introduced for World Matchplay in Blackpool
By Sky Sports Darts
Last Updated: 02/01/18 5:45pm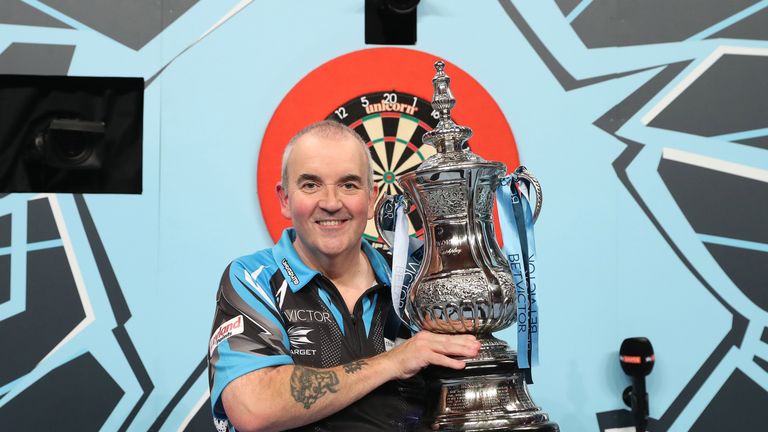 The winner of the World Matchplay will receive the 'Phil Taylor Trophy' after the top prize for the prestigious tournament was renamed in honour of the sport's greatest player.
Taylor's glittering career ended on Monday night with his retirement following the World Championship final at Alexandra Palace, where he lost 7-2 in sets to Rob Cross.
The 57-year-old had been aiming to bow out of the sport with a 17th World Championship title - but instead will hang up his darts with 16 triumphs in that event.
His record in the World Championship was matched by an incredible 16th World Matchplay title when he was victorious in July 2017 on his emotional farewell to the Winter Gardens event in Blackpool.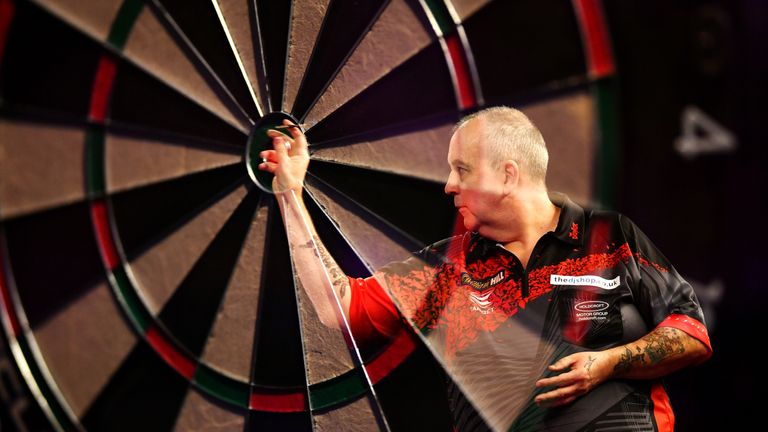 Taylor has often spoken of his fondness for the World Matchplay as an event and for the Winter Gardens as his favourite venue, and his rapport with the tournament will be sealed in history following the PDC's move to rename the trophy in his honour.
"I think it was a great decision," said PDC Chairman Barry Hearn. "We owe Phil Taylor a huge amount within the sport of darts.
"I don't know how you repay 30 years of excellence which the great man has given us.
"He had a special affinity with Blackpool, as it showed this year when he came back and won it, and we thought what better way than to change the name of that trophy to the "Phil Taylor Trophy" so that we always remember what we owe Phil Taylor.
"It's mark of respect and one I think is thoroughly deserved. I'll always have a special part in me that remembers his contribution to where we are now globally in the sport of darts.
"Everything about darts is going vertically upwards, it's looking fantastic. The World Matchplay has always had a very special place in most darts players' hearts, and I think The Phil Taylor Trophy will summarise that."
The 2018 Premier League is the next major darting event on Sky Sports, running from February to May. Dublin's hugely popular 3Arena will open the 2018 season on Thursday, February 1 from 7pm on Sky Sports Action with the season concluding at the Play-Offs on May 17 at The O2 in London.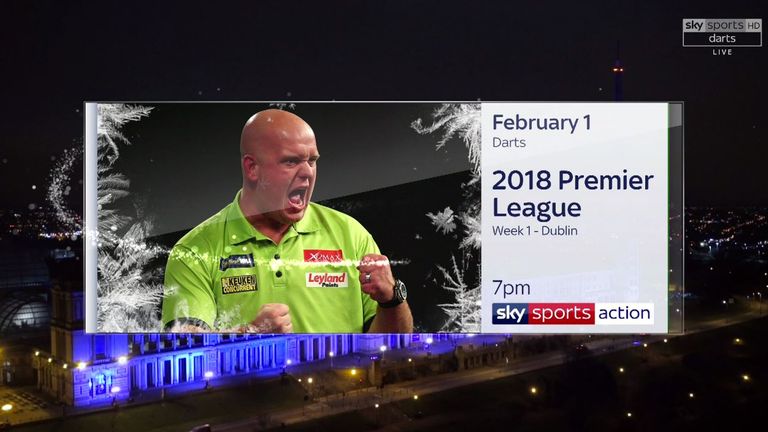 Keep up to date with the latest darts news, previews, reports, reaction and expert analysis. Get all the latest at www.skysports.com/darts and join in the conversation @SkySportsDarts- don't forget to use #LoveTheDarts