PDC activates Rainbow Laces at Grand Slam of Darts
"By supporting the campaign, we are showing that our sport, both on and off the oche, is open to everybody," says PDC chief executive Matt Porter; referee Huw Ware takes on LGBT+ ambassador role in darts
Last Updated: 15/11/18 12:38pm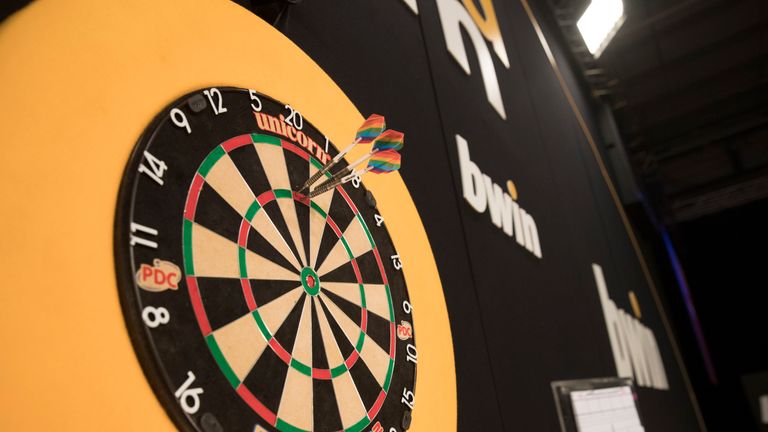 Players, officials and fans at the Grand Slam of Darts will show their support for Rainbow Laces in Wolverhampton this weekend.
The campaign for LGBT+ inclusion in sport, run by the equality charity Stonewall and backed by Sky Sports as a member of TeamPride, is being activated in darts for the first time by the Professional Darts Corporation.
Huw Ware: 'When I wasn't out in darts, I felt false'
The PDC is to adopt rainbow colours into its logo for the finale to the Grand Slam tournament, and has also announced referee Huw Ware as an LGBT+ ambassador for darts.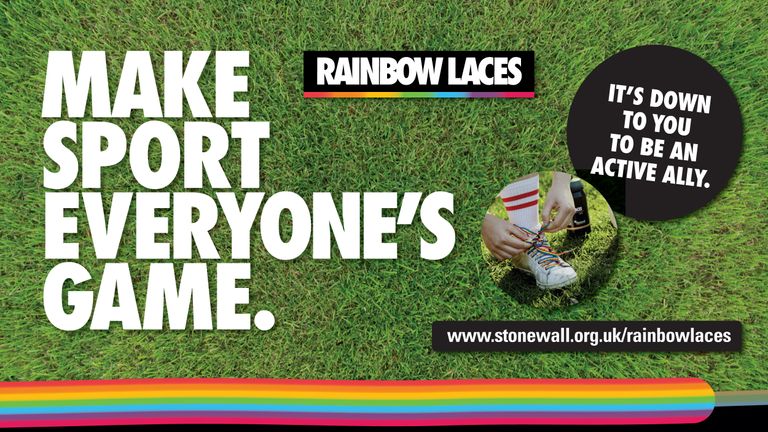 Sky Sports will also incorporate the rainbow motif into its live TV coverage as the campaign's annual activation period across sport gets underway.
PDC chief executive Matthew Porter said: "As an organisation, we're fully behind Stonewall's Rainbow Laces campaign, and delighted to support Huw as an ambassador for darts.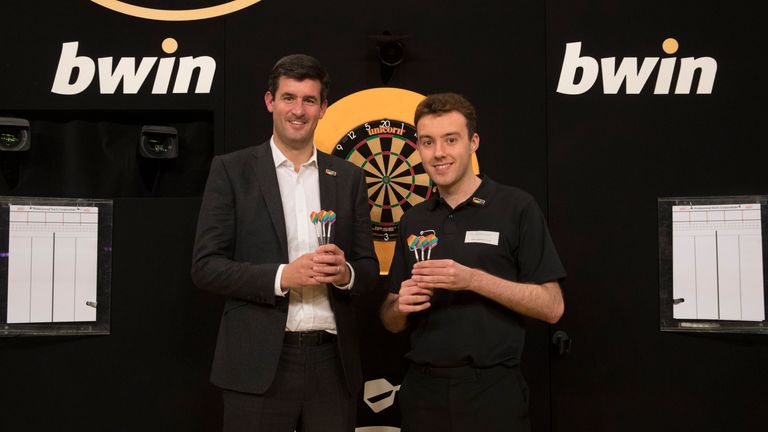 "Darts is already recognised as one of the most inclusive sports worldwide, where those involved with the sport are judged only on ability.
"By supporting the Rainbow Laces campaign, we are showing that our sport, both on and off the oche, is open to everybody."
Speaking of his involvement, Ware said: "I'm happy and honoured to be an LGBT+ ambassador for darts.
"Over the last few years, LGBT+ people have become more and more visible in sport, and in return, sport is generally making great strides in acceptance and inclusivity.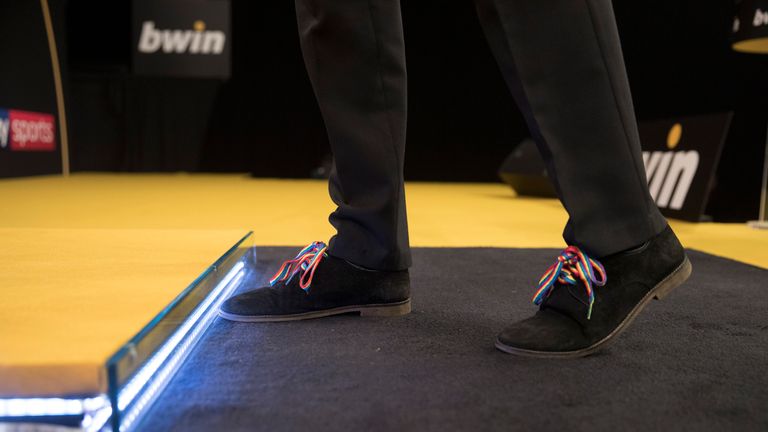 "The Rainbow Laces campaign has been a huge factor in successfully delivering the message that sport is open to everybody, whether that be playing, officiating or just simply supporting and within that environment, everybody has the right to be open about themselves without fear of prejudice or rejection from the sporting community.
"I am sure that everybody connected with darts would agree with that sentiment and recognise that actions taken today, such as allying with the Rainbow Laces campaign, will have a positive influence on future LGBT+ figures in sport."
Sky Sports is a member of TeamPride and supports Stonewall's Rainbow Laces campaign, which will receive its annual activation across British sport from November 17 to December 7.
Contact us at Sky Sports if you'd like to share a story to help raise awareness around LGBT inclusion.