VOTE: Wayne Mardle talks through the greatest darts rivalries
What is your greatest rivalry in darts? Cast your vote below...
Last Updated: 07/03/18 4:55pm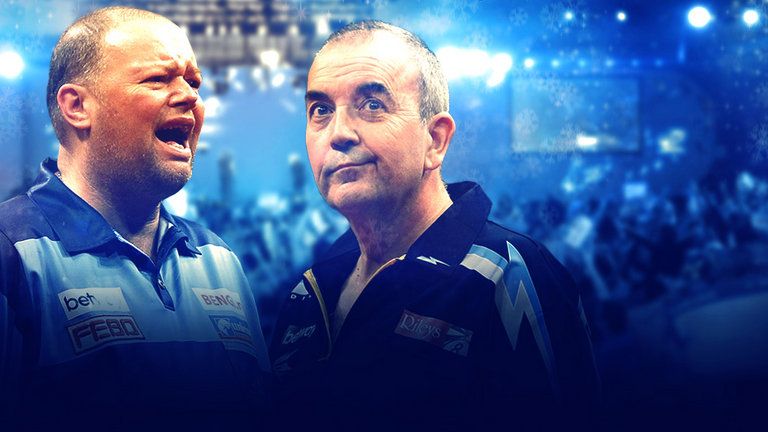 To mark Rivalry Weekend on Sky Sports here's a look at the greatest rivalries in darts thanks to Wayne Mardle. Vote at the end...
Rivalries only ever start with the main man at the time. They're made of the very best, being challenged. Eric Bristow and John Lowe started the darting rivalry and it's continued through different decades, says 'Hawaii 501'.
Here's a look at five of the greatest of all time...
Raymond van Barneveld v Phil Taylor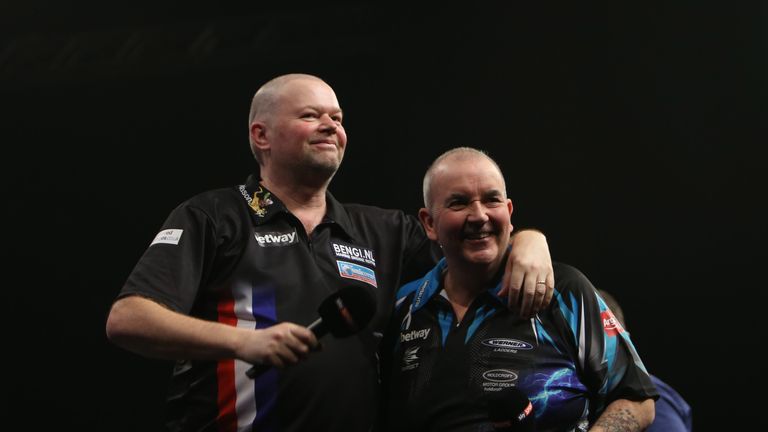 This is the biggest rivalry because Barney came over in 2006 and won his first world title in the PDC in 2007 to prove that 'Taylor's the best' wasn't the case. On his day Ray could beat anyone and it was always a magical game - you'd want to watch it. It still is one of the biggest and most anticipated world championship finals that we've ever experienced.
It was a shame the build-up was only a day and not a week because it could have been off the scale. And the way that the game panned out - I don't believe in fate - but it seems like it was written to go down to the very last leg and decide effectively who was the best player in the world. This rivalry has stood the test of time.
Michael van Gerwen v Gary Anderson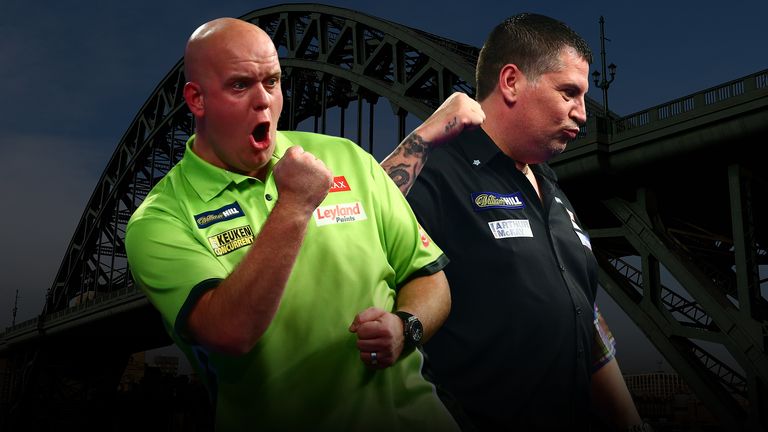 There's a rivalry that everyone else creates in that when these two are playing well, there are no better two players in the world to watch at this time. Everyone on planet darts wants to see them play each other and we saw how much they enjoy playing each other in the Premier League just a few weeks ago.
They enjoy each other's game and when they're going at it I want to see them meet all the time.
Michael van Gerwen v Adrian Lewis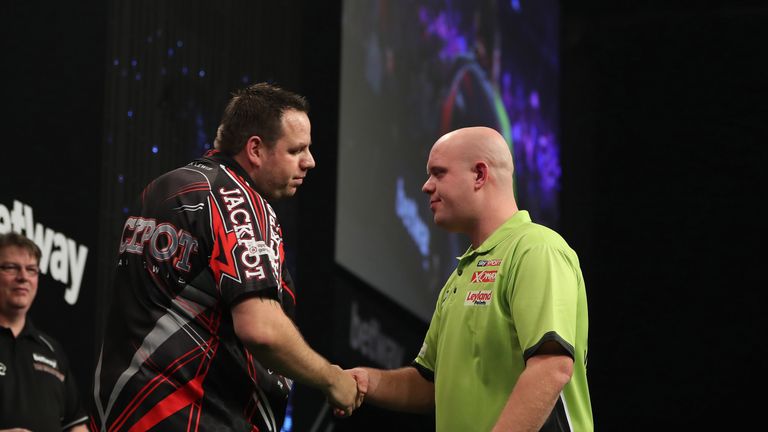 I really thought by 2013 and 2014 that they were going to be the ones who would be going at it in semi-finals, finals, and play-offs. I really thought they were just going to keep producing, but unfortunately Adrian went off the boil otherwise I think that could have been really, really special.
Michael van Gerwen v Raymond van Barneveld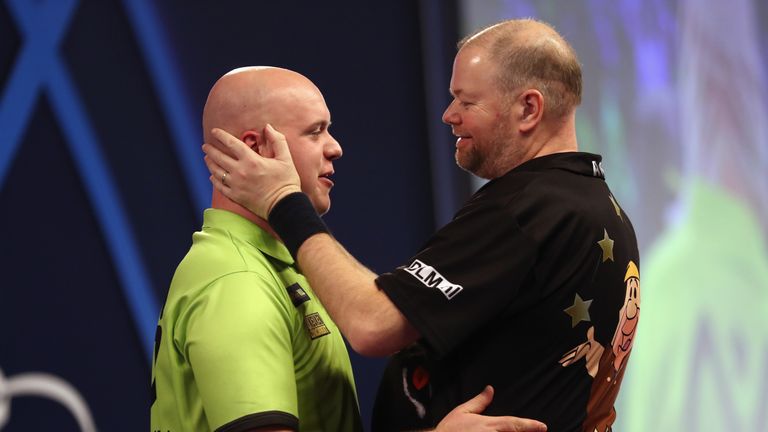 I love this for lots of reasons. You've got Michael who is nearly 25 years younger than Raymond. He learnt the game by watching Raymond. He wanted to emulate Raymond. Now he is better than Raymond and Raymond doesn't like it. You've got Raymond trying to not let the young whipper-snapper win. Ray knows how what an absolute freak Michael is on the dart board, but you've also got that Dutch thing. Ray still wants to be seen as the greatest Dutch darts player of all time, but he's hanging on.
Phil Taylor v Dennis Priestley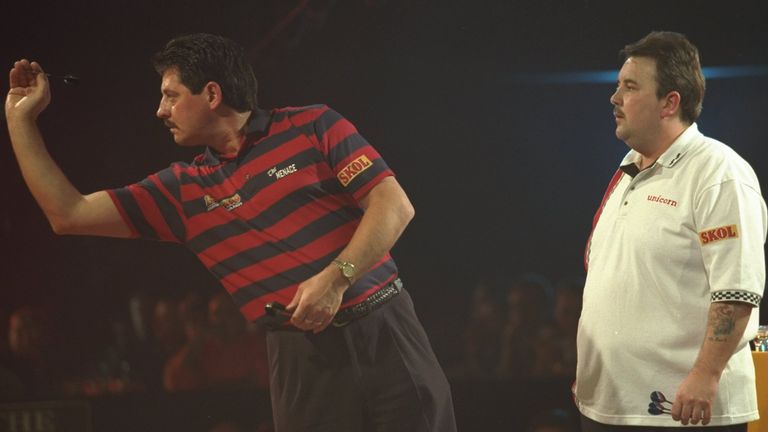 This rivalry looked like it was going to go on for absolute years. For me, probably one of the best rivalries in darts there has ever been. I just loved the way Dennis 'The Menace' Priestley won the first world championship in 1994, then Phil got his own back in 1995, then 1996 and 1997. We had no idea at the time which way they were going to go because Dennis was that good. To think Priestley only ever won two world titles is just ridiculous because he was two or three times better than that. They loved each other and that's why it made the rivalry so special.
Wayne Mardle was speaking to Sky Sports' Raz Mirza. Watch five football rivalries, including Liverpool v Man Utd and Celtic v Rangers, this weekend, live on Sky Sports Premier League and Football. Don't forget to tune in for Rivalry Weekend on Sky Sports.
Keep up to date with the latest darts news, previews, reports, reaction and expert analysis. Get all the latest at www.skysports.com/darts and join in the conversation @SkySportsDarts- don't forget to use #LoveTheDarts