Carlos Sainz in profile
Last Updated: 19/01/17 2:36pm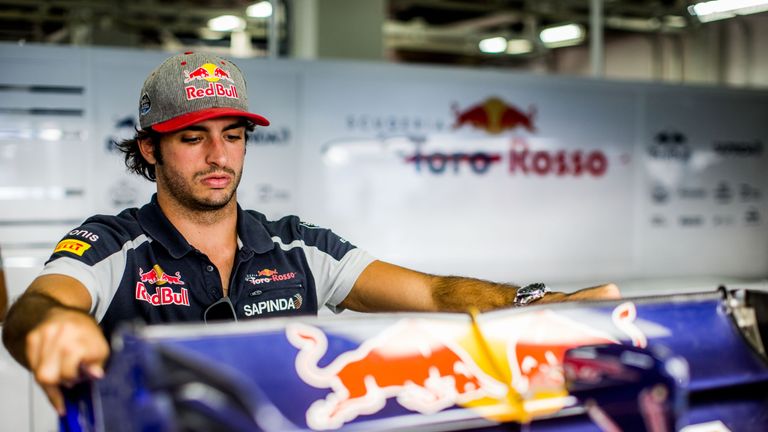 Likeable, quick, and improving all the time, Carlos Sainz is quietly building a reputation as a Formula 1 star of the future.
In fact it's arguable that had he not arrived in F1 at the same time as Max Verstappen then the Toro Rosso driver would have by now been earmarked as the young star on the grid, such was the way in which he consistently impressed in middling machinery during 2015 and 2016.
But with the senior Red Bull team fielding a Daniel Ricciardo-Verstappen line-up which many pundits believe is the standout pairing of 2017, Sainz remains at Toro Rosso for a near-unprecedented third season and left hoping that the STR12 provides him with more regular opportunities to run further up the top 10.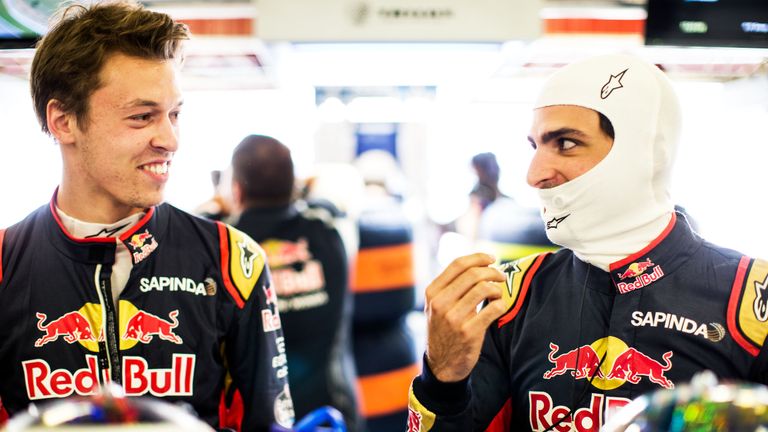 The Spaniard is the son of the two-time World Rally champion of the same name, but chose to pursue a track rather than rally career after growing up watching fellow Spaniard Fernando Alonso in F1.
After winning the Formula Renault 3.5 series in 2014, Sainz got his big F1 break when Sebastian Vettel quit Red Bull for Ferrari and Daniil Kvyat was promoted, leaving a vacancy alongside the incoming Verstappen at Toro Rosso.
Sainz v Verstappen proved one of 2015's most closely-fought intra-team battles. Verstappen, aided by more mechanical retirements for his team-mate, comfortably won out on points and grabbed more headlines, but Sainz edged their qualifying duel 10-9.
But after the first four races of 2016 Verstappen was gone from Toro Rosso to the senior team, with Kvyat demoted to the Dutchman's seat alongside Sainz.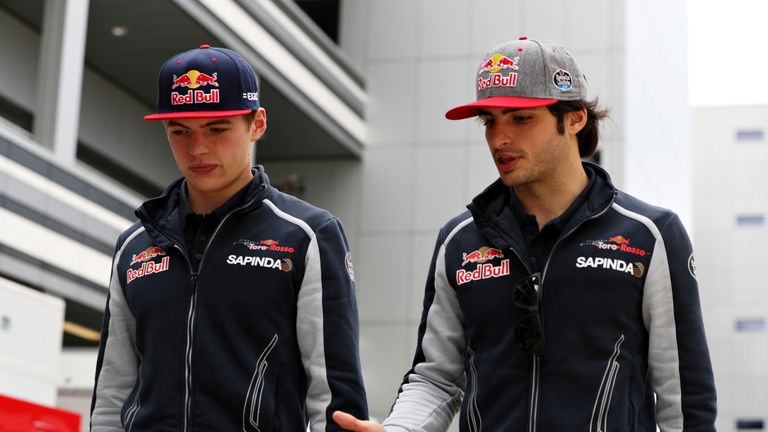 Having been overlooked for the plum drive, Sainz could have been forgiven for sulking having run Verstappen so close, but the Spaniard actually went up another gear himself. Sixth at his home Barcelona race, the first GP after the Red Bull switch, was the best result of his career and was followed by five more points finishes in the next six races.
Although Toro Rosso, hobbled by a year-old Ferrari engine, saw their form tail off after the summer break, Sainz still delivered fine drives to two more sixth places in Austin and, in treacherous wet conditions, Brazil to finish with 73 per cent of the team's 2016 points to his name.
Red Bull rebuffed an approach from Renault for Sainz's services for 2017, but will they be able to keep him in their stable for much longer if the Spaniard continues to catch the eye?