Monza in profile
Last Updated: 12/01/18 4:35pm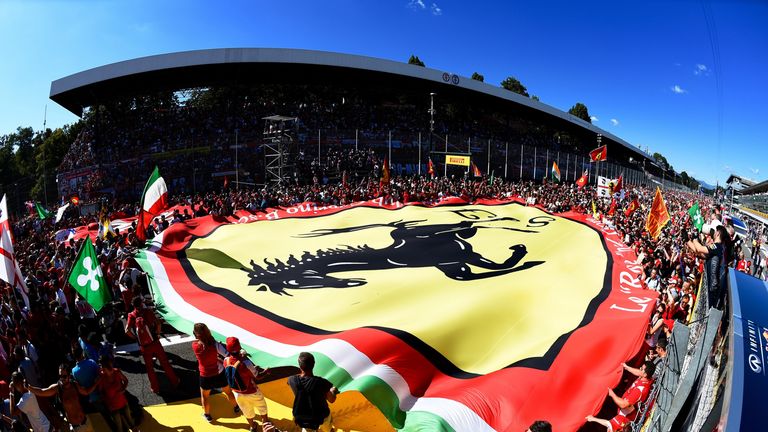 A sea of red on race day, the evocative and legendary Monza circuit has held more grands prix than any other venue, having hosted the Italian Grand Prix in all but one season since the World Championship's inception in 1950.
And, thanks to a belated new contract which runs until the 2019 race, Monza remains a key and much-loved part of the calendar.
Famed as much for its atmosphere as for the racing it produces, Monza is surely the loudest venue on the grid, with the cars running flat-out for over 80 per cent of the lap and the passionate 'Tifosi' not shy in voicing support for their beloved Ferrari.
The crowd invasion, which takes place at the end of every Italian GP, has become as much a part of the end-of-race proceedings as the chequered flag and podium ceremony.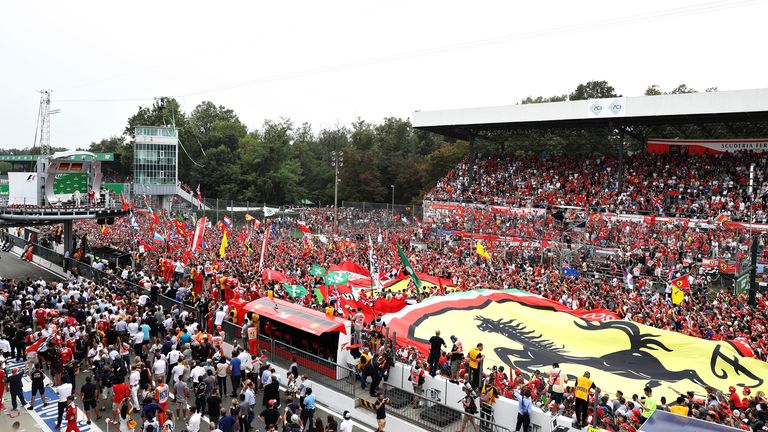 One minor quibble is that the race tends to be relatively short, with the 190-mile distance usually rattled through in about an hour and 20 minutes. Yet part of the circuit's considerable charm is that the venue has changed little since its opening in 1922 and any further amendments would bound to be treated as an act of heresy.
A relatively simple layout means that Monza has always been a record breaker in terms of speed. Peter Gethin's win in 1971 was achieved at a record-breaking average speed of 150.7mph. Chicanes were introduced the following year but F1 was back up to speed eventually - Michael Schumacher's 2003 victory (153.8mph) setting the current benchmark. Twelve months later, Ferrari team-mate Rubens Barrichello set the fastest ever pole position - with an average speed of 161.8mph - at Monza.
Monza also has a banked track, although it was last used for a grand prix in 1961 - a tragic race during which Wolfgang von Trips, together with 15 spectators, lost their lives when the world champion-elect lost control of his Ferrari on the approach to the Parabolica.
Behind that particular corner lies part of the banking, which might now be in a state of disrepair but also remains a constant reminder of the venue's heritage to future generations of fans and drivers.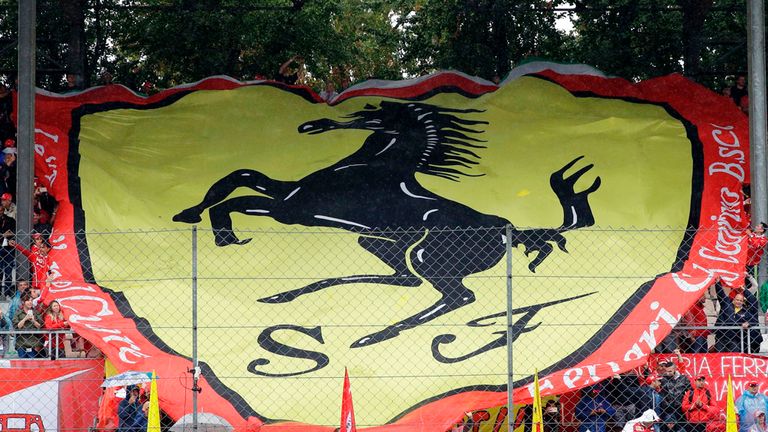 While the prospect of a grand prix around the streets of Rome has been floated in recent years, and Imola - which hosted the Italian GP in 1980 - had a sustained run on the calendar, the Italian Grand Prix at Monza rightly remains a classic.
The 2018 Italian GP will take place on September 2.