McLaren confirm Sergio Perez is on four-man shortlist for 2019 drive
McLaren chief Brown says Perez "deserves" to be on shortlist including Ocon, Vandoorne and Norris to partner Sainz next year
By Matt Morlidge at Spa
Last Updated: 06/12/18 10:59am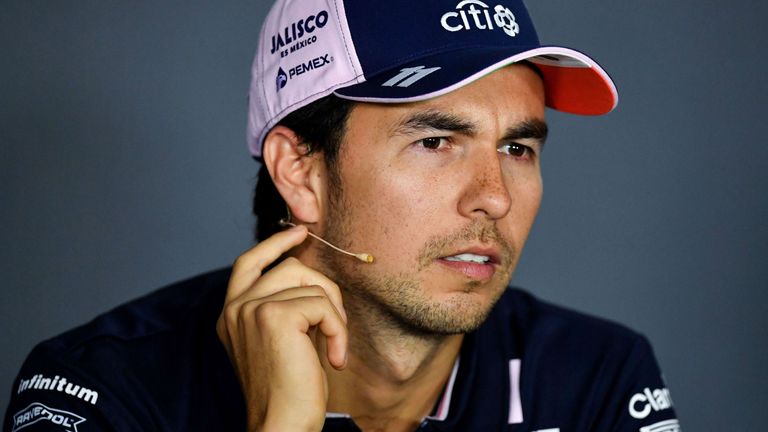 McLaren have confirmed they have held talks with Sergio Perez about returning to the team for 2019.
As Sky Sports revealed last week, Perez is on a four-man shortlist to partner Carlos Sainz next season, along with Force India team-mate Esteban Ocon, current McLaren driver Stoffel Vandoorne and youngster Lando Norris.
Perez, who was dropped by McLaren after a single, disappointing season in 2013, was thought to be close to committing to Force India but McLaren CEO Zak Brown confirmed discussions with the Mexican have begun.
"I think the driver market is fluid and you need to keep all your options open," Brown told reporters at the Italian GP.
"We have a shortlist of four drivers and we think Sergio's an excellent driver and deserves to be on that list."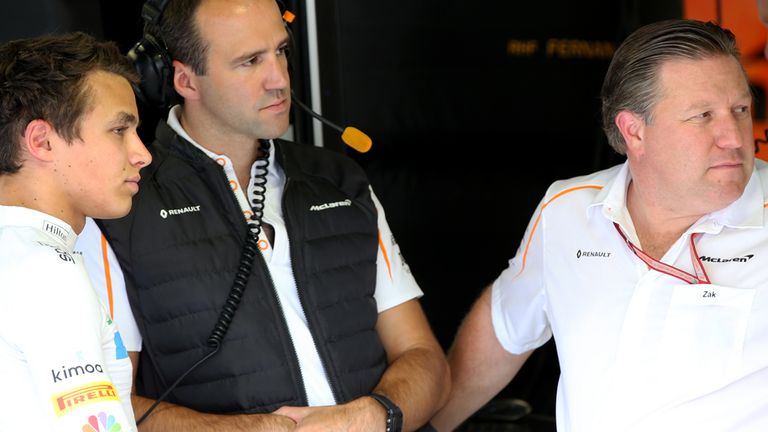 Questioned on reports that Perez had already signed a contract with Force India, Brown continued: "My understanding is he has various ownerships - I'm not sure who he's signed what with.
"We've not signed a piece of paper with anybody, but he is someone we've had a conversation with.
"Maybe someone who's on our list is going to announce tomorrow morning, so you just need to be prepared to keep your options open for anyone that you would consider, and Perez is someone we would consider to drive for us."
Perez replaced Lewis Hamilton to partner Jenson Button at McLaren in 2013 and while that year didn't work out, he has revived his career at Force India and finished seventh in the Drivers' Championship last season.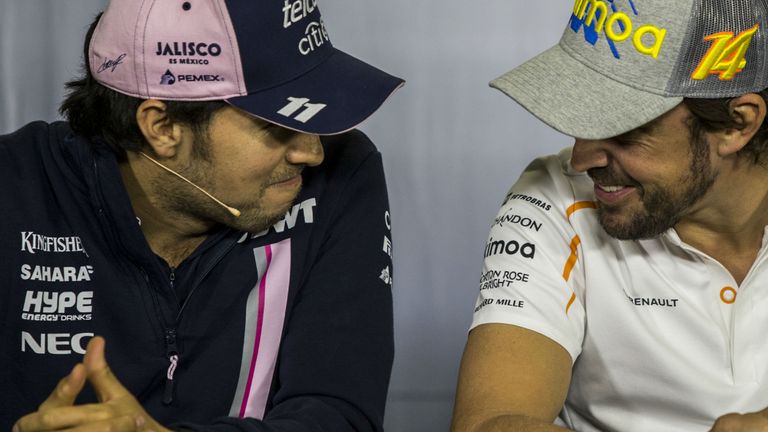 Perez, Ocon, Vandoorne or Norris?
McLaren are biding their time to announce who is going to join Sainz, who is replacing Fernando Alonso for 2019, and are waiting to see how a complicated driver market plays out.
Ocon, who has out-qualified Perez this season at Force India, would appear a leading contender, but while he looks unlikely to remain at his current team next year - with Lance Stroll set to join - Mercedes are keen to place their protege in the most competitive seat available.
McLaren are currently sixth in the constructors' standings but have failed to make it out of Q1 at the last two grands prix.
Ocon, at 6ft 1in, is also believed to be too tall for McLaren's current car and the team are already working on next season's MCL34.
"Ultimately sometimes you're in a situation where you can make that decision, and other times some decisions are made for you," added Brown.
Vandoorne still believes he has done enough over two years with the Woking outfit to keep his seat, while Brown claimed Norris, a front-runner in F2 this season, was doing an "excellent job".
The British teenager took part in consecutive Practice One sessions for McLaren in Belgium and Italy.