Who's in contention to replace Felipe Massa at Williams in 2017?
By Pete Gill at Monza
Last Updated: 05/09/16 8:50am
After Jenson Button dropped out of the running, Felipe Nasr and Sergio Perez are the leading contenders to partner Valtteri Bottas next season following Felipe Massa's retirement - but watch out for Lance Stroll...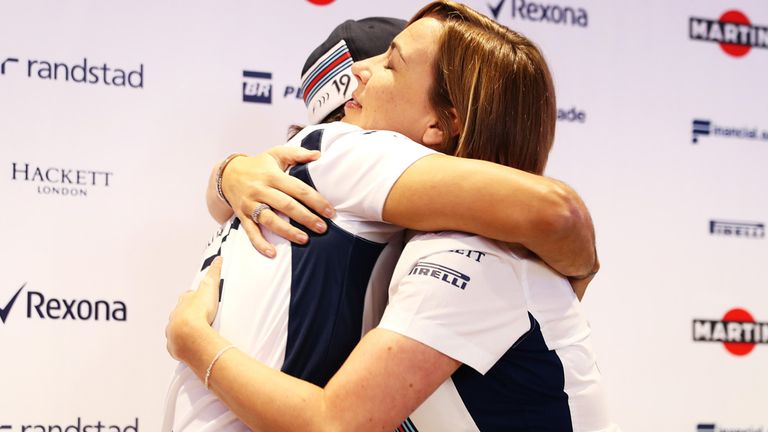 Why has Massa gone now?
In an emotional but dignified announcement at Monza on Thursday, Massa disclosed he decided several months ago to make 2016 his last season in F1. The Brazilian also confirmed he hadn't held talks with any teams about a seat for 2017 - including Williams.
Massa also revealed he chose Monza to announce his retirement because it was here, ten years ago, that Michael Schumacher announced his 'first' retirement from F1, a decision which meant Massa retained his seat at Ferrari alongside the incoming Kimi Raikkonen. 
Massa announces his retirement from Formula 1
"Did he jump or was he pushed? I think he was coming to the end anyway but he's done it with style and dignity," said Sky F1's Martin Brundle.
"I think he'll be remembered as pretty quick but not quite quick enough to fend off the megas in his era."
Massa may have also accepted his powers were beginning to wane. In the seven events leading up to Monza, he had scored just two points with a pair of tenth-place finishes. 
Who is in the frame to replace Massa?
The list of contenders to replace Massa has been severely cut by the unexpected news from McLaren that they will keep both Jenson Button and Stoffel Vandoorne on their books for 2017. Button's disinclination to return to the team means here appear to be three leading contenders to replace Massa for 2017: Felipe Nasr, Sergio Perez and Lance Stroll.
Alex Lynn, the team's test driver, may also come into the frame but urgently needs a string of stand-out results in GP2 to do so. 
Pascal Wehrlein, beginning to impress at Manor, has also been mentioned as a possibility. 
Of the existing trio of recognised candidates, Nasr has been considered the favourite to succeed Massa, his Brazilian compatriot. The Sauber driver is well liked and well respected by the Williams team following his stint as their reserve driver in 2014.
Nasr's candidature also happens to be boosted by substantial sponsorship backing. Williams returned a £0.2m profit for 2015 but are by no means among the gilded rich of the pitlane and reported a loss of £31.5m in 2014. The current season is threatening to return a sizeable drop in prize-money income after the team fell to fifth in the Constructors' Championship at Spa.
However, Nasr's quality is questionable and, although saddled with a Sauber car almost entirely bereft of development, his record of six points-scoring finishes in one-and-a-half seasons is hardly inspiring. 
Perez is understandably high on Williams' list of targets after an excellent season at Force India. "Of course he is someone you'd consider if he is available," said Claire Williams in July. But the Mexican, who would also bring significant sponsorship money, is expected to restrict his choice for 2017 to either joining Renault or staying at Force India. And Force India remain adamant Perez is under contract for 2017.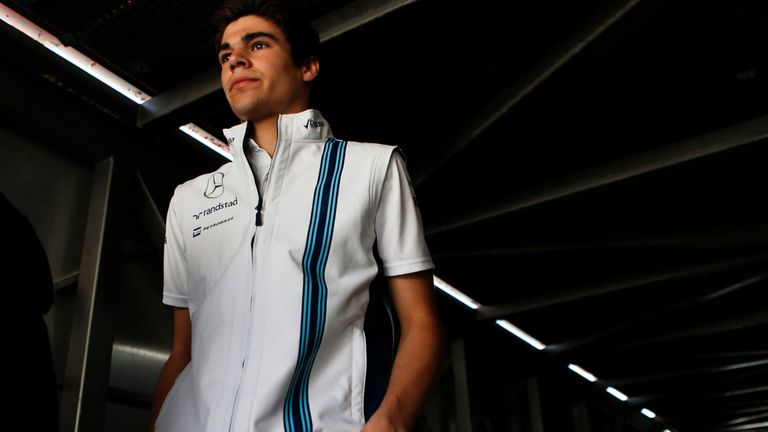 Stroll the lead runner if Bottas is retained?
Throughout the Monza weekend there has been mounting speculation that Williams could be preparing to follow the lead of Red Bull and McLaren by adding young, fresh blood to their driver line-up for next season. 
Much may depend on if and when it's confirmed Bottas is retained. Though he hasn't yet lived up to the hype which has greeted his entry into F1, Bottas has developed into a very consistent driver, capable of being a 'safe pair of hands' alongside a young gun such as the 17-year-old Stroll.
Although the Canadian lacks any F1 experience, he is very highly rated, leads the European F3 championship and is a known quantity at Williams in his role as the team's development driver. 
His father also happens to be a billionaire.