Jenson Button: Anything is possible for McLaren-Honda this winter
Veteran predicts big gains during off-season for struggling team
By Pete Gill and Mike Wise in Sochi
Last Updated: 09/10/15 7:57am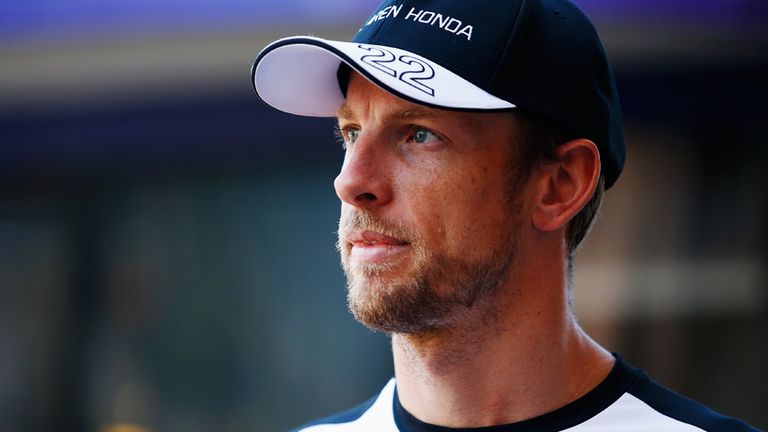 Jenson Button has no doubts he has made the right decision in recommitting to McLaren-Honda and says "anything is possible" for the team next season.
Despite their wretched start to the season, Button has opted against retiring at the end of 2015 by renewing vows with McLaren for another year.
While Button's contract extension is understood to have included a substantial pay rise, the former world champion runs the risk of ending his F1 career in ignominious fashion unless Honda - and, to a lesser degree, McLaren - can right their wrongs for 2016. But that's exactly what Button believes will happen.
"I don't know how much progress we will make over the winter but l know it will be big," he said on Thursday. "When you are one year behind, it is very difficult to catch up during a single season but anything is possible this winter."
Button insisted his "real belief" in the McLaren-Honda partnership is the main consideration in his decision and added he was further persuaded after a meeting at their Woking base last week.
"I had thoughts about what direction I might take if I wasn't here next year, and what I could possibly do," he said.
"It wasn't in my mind for very long, but there were things that I felt I needed more information on - where this team is going.
"That's why I spent quite a lot of time with [McLaren boss] Ron [Dennis] on the phone, but also at the MTC last week; a lot of time with the engineers, aerodynamicists, running through everything on the engine programme.
"That's the reason why I decided to stay."    
Chief among their problems is Honda's ERS - a weakness highlighted at their home Japanese GP, when Button and Fernando Alonso's cars slowed markedly towards the end of the start-finish straight as their batteries went flat.
Alonso was moved to describe the situation as "embarrassing" during the race and the likened Honda's power unit to a "GP2 engine". Yet his team-mate reckons it can be fixed this winter.  
"I'm not a fully qualified engineer but as far as I know that's the easier issue to solve over the winter," Button said. "It's not something you can do in-season, but it is something we can do over the winter - to improve the deployment, in terms of how long we're able to deploy for.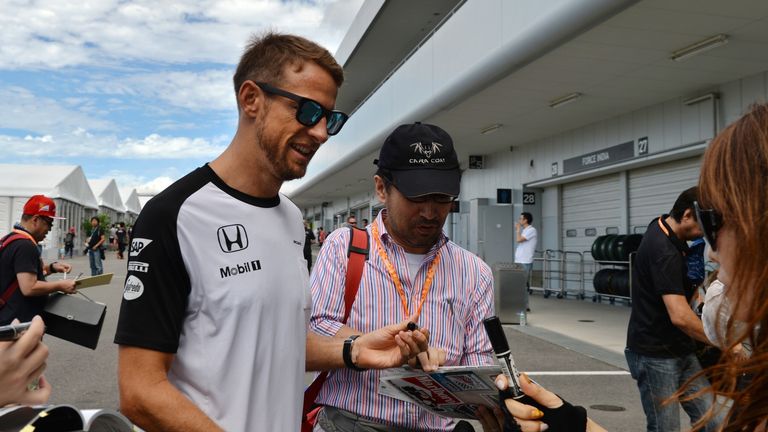 "That's a massive gain if we can find time there, and it will be more in the race situation rather than qualifying."
Confirmation of Button's retention was only made after months of intense speculation that the veteran, who will make his 300th F1 race start next year, was poised to hang up his gloves. 
"As Ron said to me, we still have unfinished business in F1," he added. "I have no fear of retiring, there are so many things in life outside of F1 that l want to achieve, but now is not the time to retire.
"F1 is my life. Every minute and every day, I am thinking about how we can improve. I've definitely made the right decision and I'm really happy."
Don't miss Sky Sports F1's live weekend-long coverage of the 2015 Russian Grand Prix. Our race-day show begins at 10.30am on Sunday, with lights out at 12 noon. Watch the Russian GP for £6.99 with NOW TV