The story behind Sebastian Vettel's famous 'finger celebration' has been revealed on this week's edition of the F1 Midweek Report.
The German's trademark right index finger victory salute became synonymous with Red Bull's four-year domination of F1 and was on display once again this season when Vettel, who now drives for Ferrari, claimed his first pole position in two years at the Singapore GP last month. 
Vettel's 'finger celebration' became so unpopular at the height of Red Bull's dominance that it was even suggested he should drop it. "We have had a little bit of a chat as some people for some reason seem to get offended," Vettel said in October 2013. "But I think the most important thing is you are who you are and stick to that."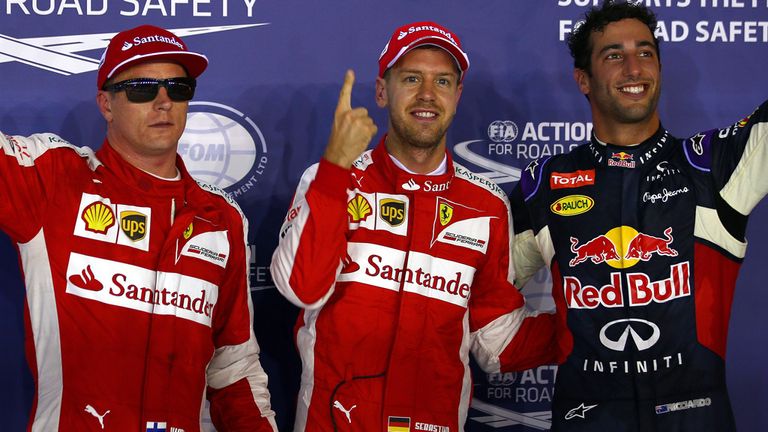 And the personal story behind the victory salute has now been revealed by Trevor Carlin, the team boss for whom Vettel drove in the early stage of his motorsport career in the Formula Renault 3.5 series in 2006-7.
"He was massively fast and in his first season for us he decided to take Eau Rouge flat in a wet race," Carlin told the F1 Midweek Report. "He had a massive accident and while he was trying to catch the accident his front wheel came off, flew over the car and caught the top of his finger - and took the top of his finger off.
"The next day he turned up at the circuit with a big bandage on his finger - and still smiling despite not being able to race. But the top of his finger had broken off and they had to stitch it back on."
So does that explain why Sebastian is so proud to put it on show? Maybe...