Jenson Button bracing himself for what could be McLaren's toughest weekend this season
Honda engine expected to find it hard going at altitude, with Button and Alonso also both taking penalties
By Mike Wise in Mexico City
Last Updated: 02/11/15 11:11am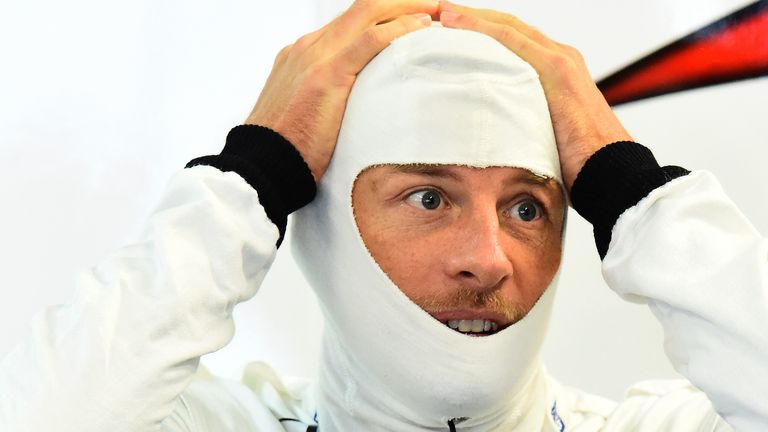 Jenson Button is bracing himself for what could be McLaren-Honda's toughest weekend so far this season at the Mexican GP.
Not only do Button and team-mate Fernando Alonso have more engine penalties to contend with, but Mexico City's altitude also looks set to affect them more than rivals.
At 2,250m above sea level, the Autodromo Hermanos Rodriguez could create reliability problems, because turbochargers will be spinning faster than usual to make up for the lack of engine power caused by thinner air.
However, the compressor on Honda's turbo is particularly small - meaning it would need to work even harder to try and keep up.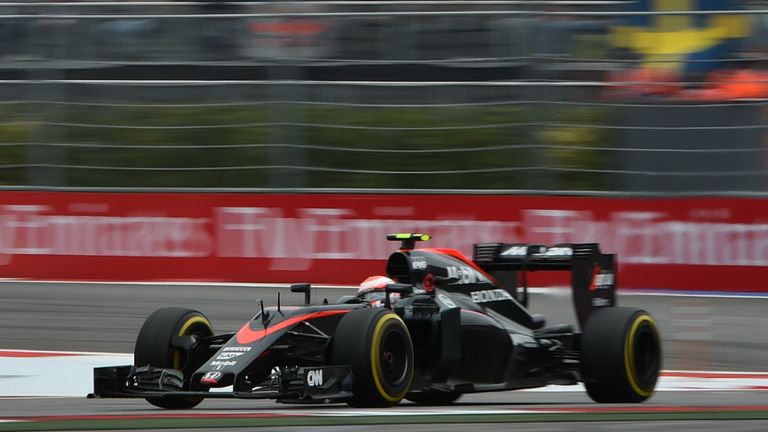 The altitude will also create downforce and drag levels equivalent to those experienced at Monza, even though teams will run more far more wing on their cars.
"The biggest problem for me in the simulator is low grip, because you're running basically Monza downforce here because of the air pressure," Button explained.
"It's really tricky because you'd normally run a lot of downforce here, because there's a lot of low-speed corners.
"For the engines, it's tough as well, with the compressor - and for us it's going to be very difficult this weekend.
"Because of our compressor, it will be the toughest race for us possibly."
Such low expectations probably explain McLaren's decision to take yet more penalties this weekend.
Alonso will use a new engine and gearbox, meaning a 15-place penalty, while Button is guaranteed to start at the back of the grid thanks to the planned use of two new engines plus ancillary parts.
"It's not a great way to start the weekend but it's going to be a very difficult weekend for us anyway, because of the altitude," Button added.
"We don't expect to be competitive here. I don't expect us to be fighting for points."
Button at least managed to score points at the US GP, in what turned out to be his best finish of the season so far after Carlos Sainz's time penalty promoted him to sixth place.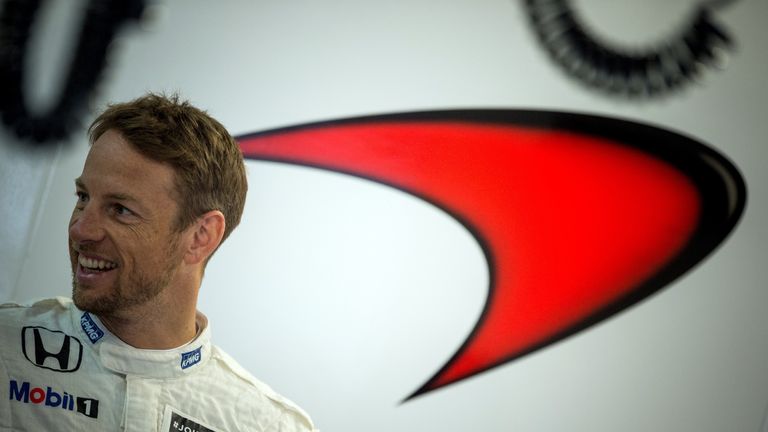 It was an eventful race for the 2009 champion, who fought hard for his points finish while McLaren "did everything right" on strategy.
"We weren't quick enough in Austin [but] with strategy and the changing conditions we were able to make a difference," Button added.
"In the wet and in the dry we weren't quick enough. Still quick enough to have some fun and some battles, I really enjoyed it. It's nice to be in the mix."