'McLaren-Honda is not a charity' says Eric Boullier about Red Bull supply
"There is an issue at Red Bull which was created by Red Bull and not anybody else," Boullier tells reporters; Honda say talks are ongoing
By Pete Gill
Last Updated: 02/11/15 11:06am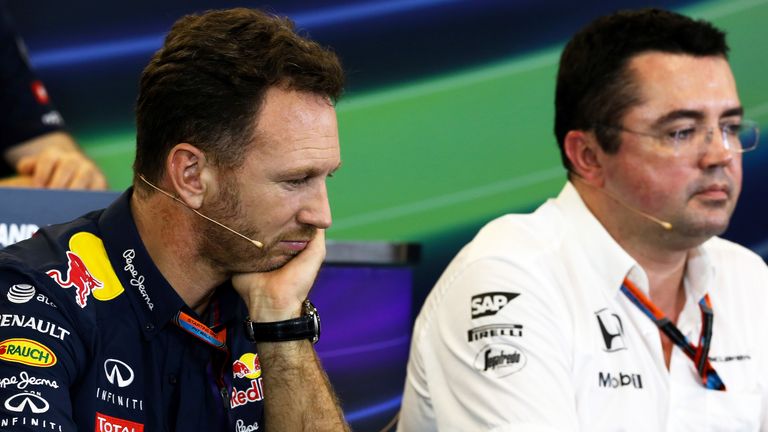 Eric Boullier has indicated that McLaren remain opposed to Honda supplying Red Bull with engines by insisting the team is 'not a charity foundation'.
It's understood that McLaren chief executive Ron Dennis has exercised his power of veto to block Honda accepting Red Bull's request for an engine supply in 2016 after they were rebuffed by Mercedes and Ferrari following the breakdown in their partnership with Renault.
But Honda boss Yasuhisa Arai caught reporters by surprise on Thursday when he revealed "discussions are ongoing", an unexpected disclosure which was interpreted as a sign Honda would prefer to power two teams in 2016 to fast-forward the development of their struggling V6s units.
Boullier, the McLaren team boss, is adamant a bi-lateral decision will be made on the Red Bull proposal, but his withering assessment of the former world champion's current predicament is also likely to be read as a reluctance to bail out McLaren's former foes.
"As partners we have to agree on a strategy," said Boullier. "Clearly there is an issue at Red Bull which was created by Red Bull and not by anybody else. We are not a charity foundation, we are not here to help.
"There are discussions but the position of McLaren-Honda has not been cleared."
Nor has Red Bull's. While official confirmation of their divorce from Renault has not been issued, their only other option for 2016 may be to take a spec-old supply of Ferrari units - or leave the sport completely.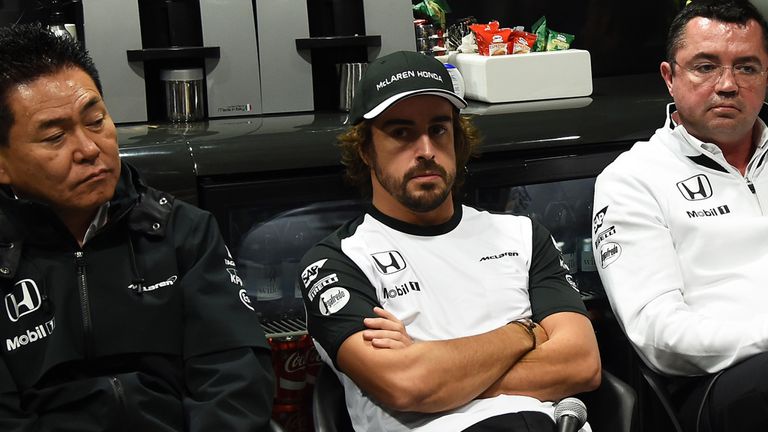 Jenson Button, meanwhile, will start at the back of the grid for the Mexican GP after being hit with what McLaren have counted as 70-place penalty for a litany of various engine-related rule infringements. The Englshman didn't run at all in qualifying due to what Honda described as a 'suspected sensor signal failure'. Team-mate Fernando Alonso will line up 16th after failing to reach the second round of qualifying despite being "a little bit more competitive than we thought we would be."