FIA makes clarifies wind tunnel rules after Mercedes request
Abu Dhabi GP stewards say no teams found to have done anything wrong after Ferrari/Haas concerns, but close up rulebook for future
By James Galloway in Abu Dhabi
Last Updated: 02/12/15 3:39pm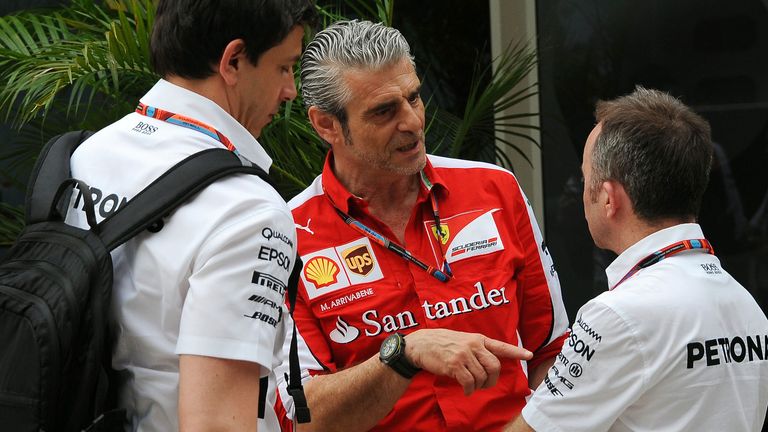 The FIA has made clear that collusion between teams over wind tunnel testing is not allowed, as it issued a series of tightened interpretations after Mercedes' request for clarity on F1's rules.
The world champions wrote to stewards at the season-ending Abu Dhabi GP on Sunday to pose a series of points seeking clarification over what was permitted regards to wind tunnel and CFD testing, along with the sharing of parts.
Concern over Ferrari's relationship with Haas, who are making their debut in F1 next season in technical partnership with the Scuderia, was thought to be behind the move, amid suspicions from rivals that Ferrari may have circumvented the restrictions on wind tunnel usage by gaining benefit from the time Haas spent in their Maranello wind tunnel.
The stewards have now issued their response to Mercedes' questions in a document running to seven pages, ruling that existing teams cannot attempt to get round the wind tunnel rules.
"The purpose of the Aerodynamic Testing Restrictions (ATR) in Appendix 8 of the Sporting Regulations is to place limits on the amount of aerodynamic development each competitor is able to carry out.
"The detailed wording within the Appendix is also intended to ensure that no competitor is able to circumvent the purpose or intention of the restrictions  by, for example, using a third party to carry out aerodynamic development on their behalf."
Mercedes boss Toto Wolff had insisted on Saturday night that by involving the FIA the world champions were "not pointing the finger" at anyone, and the stewards have confirmed that no teams had done anything wrong.
"The Stewards confirm that there is no evidence that competitors have not complied with the requirements of Appendices 6 and 8 as they were interpreted prior to today's date."