Jenson Button says Lewis Hamilton doesn't interact with other drivers
"I don't know him really well and I don't think there are really any drivers that know Lewis that well," says Button
By William Esler
Last Updated: 08/12/15 3:08pm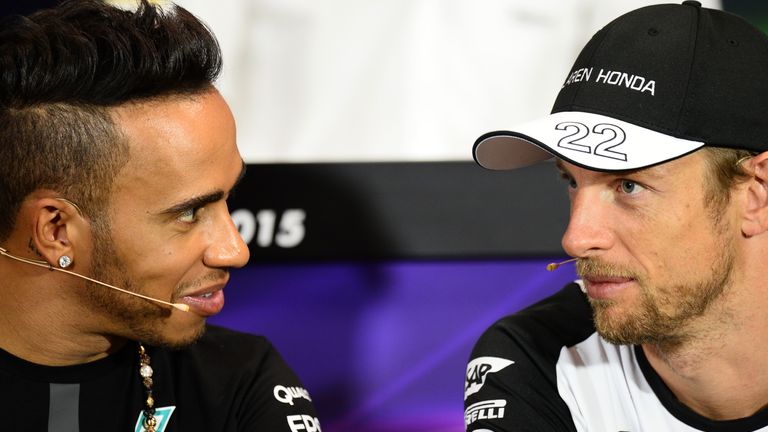 Jenson Button says Lewis Hamilton does not tend to interact with any of the other F1 drivers.
Despite spending three years together as McLaren team-mates, Button admits he "doesn't know him really well".
Hamilton noticeably sat at the front of the lorry for the drivers' parade in Abu Dhabi, away from the other drivers who mingled on the procession in front of the fans.
"In terms of Lewis as a person, I don't know him really well and I don't think there are really any drivers that know Lewis that well," Button told Sky Sports F1.
"He's quite a private person in terms of with us. Every time we talk he is very nice, very friendly, as he should be, we are doing the same thing and we are at the pinnacle of what we love."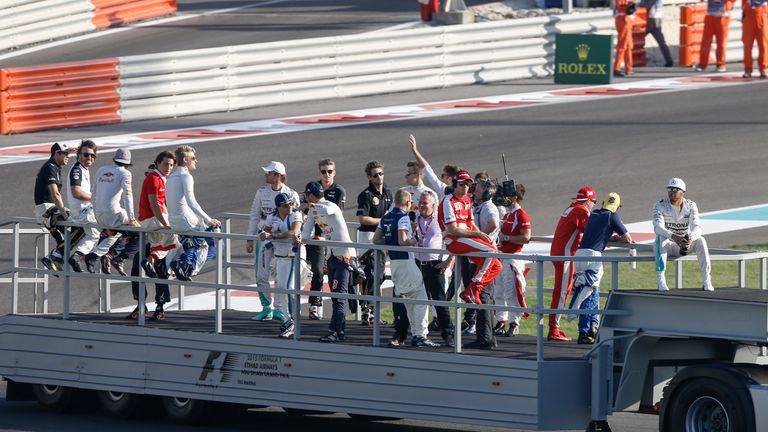 Hamilton's isolation at the Abu Dhabi GP caught the eye of Sky Sports F1's Martin Brundle, and not for the first time this season.
"That truck is full of drivers and once again Lewis is sitting up front by himself," said Brundle.
"He came out early, by himself, he doesn't mix with the other drivers."
Speaking to Sky Sports F1 ahead of the Italian GP Hamilton revealed he did not have too many close relationships in the paddock.
"There is respect between the drivers, but I am here to do a job, I'm not here to play. I'm not here to be all happy and doolally and make too much conversation. I am here to do one thing and win the championship," the Mercedes driver said.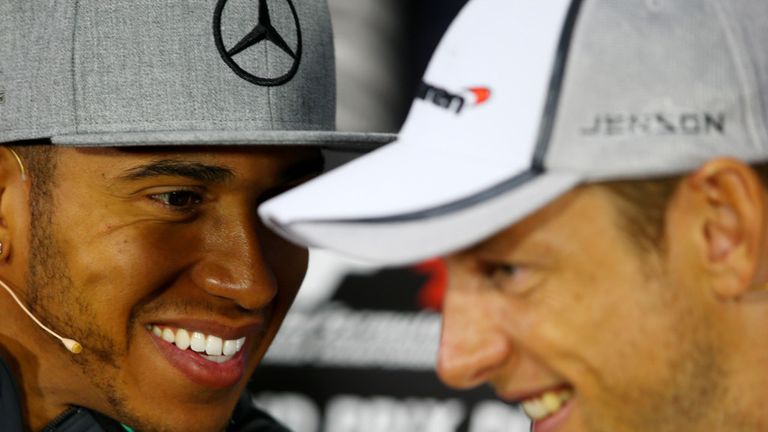 In terms of Lewis as a person, I don't know him really well and I don't think there are really any drivers that know Lewis that well.
Jenson Button
"My best friends, my closest friends. I can count on one hand. I have a lot of associates and colleagues."
Nevertheless, Button feels Hamilton's 2015 campaign in which he won 10 races, only finished off the podium twice and was crowned world champion with three grands prix to spare was the finest of his career.
"This year he's just been untouchable. He's driving the quickest car, but when you look at his consistency this year he has done an unbelievable job," he added.
"That is just confidence in himself, confidence in the team and certain drivers need different things to go quickly and be consistent."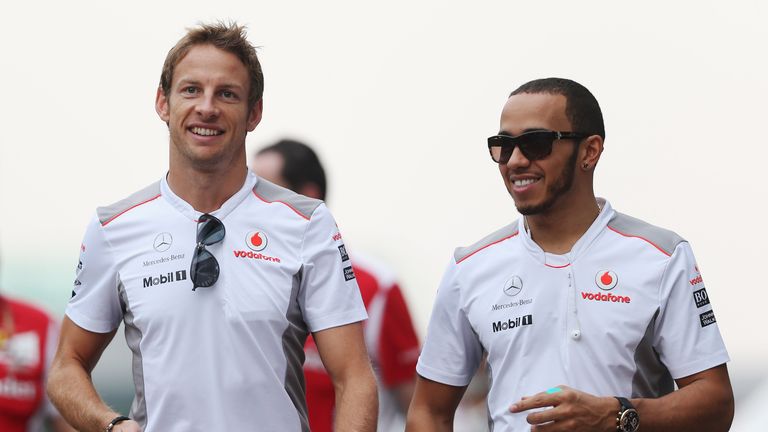 Looking back on their time as team-mates, Button said: "Our years together were interesting because he was still unbelievably quick, but I could beat him in many ways because I was stronger in many ways out of the car and also in the car.
"So it was interesting to watch him over those three years and also see how he has changed since."
Don't miss the F1 Midweek Report Season Review. GP2 champion Stoffel Vandoorne, former Manor president Graeme Lowdon and NBC F1 reporter Will Buxton join Natalie Pinkham to dissect 2015 on Wednesday December 9 at 8:30pm on Sky Sports F1.