Lewis Hamilton and Nico Rosberg warned they could be dropped
Mercedes boss Toto Wolff wary of troubled relationship hurting team; "The difficult relationship of the drivers is one of our weaknesses," says Wolff
By William Esler
Last Updated: 07/12/15 11:48am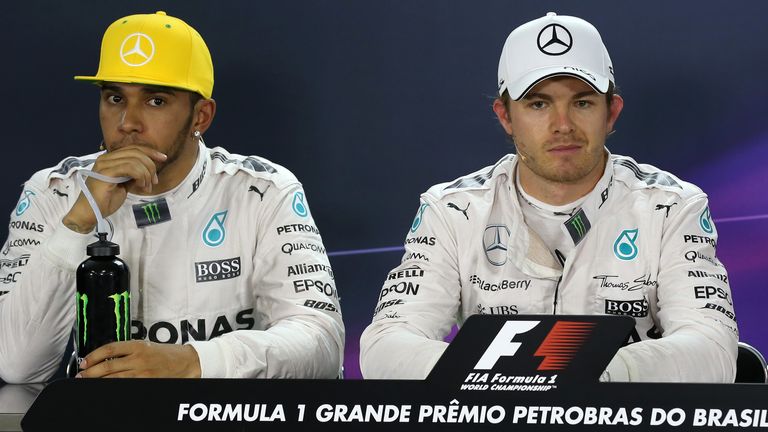 Mercedes boss Toto Wolff has warned tensions between Lewis Hamilton and Nico Rosberg could force the team to change their driver line-up.
The pair's relationship has come under strain as they battled for the world championship in 2014 and 2015, with Austin's cap-gate spat highlighting the antipathy between the former friends.
And Wolff has admitted that if the discord between Hamilton and Rosberg starts to affect Mercedes' results, then he will have to consider making changes.
"We took the decision of having two evenly matched drivers in order to make the team progress faster and better," he told motorsport.com. "It was a very conscious decision three years ago.
"Going forward, we will consider if it is the best set-up for the team. Personality and character within the team is a crucial ingredient for the team success.
"If we feel that it is not aligned with the general consensus, spirit and philosophy within the team, we might consider that when we take a decision, in terms of the driver line-up going forward."
Rosberg's contract expires at the end of next season, while Hamilton signed a new deal earlier this year to keep him at the Silver Arrows until at least 2018.
"There is lots going on behind closed doors," Wolff added. "I feel that the team is stronger than ever. We are having huge unity within the team, but the difficult relationship of the drivers is one of our weaknesses. And that is not good.
"If I were to analyse what are the biggest strengths and the biggest weakness of the team, I would say the biggest strength is the quality and the characters of the personalities within the team.
"The biggest weakness is the dynamic of the relationship between the drivers - and sometimes between the drivers and the team."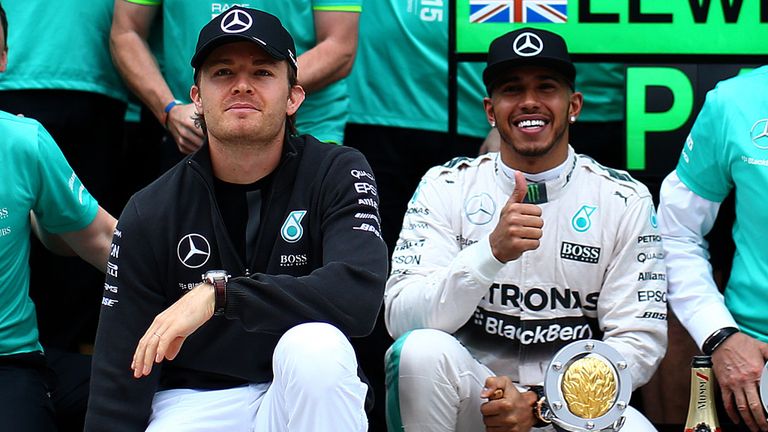 With Mercedes dominating F1 over the previous two seasons, a regular sight on a Sunday afternoon has become an awkward team picture with one driver celebrating and the other struggling to muster a smile.
"We struggle sometimes in winning races on Sunday and having always one [driver] upset," Wolff added.
"And this spills over into the team. It is something that needs to stop."
Don't miss the F1 Midweek Report for analysis of the Abu Dhabi GP and all the latest F1 news. Former BAR boss David Richards and car designer Gary Anderson join Natalie Pinkham on Sky Sports F1 at 8:30pm on Wednesday.