Mercedes and Ferrari 'controlling' F1, says Red Bull's Adrian Newey
Red Bull design chief says "only Mercedes and Ferrari are in a position to win championship titles"
By James Galloway
Last Updated: 22/12/15 7:30am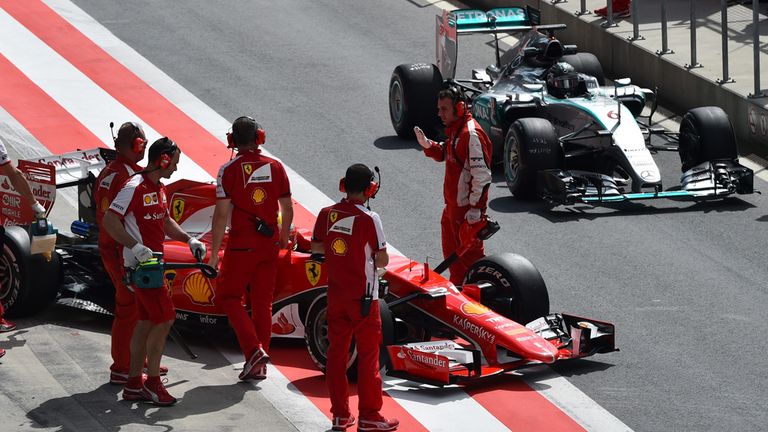 Red Bull's Adrian Newey believes rivals Mercedes and Ferrari are "controlling the sport" through their domination of F1's engine market.
The legendary designer has had his say amid the evolving power battle being played out between the FIA, Bernie Ecclestone and the sport's leading manufacturers.
Attempts to introduce a cap on the cost of customer engines and then an independent 'budget' power unit were blocked by the Ferrari and the F1 Commission respectively, prompting the FIA's World Motor Sport Council to grant its president Jean Todt and Ecclestone a 'mandate' to make decisions and recommendations on the pressing matters in F1 before the end of January.
Newey, Red Bull's chief technical officer, has been critical of the emphasis the current regulations have placed on engine performance and, in comments that are likely to chime with Ecclestone, suggests Mercedes and Ferrari - the sport's two most prominent engine makers - currently hold the balance of power.
"Now the chassis regulations are tight but the engine regulations are very free," he told The Times of India.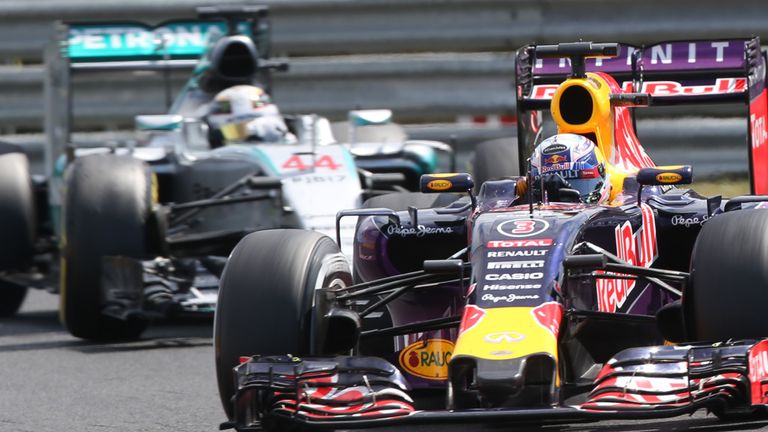 "That's why teams like Mercedes and Ferrari, who build engines, have the advantage. It's for these teams to supply engines to customer teams, and obviously they don't get the same software. Then it gets very difficult for the customer teams.
"Right now, we are in a situation where only Mercedes and Ferrari are in a position to win championship titles. That's the biggest problem in F1, where Mercedes and Ferrari are controlling the sport."
Red Bull found themselves at the centre of the 2015 season's off-track saga as they attempted to switch engine suppliers amid fractions in their relationship with Renault.
But rebuffed by Mercedes and then Ferrari, Red Bull were forced to patch-up their differences with Renault and commit to a realigned 2016 deal which will see new sponsor Tag Heuer take on naming rights to the engine.
Red Bull have backed the move to bring in an independent manufacturer and Newey reckons there are a number of theoretical options open to F1's rule makers.
Asked what could be done to improve the regulations, Newey replied: "The actual physical engine has to be the same, even for customer teams. Not just the engine, but also the petrol and software.
"The second one could be to increase the number of engine manufacturers competing in the championship. At present, only Mercedes, Ferrari, Renault and Honda manufacture engines. The other possibility is that FIA can bring in a standard engine which will be competitive for all teams.
"But the present heavyweights like Ferrari and Mercedes don't want it. So it is a battle."