Women in F1: What next for female drivers at motorsport's top level?
With the newly-retired Susie Wolff launching an initiative to find more female drivers, we look at the 60-year history of women in F1
By James Galloway
Last Updated: 13/01/16 2:00pm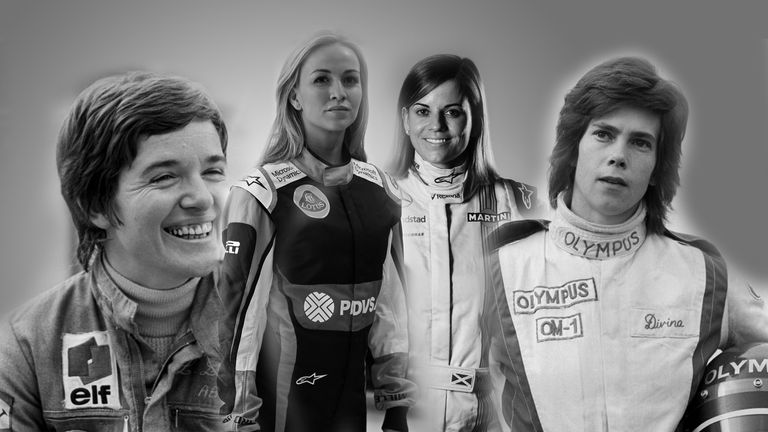 "An amazing lady who dared to be different," tweeted Susie Wolff on Sunday in response to the news that F1 had lost one of its trailblazers when Maria Teresa de Filippis passed away.
It was a message which combined both respect for the past and hope for the future - on Thursday, Wolff will launch an initiative to encourage more women to enter the world of motorsport.
De Filippis, Italy's 'First Lady of F1' who started three grands prix in the late 1950s, was the first of just six women to compete in a grand prix weekend in the sport's 66-year history.
So, with the topic back in the headlines, we take a look back at the story of female racers in F1 so far…
De Filippis the pioneer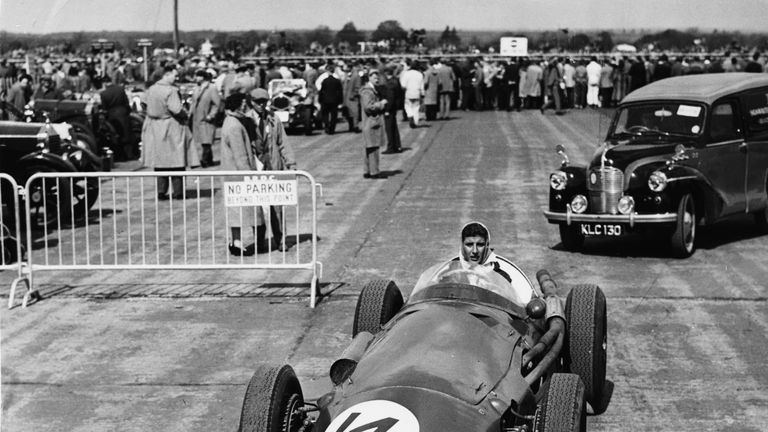 Given there has been plenty of debate in recent years over if and when a female racer will start a grand prix again after a four-decade wait, it could be considered surprising that Formula 1 actually had its first women driver within 10 years of its inception.
The world championship was only starting its ninth season - but in a particularly deadly era - when de Filippis attempted to qualify for the 1958 Monaco GP in a privately-entered Maserati 250F. She failed to do so - although was in esteemed company given future F1 chief Bernie Ecclestone was also among those to miss the cut - but only had to wait another month for her full race bow, at the Belgian GP.
During the period in which Spa-Francorchamps was arguably at its most fearsome, de Filippis qualified 19th and finished 10th - a result which set up two more race appearances later that season in Portugal and at Monza, although she retired with engine problems on each occasion.
Reflecting on her career in an interview with the Red Bulletin many years later, de Filippis admitted: "Of course there was prejudice, along the lines of what's that woman doing here?"
However, having then competed in a number of the most prestigious endurance events - including the Targa Florio and Mille Miglia - Filippis won a rather famous supporter: five-time world champion Juan-Manuel Fangio. "He virtually took me under his wing," she said. "He kept warning me not to take such risks."
De Filippis herself decided the risks of racing were not worth taking any more in 1959 after her friend Jean Behra, the man whose Porsche she had used in her second unsuccessful attempt to qualify for the Monaco GP earlier that year, was killed in a sportscar race in Berlin.
"That, for me, was the most tragic because it was in a race that I should have been taking part in," she told the Observer in 2006.
Lombardi makes her (half) point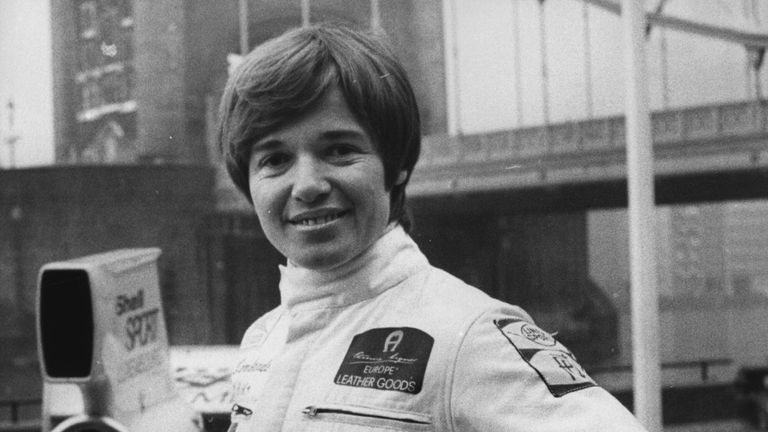 It was another 15 years before a woman was seen in an F1 field again, although the arrival of Italy's Lella Lombardi would itself prove a ground-breaking moment for the sport. 
Although she failed to qualify for the 1974 British GP in a privateer Brabham, Lombardi was a near-full time presence the following year, appearing 11 times for March and once for Williams. 
In what remains the only points-scoring result for a female driver, Lombardi finished sixth at Montjuic Park in the 1975 Spanish GP, although the weekend was overshadowed by the death of four spectators. 
In all, Lombardi started 12 races between 1974 and 1976 before moving into sportscars, where she continued racing until 1986.
Nearly but not quite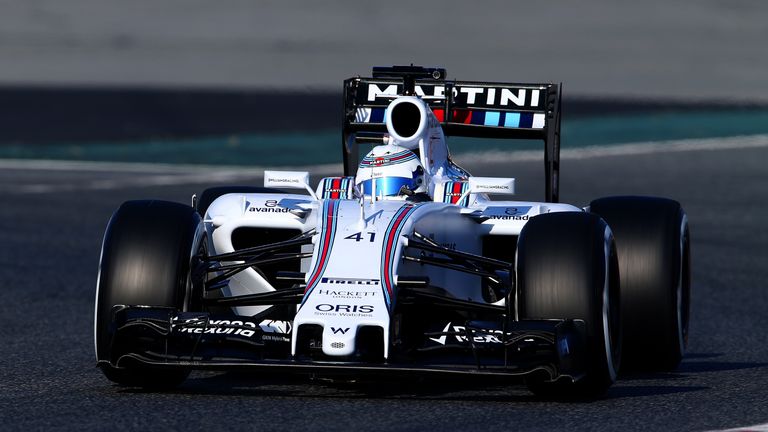 The 1976 Austrian GP - a race which Lombardi finished 12th - remains the last time the men were joined by a woman on the starting grid.
In the two decades which followed Lombardi's F1 career, three female drivers - Britain's Divina Galica, the Olympic Skier turned racer, South Africa's Desire Wilson and, at three GPs in 1992, Italy's Giovanna Amati - all attempted, but failed, to qualify.
After Amati's final attempt for Brabham at the 1992 Brazilian GP, 22 years passed before a female even took to the track in a practice session.
Susie Wolff, the former DTM driver and wife of Mercedes boss Toto, was given her chance by Williams after two years as a development driver. Practice One outings at Silverstone and Hockenheim in 2014 were followed by two more last year, in addition to further test outings, but the Scot then decided that paths to make further progress were not going to materialise.
"In the summer after I had driven the car for the last time I looked at my options for next year and I always said if I couldn't keep progressing - and the next natural progression was to be on the starting grid - then I would call it a day," she told Sky Sports News HQ in November. "It became clear that I wasn't going to get onto that starting grid, so the decision was pretty easy in the end to make."
The future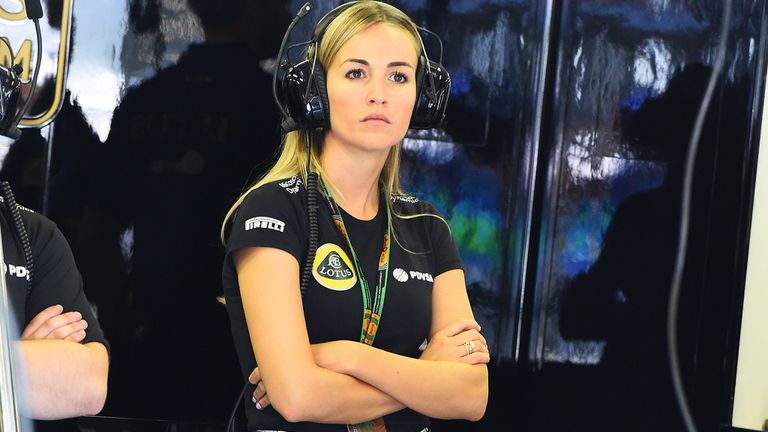 The retirement of Wolff, who had been the sport's most prominent feature driver, creates a potential vacuum in terms of ensuring the progress made in advancing the cases of women in F1 does not fade from view again.
While Carmen Jorda remains a development driver for Lotus, and other women have tested F1 machinery in recent years - including Simona de Silvestro and the late Maria de Villota - Wolff is the only one who has even made it as far as an official test session.
Aware that there remain plenty of barriers to females coming all the way through the ranks, Wolff told Sky Sports: "There are lots of women in Formula 1 actually, just not many on the race track. But there are many fantastic women doing very good work in the paddock, that is just not as visible as what happens on track and sadly there aren't as many on track.
"But the next generation is coming and I will definitely dedicate some time and energy to helping that next generation."
More of her plans will be revealed this week and there is undoubtedly plenty of work to do before there is a successor to Lombardi .
Last year represented the 20th anniversary of the Italian's historic point-scoring exploits, but as de Filippis remarked before her death aged 89 when asked if she wanted to see a woman in F1 again: "Why not? Women can do everything men can."