Engine makers prepare to present proposals on F1 regulations
Manufacturers in broad agreement over measures to reduce engine costs ahead of Friday's FIA deadline; Ecclestone and Todt have until January 31 to present own plans for the future
By James Galloway
Last Updated: 13/01/16 8:25am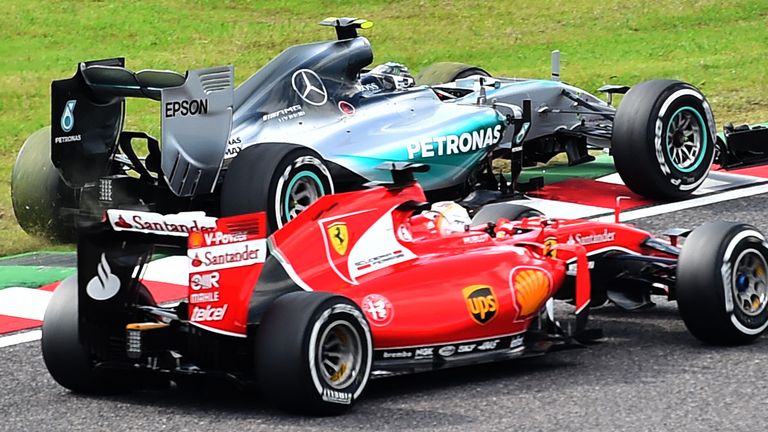 F1's engine makers are determined to stand by the sport's current hybrid technology ahead of Friday's deadline to agree proposals to reduce costs.
Sky Sports understands the four manufacturers - Mercedes, Ferrari, Renault and Honda - are also broadly in agreement on new proposals for F1's engine rules.
In the latest development in the ongoing battle for control of F1's future direction, the quartet were asked before Christmas to address concerns stemming from the introduction of hybrid-power regulations two years ago.
The FIA wants agreement on ways to cut the cost of engines for customer teams as well as proposals to simplify technical rules and make cars louder. 
Changes would be introduced in either 2017 or 2018.
Amid an intensifying battle for power at the heart of the sport, the FIA has also mandated its president, Jean Todt, and F1 supremo Bernie Ecclestone to make recommendations and decisions regarding a number of pressing issues in F1.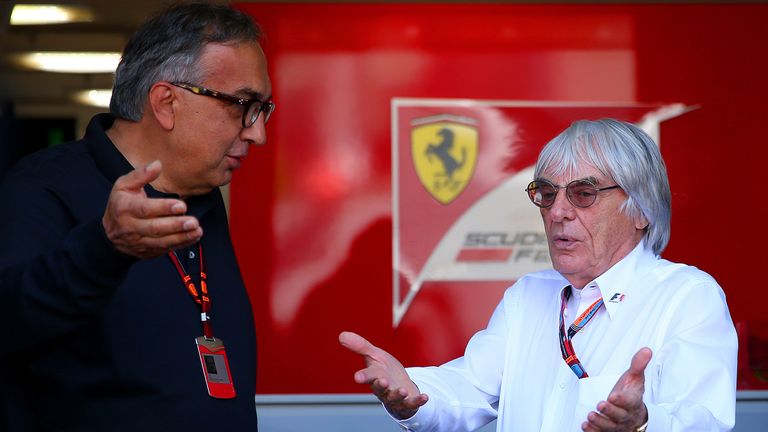 Sky Sports has learnt the manufacturers, together with the FIA, have held constructive talks in recent weeks - although the prospect of a rules 'revolution' being presented on Friday is not on the cards as the carmakers are keen to maintain F1's current road-relevant technology.
With the spectre of plans for an alternative 'budget' engine returning if they cannot agree on cost controls, a reduction in the fees paid by customer teams to around €12m (£9m) is on the table.
The use of fewer engines per season has also been discussed. Drivers were limited to four penalty-free units in 2015, although that allowance will increase to five if the calendar stays at 21 races.
Another idea is the standardisation of some engine parts, although this is understood to preclude areas where there are opportunities for development and the ability to find a competitive advantage.
While the manufacturers have until Friday to present their proposals for change, the FIA World Motor Sport Council in December also initiated a parallel process involving Todt and Ecclestone. They intend to reach their conclusions by January 31.
Although Todt has previously made the case for introducing a maximum price for customer engines - a proposal Ferrari initially vetoed - and therefore could be pacified by the manufacturers' proposals, Ecclestone has been a long-term opponent of F1's hybrid engine formula and is pushing for more fundamental change.
Speaking to Sky Sports News HQ in December, Ecclestone said: "What we are trying to do at the moment is to get regulations for a new engine that is the same for everyone.
"We don't want different engines for different teams if we don't have to, if we have to that is what will happen, but that is what we would rather not happen."
Ferrari president Sergio Marchionne has been the most publicly vociferous of F1's leading team figures amid the mounting tensions and revealed before Christmas that the Scuderia, Mercedes and Renault objected to Ecclestone and Todt being given such a mandate. He warned Ferrari, F1's most successful team, would consider quitting the sport if rules were imposed against their will.
"We go to the track to prove to ourselves and to everyone our ability to manage the power unit. If we begin to undermine this advantage, Ferrari has no intention of racing," Marchionne said.
"I understand very well the difficulties that smaller teams face, but this is something that FOM [Formula One Management] has to solve. It is not something Ferrari has to solve."
Proposals for a cheaper, less technically-advanced engine supplied by an independent manufacturer were blocked by the F1 Commission in November. However, the FIA stressed the idea "will be reassessed after the power unit manufacturers have presented their proposal to the Strategy Group".
The next Strategy Group meeting is on Monday.