F1 testing: Paul Ricard hosts two-day wet-weather tyre test
Ferrari, McLaren and Red Bull in action as Paul Ricard sprinkler system put to use for Pirelli testing; Teams must run 2015 cars
By James Galloway
Last Updated: 25/01/16 12:55pm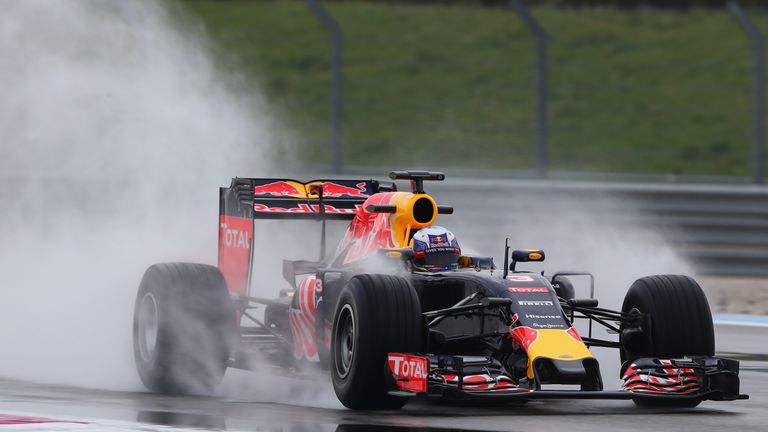 F1 in 2016 has officially begun at the Paul Ricard circuit in France with two days of wet tyre testing featuring Ferrari, Red Bull and McLaren.
Eight weeks after F1 cars were last on track, at Pirelli's dry-weather tyre test in Abu Dhabi, a handful of drivers and teams return to action as preparations ramp up for the new season.
Only three of F1's 11 teams are taking part at Paul Ricard, with Pirelli in control of the two-day programme as the French track's sprinkler system is put to use to trial their 2016 wet-weather prototypes.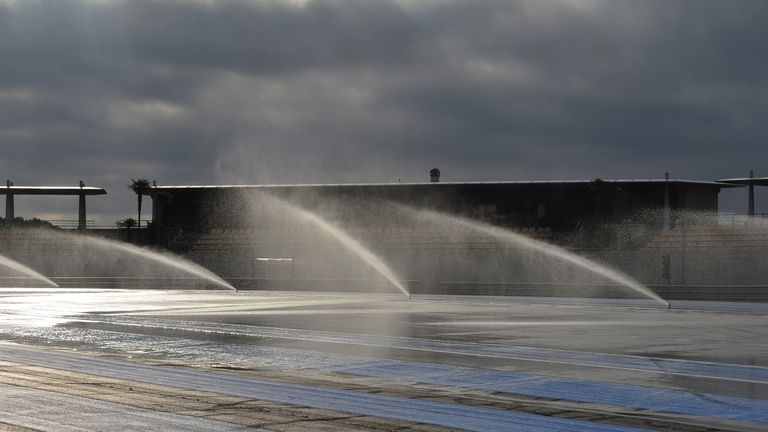 "We're using a 3.5-kilometre lap, with runs of 10 laps from each team. The cars will run 10s apart to maintain consistent condition," tweeted Pirelli.
Teams must run their 2015 cars and not new 2016 parts.
Red Bull and Ferrari are fielding their race drivers, while reserve driver Stoffel Vandoorne is completing both days for McLaren. Daniel Ricciardo wass at the wheel for Red Bull, with Kimi Raikkonen driving for Ferrari as the session commenced.
Paul Ricard wet test line-up
| Team | Day One - Monday | Day Two - Tuesday |
| --- | --- | --- |
| Red Bull | Daniel Ricciardo | Daniil Kvyat |
| McLaren | Stoffel Vandoorne | Stoffel Vandoorne |
| Ferrari | Kimi Raikkonen | Sebastian Vettel |
Ferrari's Sebastian Vettel has already got back behind the wheel since Christmas after completing some laps in the Scuderia's 2014 car for simulator correlation purposes at their Fiorano test track last week.
Although Mercedes are among the teams absent from Paul Ricard, the world champions are understood to be comfortable about missing the running as they concentrate on readying their new 2016 car for the opening pre-season test at Barcelona on February 22. All teams are given access to Pirelli's end-of-test data in any case.
The purpose of the two-day test is for Pirelli to test prototype wet tyres for the forthcoming campaign. The Paul Ricard circuit in Le Castellet, southern France is one of the most technologically advanced in the world and can simulate rainy conditions to specific levels via what the track's website describes as its 'ultra-refined watering system'.
Testing runs from 8am to 4pm UK time on both days.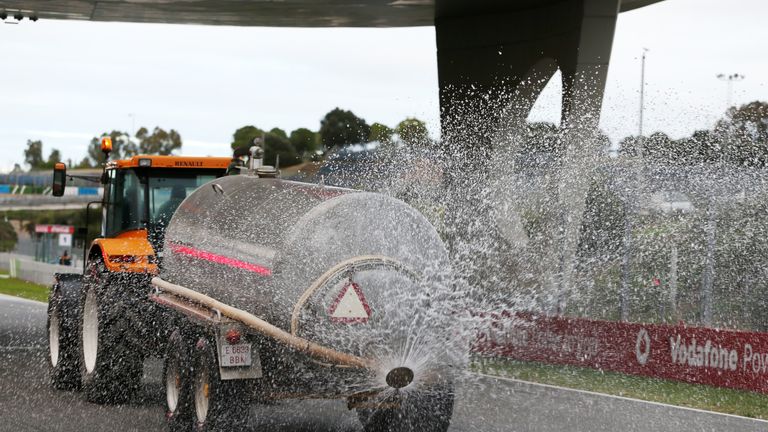 F1 last staged artificial wet running at the Jerez test in 2014, when the track was doused in rather less scientific fashion via a tanker.
Paul Ricard, which staged the French GP on 14 occasions between 1971 and 1990, most recently hosted F1 testing in 2008.
2016 winter testing proper, when the new cars will be introduced, begins at Barcelona's Circuit de Catalunya on February 22.