F1 in 2016 needs to deliver three-way title fight, says Alain Prost
But F1 legend not convinced Ferrari will catch Merc by Melbourne
By James Galloway
Last Updated: 09/02/16 1:56pm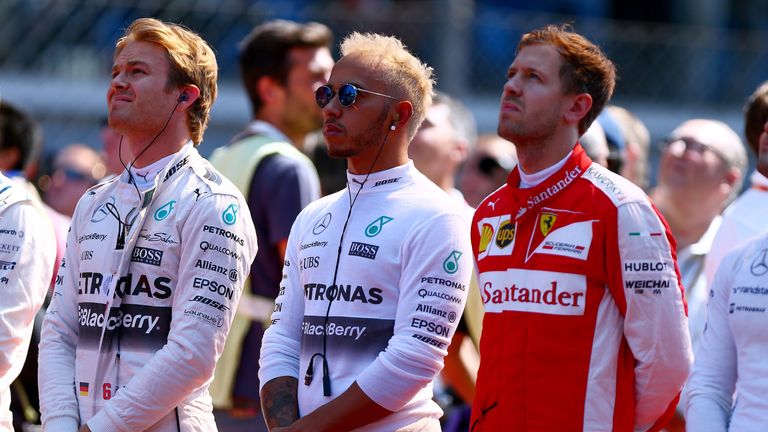 F1 needs a three-way world title fight between Lewis Hamilton, Nico Rosberg and Sebastian Vettel in 2016, according to former champion Alain Prost.
Mercedes have dominated the sport since the inception of hybrid turbocharged engines two years ago, but Ferrari are aiming to challenge the world champions on a more regular basis in the new season.
Sebastian Vettel defeated Mercedes in three races in his first campaign at Ferrari, but the German ultimately finished 103 points adrift of Hamilton, who beat Rosberg to the title for the second successive year.
Prost, who won four world championships between 1985 and 1993, reckons Hamilton will start as the man to beat again, but wants to see a more varied title race.
"Lewis should be the favourite for the championship again, but what would be good for Formula 1 is a big fight between Lewis and Nico and maybe Vettel in the middle," the Frenchman told Sky Sports News HQ.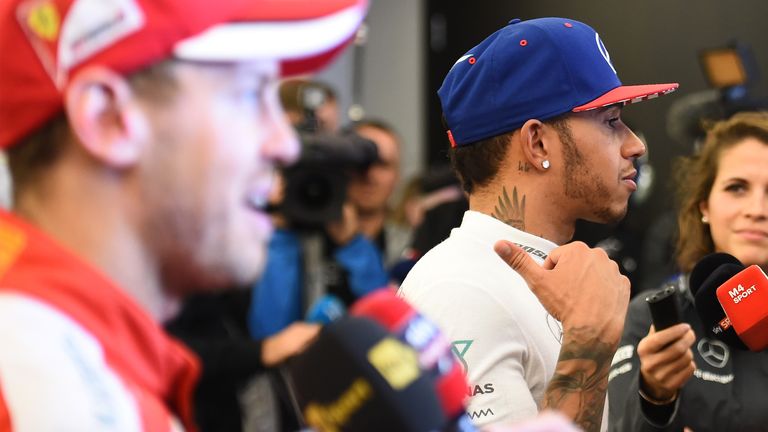 However, the former Ferrari driver is not convinced that his old team will have been able to completely bridge the gap to Mercedes over the winter. The Scuderia finished 20 seconds behind the Mercedes pair at the final race of last season in Abu Dhabi.
"The first race is going to be important to see where the competition is," Prost added. "Has [Ferrari] been able to catch up with Mercedes? I don't think they can do it completely."
Hamilton now stands just one Drivers' Championship short of joining Prost in an exclusive group of drivers who have won four or more titles. Michael Schumacher, Juan-Manuel Fangio and Vettel are the others.
The Briton dominated three quarters of the 2015 campaign, but Mercedes team-mate Rosberg ended the year on a career-best consecutive run of six poles and three wins.
Prost is intrigued to see if that turnaround carries into the new season, although is expecting no let up from the sport's reigning champion.
"The fight between Lewis and Nico is going to be interesting because the end of last year was really amazing with Nico's performance," Prost said.
"But it was quite tight, and I'm sure Lewis will come back very hungry to be champion again."
The first Barcelona test starts on Monday February 22 and the Sky Sports F1 Digital team will be providing live commentary from dawn until dusk on all four days of both Barcelona tests while Sky Sports News HQ will also deliver live updates from trackside.