Conclusions from F1 pre-season testing and lessons from Barcelona
The F1 lap charts from winter testing are notoriously misleading. Oh well, if you don't shoot, you don't score...
By Pete Gill and James Galloway at Barcelona
Last Updated: 05/03/16 10:56am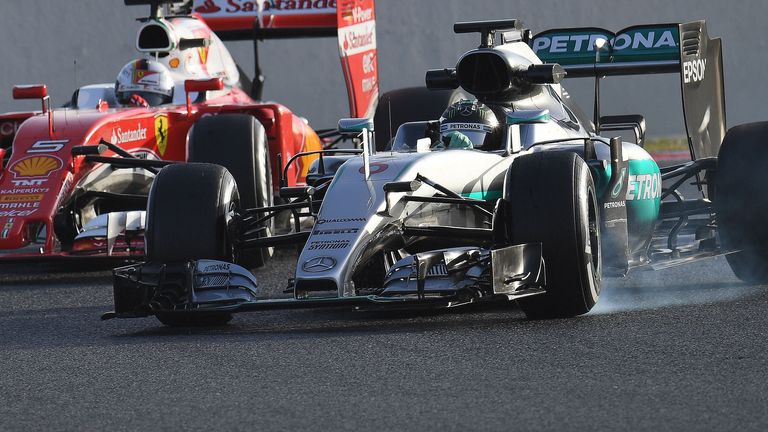 Ferrari quickly out of the blocks but Mercedes play the long game
Four days of testing, three quickest times, Ferrari have made the fastest start in F1's winter 'phoney' war.
"This car is a step forward, so that is positive, and the power unit has improved," said Sebastian Vettel. The timesheet said much the same thing.
But first looks can also be deceiving.
The Scuderia went early in running Pirelli's softest tyres. Mercedes, by contrast, ran almost exclusively on the significantly slower medium compound. The W07 was tested purely for reliability, not pace.
"Lap time-wise, it's not realistic where we are," assured an unruffled Nico Rosberg. "We haven't showed our cards, we're holding back, but the car is quick."
Like Ferrari, Red Bull also ran the new-for-2016 ultrasofts but the RB12's best lap was seven tenths of a second slower than Vettel's 1:22.810 - the quickest time seen at Barcelona so far.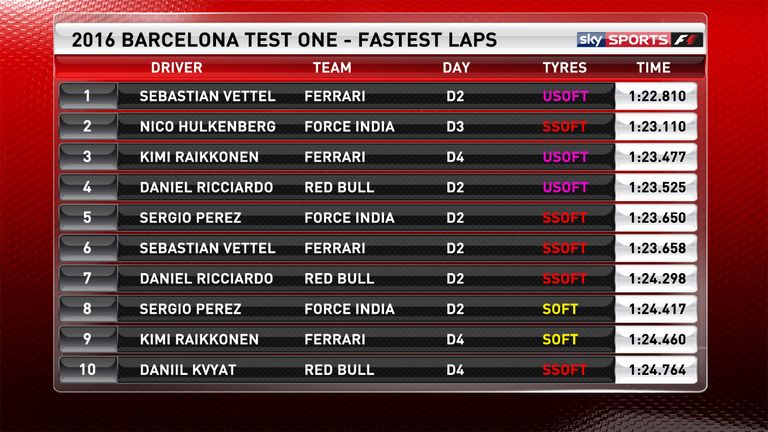 But - and here it gets very interesting - the best lap of the week was, tyre corrected at least, probably Nico Hulkenberg's 1:23.110 on supersoft tyres in the Force India. The VJM09 looks a very handy car but it would take a giant leap of faith to suggest it is quicker than either the new Ferrari or Mercedes. Plainly, it isn't.
As with 2015's early running, Mercedes certainly haven't shown their hand. But a a glimpse into their true performance can be gleamed from their fastest lap on medium tyres - Rosberg's 1:24.867 on Day Two. Ferrari's best lap on the mediums, set shortly afterwards, was just a tenth slower, but the caveat is that Mercedes were running on a much longer stint.
The title favourites seem to have retained their edge, Barcelona test two should reveal by how much.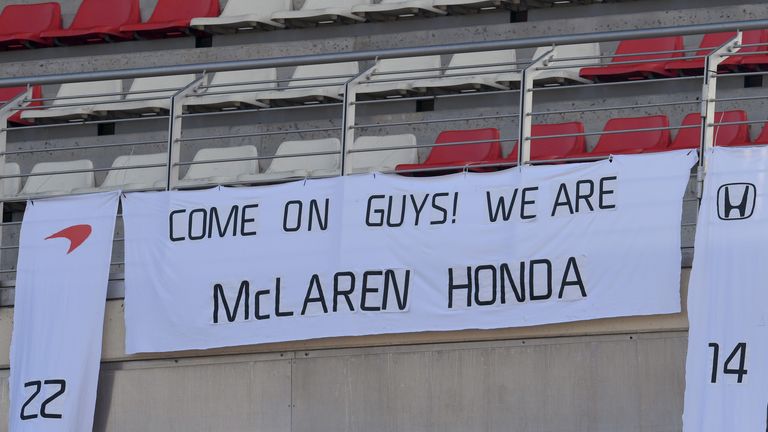 No room for error from Honda and McLaren next week
The same old story at McLaren-Honda? Maybe, maybe not. Again, so much now depends on next week's test. But Test One was an extremely disappointing week for the fallen superpowers and its dismal premature conclusion has all-but muted hopes of a rapid winter breakthrough. 
Already important - ahead of the longest season in history, the eight days of testing this year represent the shortest ever pre-season - next week's meeting has now become all-important to the team. "We should have a better idea about the competitive order next week," noted Eric Boullier. "There will also be upgrades from Honda towards what should be towards the definitive 2016 homologation." No pressure then. 
The best are determined to get better
Whether or not Mercedes stick with the S-duct, it's their determination to keep on innovating which should trouble their rivals the most.
"The big picture is that the world champions are only getting stronger and stronger," observed Sky F1's Ted Kravitz. "While we see a fresh start from Ferrari, here are Mercedes, already the quickest, putting something brand new on their car every day." 
And listen to this remark from Rosberg as he explained why F1's leading team is still experimenting:
"We need to invent stuff to stay ahead because everyone else is going to be able to copy us so to be better we need to keep on inventing and stay one step ahead. "
F1 in a nutshell.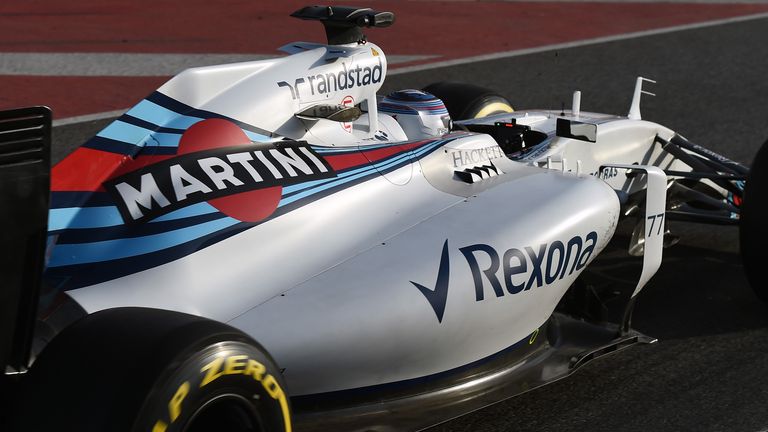 Williams prefer life in the shadows
A glance at this week's timesheets would seemingly indicate Force India are set to usurp Williams as the best of the rest behind Ferrari and Mercedes.
But there are two salient caveats to consider.
First, Force India have a reputation for low-fuel running and, although he had already gone quickest on the medium and soft tyres, Hulkenberg's Day Three table-topping time was set on supersofts. "We've probably tested our package's capabilities a bit more than the opposition," Hulkenberg later told Sky Sports.
Second, Williams prefer to fly under the radar and their running was almost entirely conducted on the mediums. "I've no idea where we are compared to the others," admitted Valtteri Bottas. But the Finn also added that "the initial feeling is positive" while team-mate Felipe Massa reported "more grip and more downforce" from the FW38.
Don't count them out yet - even if it feels like the gap to Mercedes and Ferrari has grown rather than shrunk over the winter.
There really isn't anyone else in F1 like Lewis Hamilton
Because who else would arrive in the paddock like this?
Hamilton: Friction with rival Rosberg is real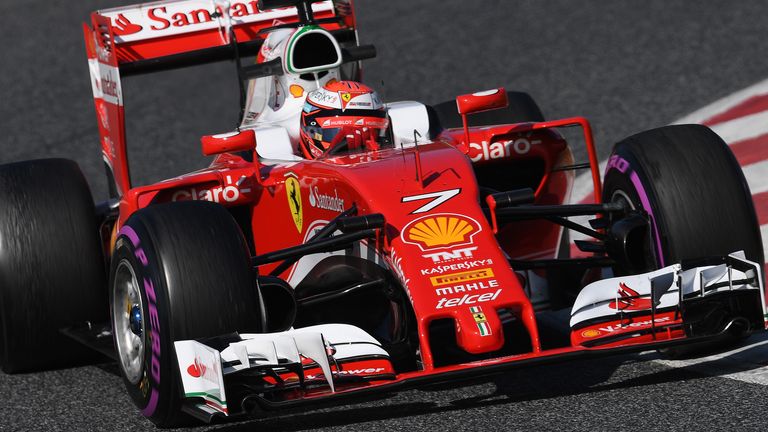 New Pirelli is ultra-soft and ultra-fast
The new ultrasoft tyre compound is eight-tenths of a second faster than the next step in the Pirelli range. How do we know? Because that was the lap time gained by both Vettel (from 1:23.658 to 1:22.810) and Daniel Ricciardo (from 1:24.298 to 1:23.525) during a manic 15-minute spell before lunch on Day Two.
The delta may exceed Pirelli's intention - the difference between the next steps, the supersoft from softs, tends to be around half a second. But the variation could make qualifying very interesting in 2016, with or without the proposed revamp.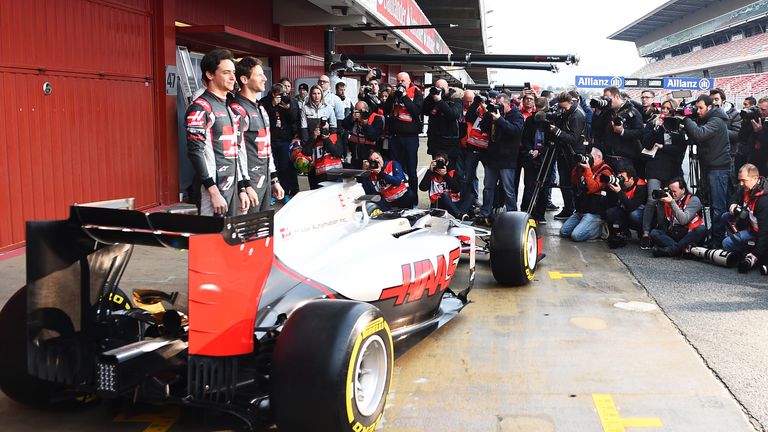 Haas have to be taken seriously
Remember how the F1 teams couldn't even manage 100 laps between them on the first day of F1's new turbo era at Jerez two years ago? Or how McLaren, newly realigned to Honda, stuttered to just 79 laps in the first test last February?
After just three days this week, Haas, the first American team to join F1 in 30 years, already had 200 laps on the board. Another 89 followed on the final day. It's a lap count which instantly demanded respect and amounts to the best start for a new team in pre-season testing since Toyota - who, legend has it, had spent the previous year pounding out lap after lap - joined the sport in 2002.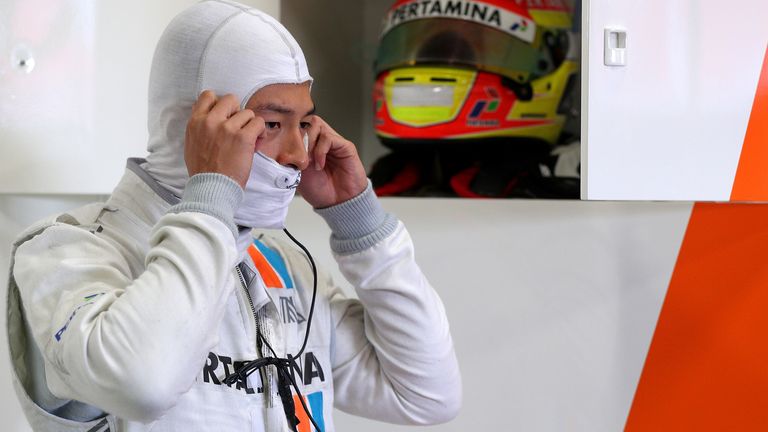 Not quite to the F1 Manor born yet
On a week of astonishing reliability, it wasn't only the cars who stood up to the test. There were just two driver-triggered red flags over the 32 hours of running - and both were caused by Manor's rookie driver Rio Haryanto spinning off. Not the most auspicious start to his F1 career, then - dare we mention that he was also three seconds slower than team-mate Pascal Wehrlein?
The first race of the 2016 F1 season, the Australian GP, is exclusively live on Sky Sports F1. The race in Melbourne starts at 5am on Sunday March 20.