Lewis Hamilton convinced of Monaco pole before reliability woe
World champion to start third; Lewis certain he would have claimed pole but for fuel-pump issue; Mercedes reveal problem also affected Nico Rosberg's car; Race live at 1pm on Sky F1
By Pete Gill in Monaco
Last Updated: 31/05/16 11:37am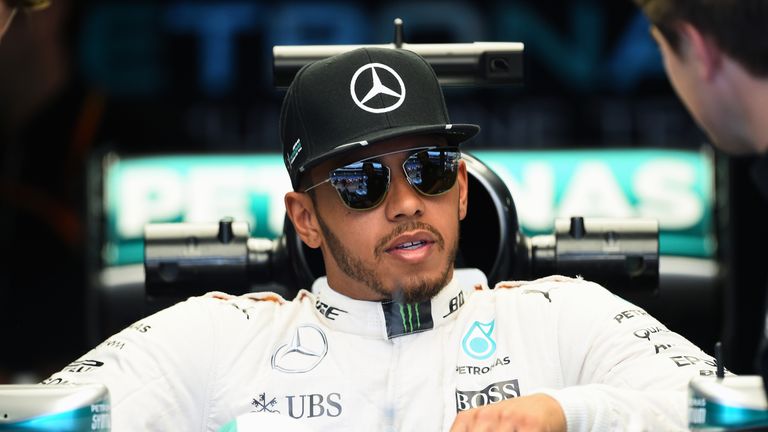 A forlorn Lewis Hamilton says reliability issues on his Mercedes car are "becoming the norm" after another engine malfunction cost him what he believes was a certain pole position during qualifying for the Monaco GP.
Having been hit by engine failures in qualifying in both Russia and China, Hamilton's car broke down at the end of the pitlane as he set out for the start of Q3 in Monaco - recognised as being the most important qualy hour of the year.
"I'm just trying to keep myself together," said Hamilton after qualifying behind Daniel Ricciardo and Nico Rosberg.
"We're getting further and further into the championship and having more and more problems. This is becoming a norm for me."
It was a line a dejected-looking world champion repeated an hour later in his press briefing before stating he was convinced the issue had cost him pole. "Absolutely. It would have been close, but l definitely think so," Hamilton told reporters.
Although Hamilton was able to return to the track before the end of qualifying, he had to complete four laps before finally being able to complete a single flying effort.
"I did an out lap and then when l started to push I hit traffic because everyone was coming out for their second run," he said. "I wanted to push but my engineer told me l had to drive around because l would have been out of sync on that lap. So l had to wait until l was on the same lap as everyone else and the tyres had gone away by then."
Mercedes have cited a fuel-pump issue as the cause of Hamilton's breakdown, with the car of Nico Rosberg also affected, delaying the world championship leader's appearance at the start of Q3.
"We are pushing the limits on the car and on the engine, but we have to sort it out," said team boss Toto Wolff. "It is starting to get a bit frustrating."
When is the Monaco GP and how you can watch it
Hamilton's frustration was particularly plain with the world champion's unhappiness loudly broadcast by his despondent body language.
"Lewis wears his heart on his sleeve," responded Wolff. "When he has a bad day, you can see it. That's fair enough, it's his character.
"He has bounced back really well since Barcelona but we are all upset that we keep having these gremlins. And we want him to be authentic."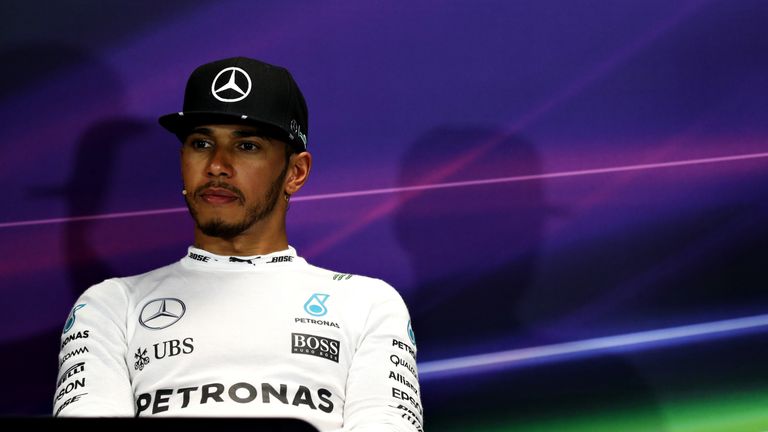 In contrast to the two Mercedes cars of Hamilton and Rosberg, pole-sitter Ricciardo will start the race on supersoft tyres after adopting a different tyre strategy during qualifying. But locked into a mood of despondency immediately after qualifying, Hamilton couldn't supply any reason to believe that Red Bull's alternative approach would offer him an advantage.
"It won't make much difference because it will still be a one-stop. All Daniel has to do is keep as wide as possible and keep us behind. They [the supersofts] should go longer than the tyres we are on [the ultrasofts]."
Ricciardo on pole in Monte Carlo ahead of Mercedes
Mercedes are at least confident that their fuel-pump problem won't reoccur during the race - for which rain is forecast.
"The race should be completely different," said Wolff. "It is something that is related to putting the car back after a short lap and putting the hot car back into the garage."
Nor, despite his pessimism and Monaco's notorious reputation for restricting overtaking, does history rule out Hamilton. While nine of the last eleven races have been won from pole position, Hamilton has been the exception to the norm in both instances - losing out a year ago due to a botched strategy and, on the positive side, winning in 2008 from third on the grid, his starting berth this Sunday.
Sunday morning update: The forecast rain has arrived in Monaco with light showers falling across the Principality.