Daniel Ricciardo unsure if Sebastian Vettel would block rematch
Aussie not convinced ex-team-mate wouldn't block any switch to Ferrari, but "if he could get a chance to clear his record I think he would accept it"; Ricciardo staying at Red Bull until at least 2018
Last Updated: 04/07/16 1:10pm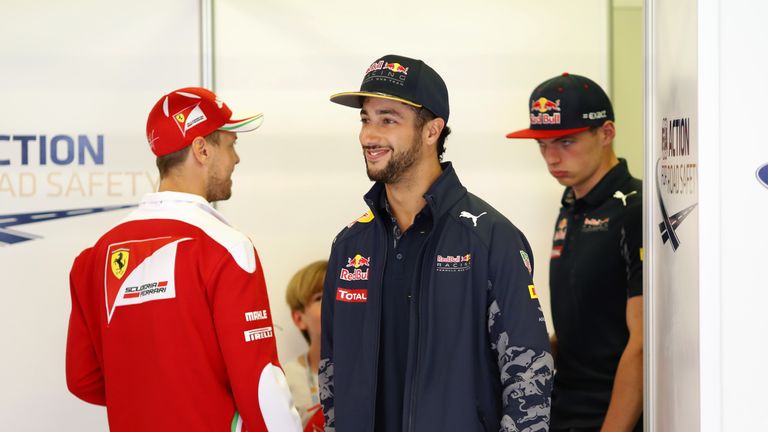 Daniel Ricciardo has admitted he is not confident Sebastian Vettel would not have vetoed the Australian becoming his team-mate again at Ferrari.
The Australian emphatically beat Vettel during their single year together at Red Bull - an outcome which many in the paddock believe was a factor in the German's decision to leave the team for Ferrari two years ago.
So does Ricciardo also suspect that Vettel would use a veto to stop him replacing Kimi Raikkonen?
"'Yeah maybe!" Ricciardo told the Daily Mail.
However, the Red Bull driver then added: "But one quote that came out which was more accurate was that it's like in a fighter's record.
"If they lose to someone they always want to get that chance again if they believe they can clear the record. I know Seb, I know he's confident about himself, very driven so if he could get a chance to clear his record I think he would accept it."
The possibility of Vettel vetoing Ricciardo's transfer has in any case become academic after Red Bull exercised their option on Ricciardo's services for a further two years - as reported two weeks ago by Sky Sports.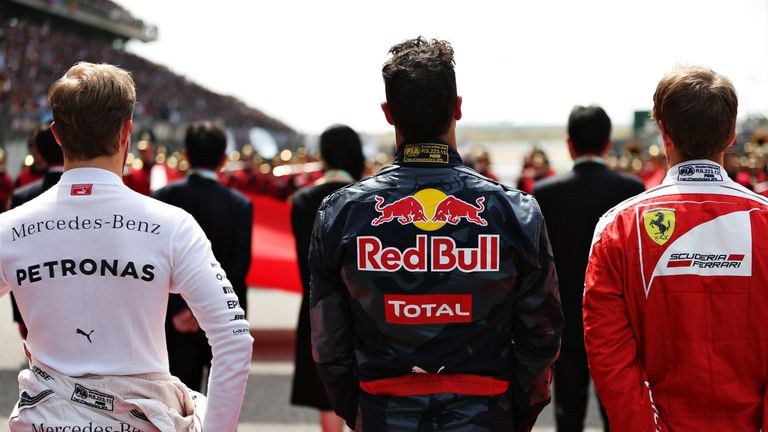 Speaking ahead of the Austrian GP, Ricciardo confirmed he would be staying on with the team.
"The only reason I would look elsewhere would be to fight for a world title," he said. "It's not appealing to jump ship for something that isn't better. The red stuff's hit the headlines which I didn't expect because I didn't think I drove it.
"I was very honest when I got asked if I'd had contact [with Ferrari] and I said I honestly haven't so it's all just been through the media. The conversations never took place.
"I am with Red Bull for a couple of years beyond this one but even if I wasn't I would only be interested if... Mercedes would be the only one who could say 'look we're definitely fighting for a world title'."