F1 in 2017: Carlos Sainz to stay on at Toro Rosso after contract extension
But Sainz's team-mate for next season not yet confirmed
By Pete Gill
Last Updated: 04/07/16 1:11pm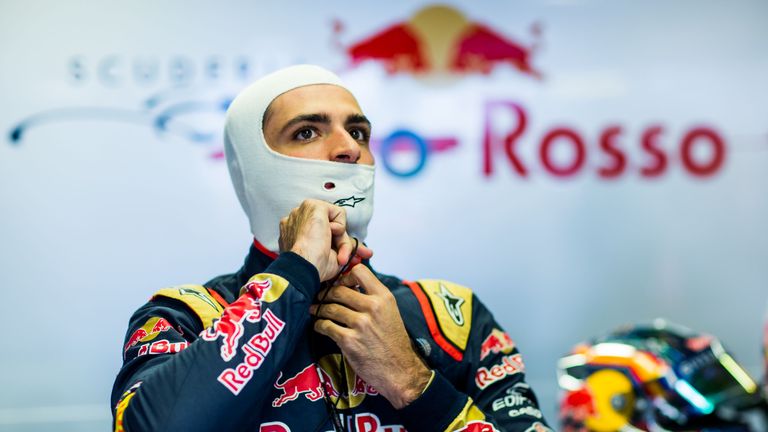 Carlos Sainz will continue as a Toro Rosso driver in 2017 after his deal was extended for a third season with the team.
"Red Bull has taken up the option on the Spaniard's contract for next year," confirmed Toro Rosso ahead of this weekend's Austrian GP, the home race of both Red Bull and their junior outfit.
However, the team haven't confirmed the identity of their second driver for next season. Sainz is currently partnered by Daniil Kvyat after Red Bull demoted him in favour of Max Verstappen in May.
France's Pierre Gasly is first in line should Toro Rosso not retain Kvyat, but the 20-year-old has admitted he must win this year's GP2 championship to stand any chance of promotion. 
Sainz actually out-qualified Verstappen during their year together when the pair debuted in F1 in 2015 and has subsequently consistently out-performed Kvyat to such impressive effect that he was even touted as a possible replacement for Kimi Raikkonen if the Scuderia elect to drop the Finn.
'Very happy to be signed by @ToroRossoSpy for next year! But is time to focus in 2016 season as there is still a lot of unfinished business', tweeted the Spaniard.
In a statement, team boss Franz Tost added: "We are very happy that Carlos continues with us, because he has shown a very good performance since he is with Scuderia Toro Rosso and I am convinced that he will be very competitive and strong in 2017 as well. I am very much looking forward to next season as I am sure that Carlos will bring home very good results".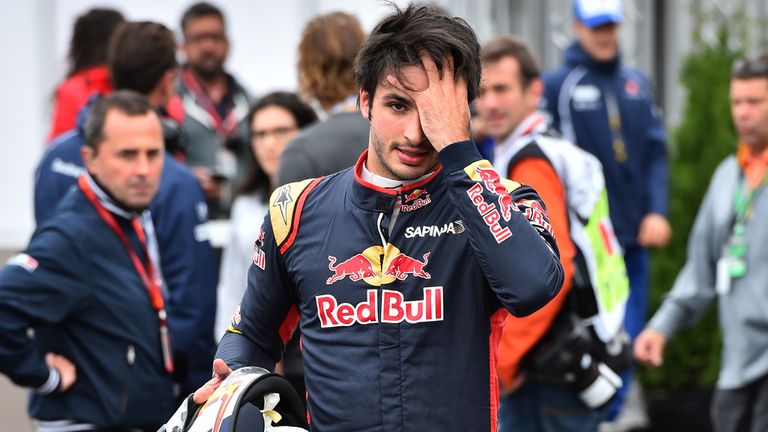 From the archives: What next for the ever-improving Carlos Sainz?
Following in the footsteps of Sebastian Vettel, who drove for Toro Rosso in 2007 and 2008, Daniel Ricciardo as well as Kvyat and Verstappen have all graduated from the Toro Rosso ranks to a full race seat with Red Bull.
However, with Verstappen and Ricciardo locked down to long-term deals, that particular well-trodden path currently appears blocked for Sainz until 2018 at the earliest.
But speaking to Sky Sports at the Canadian GP, the 22-year-old remained adamant he wanted to stay part of the Red Bull 'family' and win a world championship in their colours.
"Many people talk about Mercedes and Ferrari but my first world championship - I would like it to be with Red Bull because they've given me so much," he said.
"If I had to choose now where I would win my first world championship, no question it would be with Red Bull and hopefully that will happen soon."
Sainz will become just the second driver after Sebastien Buemi to race for three seasons at Toro Rosso.