Lewis Hamilton won't focus on Nico Rosberg progress in Austrian GP
"I want the best start on the grid. I don't care about anyone else, I'll just do my job," insists polesitter Hamilton as he starts four places ahead of title leader
By James Galloway in Austria
Last Updated: 04/07/16 1:01pm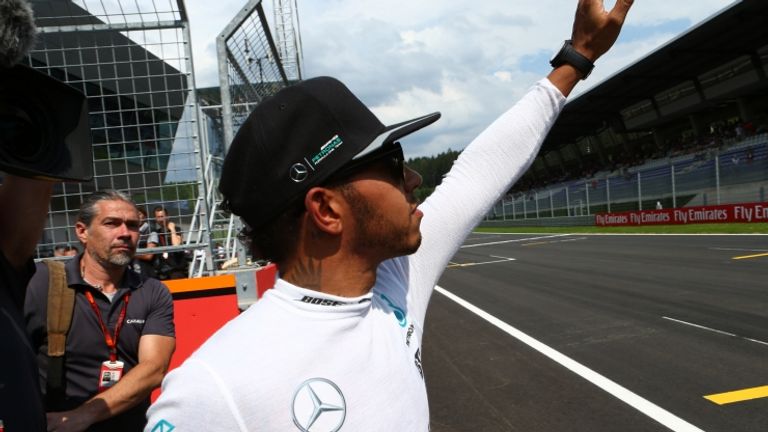 Lewis Hamilton says his only focus is on winning Sunday's Austrian GP, rather than how team-mate Nico Rosberg's race is progressing from sixth.
The world champion starts from pole for the fifth time in nine races this year after overcoming problems on Friday to beat his championship-leading team-mate in the drying conditions of qualifying by half a second.
Having taken a grid penalty for a gearbox change, Rosberg has dropped down to sixth on the grid, while Ferrari's Sebastian Vettel starts only ninth. Rosberg leads the championship by 24 points from Hamilton, with Vettel a further 21 adrift.
But despite his two title rivals facing challenging races, Hamilton is keeping his sights trained on his afternoon - and the race start in particular, after a series of bad getaways from pole.
"I'm not really thinking about that [his rivals], I'm just trying to think about my job," he said.
"[Having] the best start because I've had some c*** starts. I want the best start on the grid. I don't care about anyone else, I'll just do my job. What will be will be - whether they progress or fall further back, the most important thing is I do my job.
"There's no point wishing or hoping someone else does something else, because I want to win. All my energy and 100 per cent of my thought processes are on that."
Up until Rosberg's suspension failed in final practice and triggered a gearbox change penalty, Hamilton had borne the brunt of Mercedes' technical problems this season having twice had qualifying sessions wrecked by engine unreliability.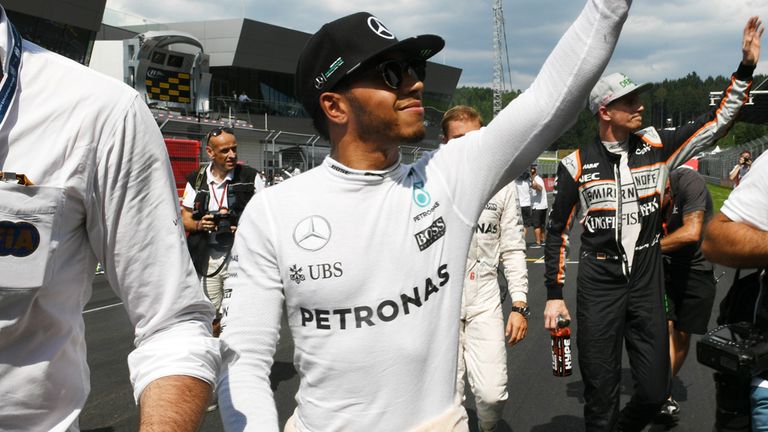 However, the world champion insisted he took no satisfaction from the fact it was now his team-mate who had hit trouble.
"It's not nice, I want the team to be up there," said Hamilton. "There's an opportunity, however, which I will try to take."