Kimi Raikkonen stays in 2017 but are Ferrari waiting for Lewis Hamilton?
Scuderia not persuaded by claims of Grosjean, Bottas and Perez; Could Marchionne be holding out for Mercedes' world champion?
By Pete Gill at Silverstone
Last Updated: 13/07/16 3:45pm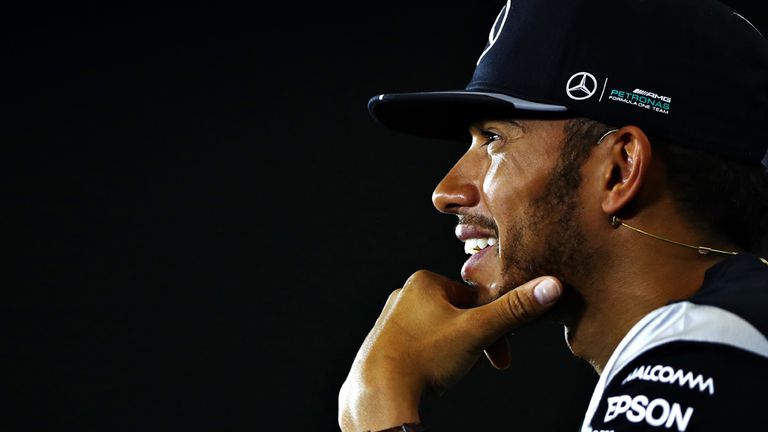 Ferrari may have re-signed Kimi Raikkonen for 2017 as part of a long-term strategic plan to keep their options open if Lewis Hamilton becomes available, Sky Sports has been told.
After deciding to overlook Sergio Perez, Valtteri Bottas and Romain Grosjean as potential replacements for Raikkonen, the Scuderia announced ahead of the British GP they have extended the 36-year-old's deal until the end of the 2017 season.
Ferrari retain Raikkonen for the 2017 season
But while Raikkonen's extension effectively locks down a large chunk of the driver market, with Perez, Bottas and Grosjean now set to remain at Force India, Williams, and Haas respectively for at least another year, one explanation for Ferrari's surprise announcement is the suggestion the Scuderia have concluded their best long-term play is a waiting game.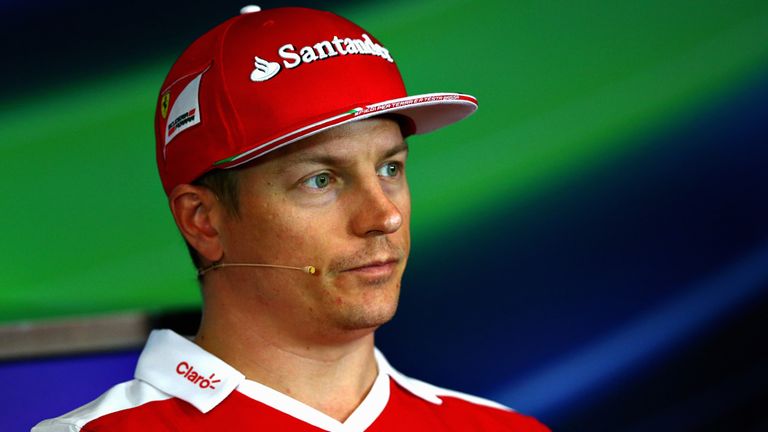 "The inside line from our colleagues in Italy, who know everything there is to know about Ferrari, is that essentially yet again there wasn't much choice to be had," reported Sky Sports F1's Ted Kravitz from Silverstone.
"They have had a little more visibility of Romain Grosjean and his qualities, given that he drives for Ferrari 'b-team' Haas, and from what they've seen there is nothing to prove that he is better in an all-round sense than Raikkonen.
"The same goes for Esteban Gutierrez. The only question mark was Sergio Perez and Ferrari have come to the conclusion that, for whatever reason, he is not the driver for them. 
When is the British GP on Sky Sports?
"Raikkonen's harmony with Sebastian Vettel also obviously plays a big part in this. But there is another tantalising detail in all of this I've learnt about. The only person Ferrari president Sergio Marchionne thinks is worth a big purchase, and upsetting the apple cart for, is Lewis Hamilton. It's believed Marchionne thinks Hamilton is the only driver currently out there who is as quick, if not quicker, than Sebastian Vettel.
"Marchionne knows he probably cannot get him in the medium term as the Englishman is contracted to Mercedes until the end of 2018 but he also knows that, given the current climate at Mercedes, anything is possible.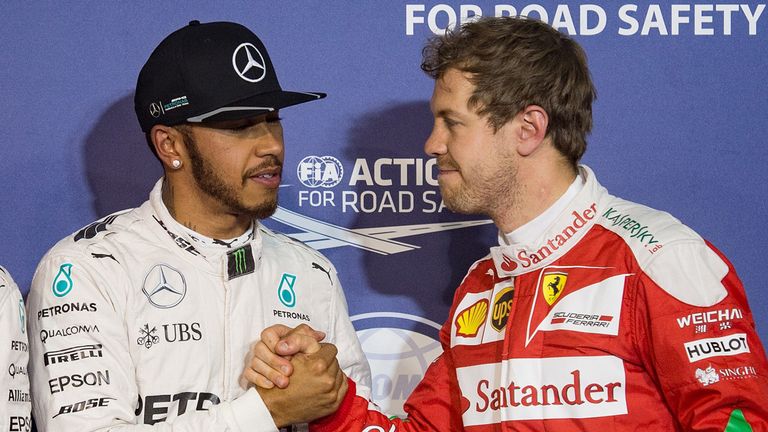 "Another option might be Carlos Sainz, but a young driver who has yet to score his first podium in F1 isn't really the way Ferrari appoint their drivers - he isn't really a Ferrari driver yet."
Hamilton wants his future at Mercedes
There are no guarantees Hamilton will be available for hire for the 2018 season. The reigning world champion recently insisted he sees his future at Mercedes and signed a contract extension twelve months ago which was announced as running until the conclusion of 2018. There are, however, likely to be opt-out caveats in the deal. 
As Sky Sports reported at the time: "Hamilton's new deal is unlikely to be his last in F1. Assuming it runs to its full three years, he will be 33 years of age when it expires, the same age as Alonso when the Spaniard re-signed for McLaren six months ago. Ferrari, who Hamilton supported as a boy, have made no secret of their admiration of his talent, while the Englishman has himself refused to rule out making a return to McLaren before the end of his career."
The prospect of Hamilton partnering Vettel as a four-time world champion pitched against another four-time world champion may not be as unlikely as it first appears.