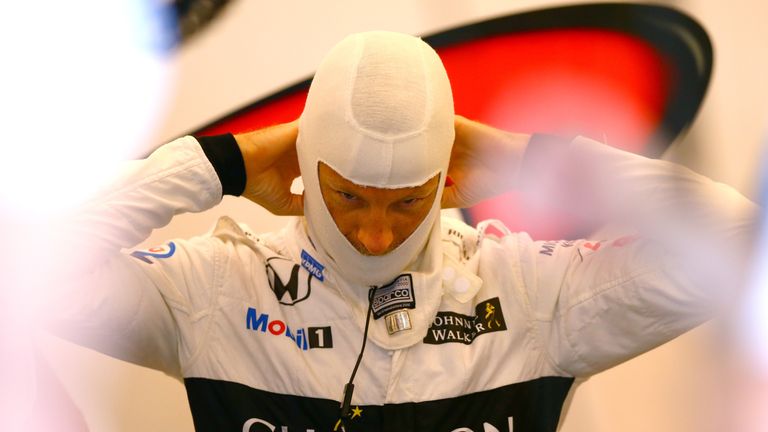 McLaren driver Jenson Button says he is fit to race at the German GP after suffering an eye problem during Friday practice.
Button was taken to hospital after complaining of an 'eye irritation' during Practice Two at Hockenheim and was taken to Mannheim hospital for a precautionary check-up.
But less than an hour later, Button tweeted: 'On my way back to Hockenheim from the Mannheim hospital for an eye examination, foreign body found and removed. All good for tomorrow.'
Speaking on his return to the circuit on Friday evening, Button said: "I was driving down the pit straight and I got something in my eye.
"I've had it before; when you get a carbon piece stuck in your eyeball they have to take it out. It wasn't actually stuck in my eyeball, which was good, but I had a foreign body in my eye which they got out.
"It still hurts, but only because it's scratched. They gave me some eye drops, but all is good."
Button finished the afternoon session in eighth place, two places ahead of team-mate Fernando Alonso, but missed the final 20 minutes as a result of his eye complaint.
"To be fair, they said 'we need six laps of data on the supersoft and we're okay anyway' and it was perfect, because I'd done six laps," he said. "So all okay."