Japanese GP 2016, Practice One: Nico Rosberg takes early lead from Lewis Hamilton
Hamilton two tenths behind team-mate in first Suzuka practice as Mercedes dominate; Alonso and Grosjean run off circuit
By James Galloway at Suzuka
Last Updated: 10/10/16 10:49am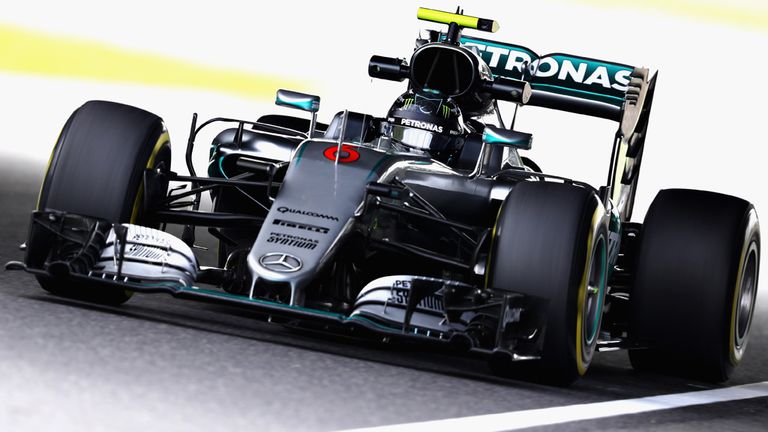 World championship leader Nico Rosberg set the pace from Lewis Hamilton by two tenths of a second as the Mercedes team-mates' battle for the title recommenced at the Japanese GP on Friday morning.
Five days after Hamilton's spectacular engine blow-up in Malaysia handed Rosberg a 23-point championship lead, it was the German who led the early running at Suzuka with his advantage on both the soft and medium tyres two tenths of a second.
"I thought that was a very confident start from Nico," said Sky F1's Johnny Herbert. "You could see when the car was riding the kerbs there was a lot of positivity."
Mercedes' overall advantage over the field was ominous - a full second over next best Ferrari - at a circuit they have dominated on in F1's hybrid turbo era.
Distracted Hamilton under fire
But Malaysia winners Red Bull are expecting another competitive weekend on a circuit that also plays to their aero strengths and they played themselves in gently in P1 with Daniel Ricciardo and Max Verstappen fifth and sixth respectively after only running the slower medium tyres.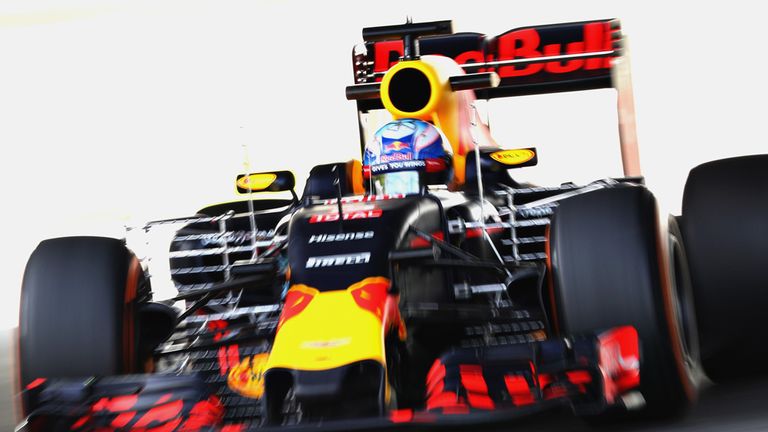 Ricciardo trialled a new front wing on his RB12, with downforce well rewarded around the sweeping figure-of-eight Suzuka circuit.
The two-by-two order was maintained by Force India in seventh and eighth, who also set their best times on mediums, with Fernando Alonso ninth for McLaren despite an early spin at Spoon curve which damaged his rear wing. The Spaniard is running the engine upgrade Honda trialled at Sepang.
Romain Grosjean also made contact with the barriers, at the ever-tricky second Degner, but his crash was more concerning with the brakes once again appearing to cause fundamental problems on his Haas car. The Frenchman crashed out of last Sunday's race when his brake discs exploded.
"The brakes didn't brake," deadpanned Grosjean, who has said he will "back off" in his radio criticisms of the car's handling and performance.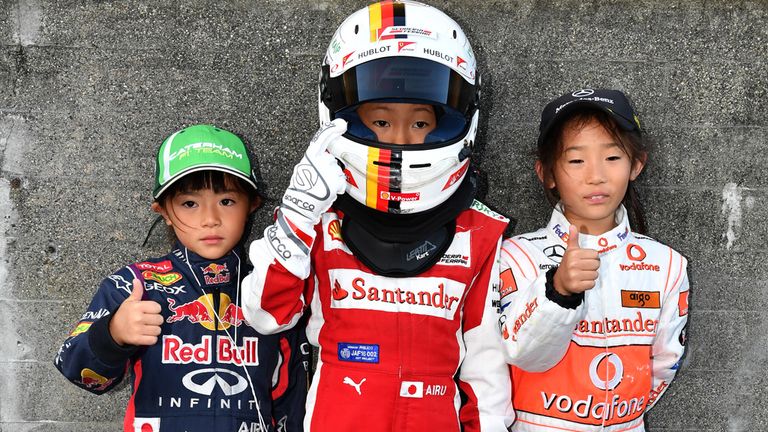 Meanwhile, although Jolyon Palmer's luck had appeared to turn with his first F1 points finish at Sepang, the Renault driver hit fresh misfortune in Practice One as an electrical fault meant he propped up the timesheet after completing just 13 laps.
Practice One timesheet
1. Nico Rosberg, Mercedes, 1:32.431
2. Lewis Hamilton, Mercedes +0.215
3. Sebastian Vettel, Ferrari, +1.094
4. Kimi Raikkonen, Ferrari, +1.386
5. Daniel Ricciardo. Red Bull, +1.681
6. Max Verstappen, Red Bull, +1.948
7. Nico Hulkenberg, Force India, +2.099
8. Sergio Perez, Force India, +2.336
9. Fernando Alonso, McLaren, +2.572
10. Valtteri Bottas, Williams, +2.950
11. Daniil Kvyat, Toro Rosso, +3.015
12. Carlos Sainz, Toro Rosso, +3.241
13. Jenson Button, McLaren, +3.246
14. Romain Grosjean, Haas, +3.257
15. Felipe Nasr, Sauber, +3.536
16. Felipe Massa, Williams, +3.738
17. Esteban Gutierrez, Haas, +3.788
18. Marcus Ericsson, Sauber, +3.863
19. Kevin Magnussen, Renault, +4.391
20. Esteban Ocon, Manor, +5.366
21. Pascal Wehrlein, Manor, +5.535
22. Jolyon Palmer, Renault, +5.561