FIA examine Sebastian Vettel's Mexican GP radio meltdown
Ferrari driver could face sanction for outburst at FIA race director Charlie Whiting despite post-race apology
Last Updated: 03/11/16 8:35am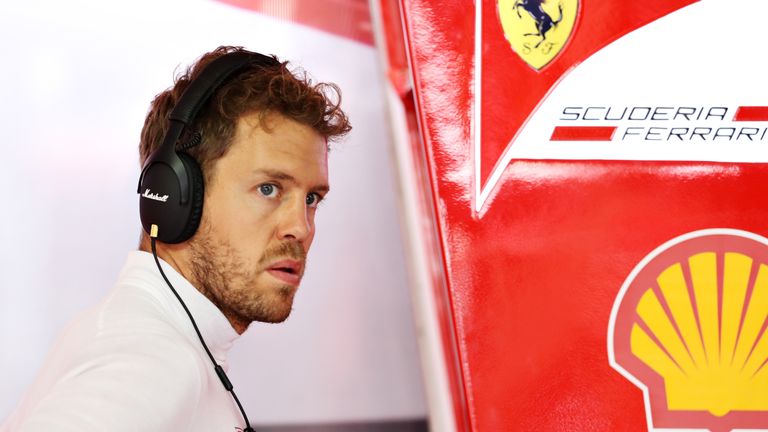 Formula 1's governing body, the FIA, are investigating Sebastian Vettel's expletive-laden radio rant during the Mexican GP.
The Ferrari driver, enraged at the driving of Red Bull rival Max Verstappen, repeatedly swore over team radio during the closing stages of the race before aiming another foul-mouthed outburst at FIA race director Charlie Whiting. 
"We have people assembling evidence about the incident," Jean Todt, the FIA president, told The Daily Mail. "Then we have to see if any action has to be taken or not."
According to The Daily Telegraph, the FIA are 'under huge pressure' to penalise Vettel. 
"In any sport, emotions run high but what you cannot do is criticise the referee," warned Christian Horner, Vettel's former boss at Red Bull. "I would be surprised if that went unreprimanded."
It remains unclear what sort of punishment Vettel may face. But given that any financial penalty is unlikely to affect Vettel, thought to be the highest-paid driver in the sport, the FIA could consider a sporting punishment such as a grid drop at next week's Brazilian GP or even a race ban. 
Vettel was contrite after the race finished, seeking out Whiting to offer a personal apology. "He did say sorry," Whiting confirmed to The Mail. "Given he has done that, I'm not too hung up on it personally, but it remains to be seen how my boss may wish to pursue the matter."
After being upgraded to third place when the stewards penalised Verstappen, who had crossed the line behind Mercedes pair Lewis Hamilton and Nico Rosberg, immediately after the race, Vettel was himself later stripped of a podium finish for moving in the braking zone when defending against Daniel Ricciardo. 
Vettel has yet to publicly comment on his demotion, which relegated him from third to fifth. But in the team's own press release, Ferrari boss Maurizio Arrivabene complained: "Today could have felt special: we fully deserved this podium, which was taken away by bureaucracy. The whole team had showed great stamina by staying united and focused in a difficult moment.
"Our strategy had made it possible to make good progress through the race and both drivers did a very good job. Unfortunately, we were penalised by stewards' unappealable decision which, in my opinion, is too harsh and somehow unfair."