Max Verstappen will only get better in Formula 1, says father Jos
Max's father Jos also says his son unfazed by rivals' criticism
By James Galloway
Last Updated: 28/11/16 11:29am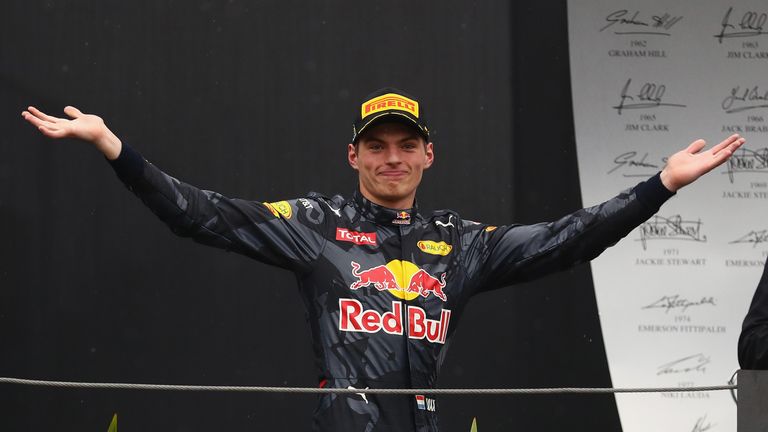 Jos Verstappen has insisted his son Max has been unaffected by criticism of his driving this season and promised there is more to come from the teenager in the wake of his stirring Brazilian GP performance.
Verstappen earned widespread plaudits for his attacking drive in last Sunday's rain-hit Interlagos race with his father describing it as a "special moment" for both the 19-year-old and Formula 1 at large.
Verstappen Jr is approaching the end of his second season at the top level and Jos reckons F1's youngest race winner will continue to flourish.
"I think he will only get better," Jos Verstappen told reporters.
"He's 19, his second year in Formula 1 and if he can deliver a race like this we have a lot of enjoyable years in front of us."
Since his arrival in F1 as the sport's youngest-ever driver last season, Verstappen's regular displays of driving brilliance have been punctured by occasional controversies with his defensive moves in wheel-to-wheel combat particularly under the spotlight this year.
VOTE: What is F1's best wet-weather drive?
Sebastian Vettel has had several run-ins with the Dutchman and on Sunday the German driver said Verstappen's driving was 'not correct' in a passing move that saw the Ferrari take to the grass.
However, despite coming under fire from rivals this season, his father insists the 19-year-old has remained totally unfazed.
"He doesn't care, he doesn't mind," said Verstappen Snr. "I'm more into that and he says 'shut up, it's fine'. He doesn't care."
The former F1 driver added: "We are not here for somebody else, we are here for ourselves.
"We are driving for Red Bull and we want to have the best possible result for them. He's here to race."
Verstappen's around-the-outside pass on Nico Rosberg at Interlagos is already up for an award, with the FIA including it on the fan vote for 'Action of the Year' in motorsport. The winner will be revealed during the FIA's end-of-season prizegiving ceremony, when the F1 world champion is officially crowned, in Vienna on December 2.