Mercedes regret giving Lewis Hamilton orders at Abu Dhabi GP
"In the heat of the moment, sometimes when you make decisions you get them wrong," Toto Wolff tells Sky Sports F1.
By Matt Morlidge
Last Updated: 09/12/16 1:07pm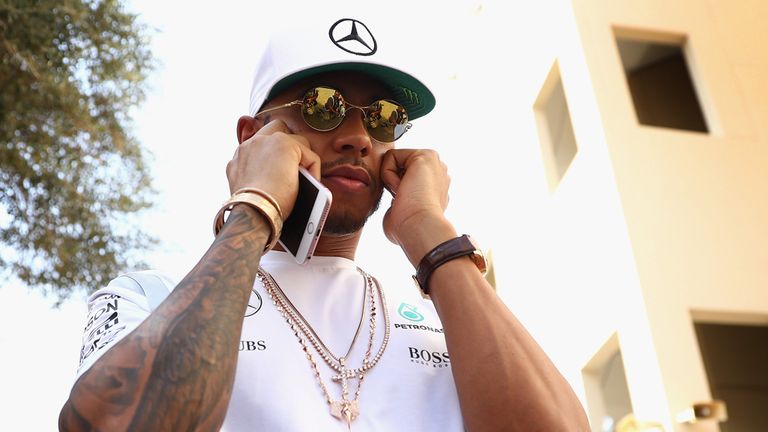 Mercedes should have "communicated differently" and let Lewis Hamilton and Nico Rosberg race at the Duel in the Desert, according to Toto Wolff.
While Rosberg was able to finish second and claim the title in Abu Dhabi, Hamilton ignored several team orders to quicken the pace from the front as he tried to back the German into the chasing pack.
Wolff then insisted he would not tolerate the "anarchy" of drivers disobeying instructions from the pit wall and Hamilton was reportedly facing strict punishment for his tactics.  However, the Mercedes boss claims he now regrets the decision to interfere.
Mercedes mull "brave decision" on driver
"In the heat of the moment, sometimes when you make decisions you get them wrong," Wolff told Sky Sports F1
"In our mind, the way we think, this race is giving us the same number of points as other races and we try to win that one, not considering that there was much more at stake for the drivers.
"How the race panned out, we should have communicated differently and in hindsight let them race in the way they deemed to be appropriate."
In a season where the Silver Arrows considered imposing team orders after crashes in Barcelona and Austria, Wolff added that the team "need to change our values and our rules of engagement going forward".
Hamilton will avoid further sanctions for his role in Abu Dhabi, with Mercedes now diverting their attention to the "brave" decision of replacing the retired Rosberg.
Pascal Wehrlein and Valtteri Bottas are the current favourites for the drive, with the announcement expected this month, though Hamilton won't be involved in the decision-making process.
"It is like many other employees," Wolff added when asked if Hamilton could choose who is next team-mate is. "We will give Lewis the information once we've come to a point where we think it's a sensible decision and then inform him."
But Wolff did admit that keeping the Brit, who Sky Sports understands threatened to quit following the Spanish GP, happy is important as Mercedes consider their next step.
"He has been a great pillar in the team's success," he added. "When he came, everything changed, so he has played a role. 
"It's very important to keep him in a good place. The dynamics between the two drivers is one of the factors we will consider."
Upgrade to Sky Sports now and get six months half price