Williams open talks with Felipe Massa as potential Valtteri Bottas replacement
Bottas wanted at Mercedes to replace Nico Rosberg; Massa fits bill as experienced team-mate to partner newcomer Lance Stroll
By Pete Gill and Sky Sports News HQ's Craig Slater
Last Updated: 16/12/16 12:55pm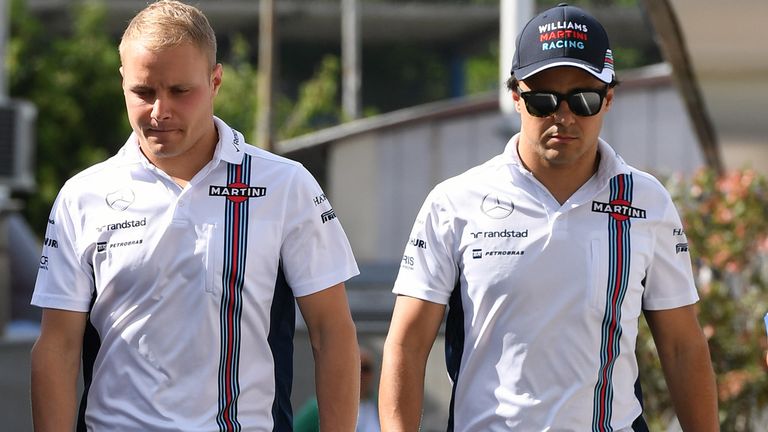 Felipe Massa could return to F1 with Williams less than a month after leaving the team and retiring from the sport, Sky Sports has learnt.
Massa is in talks with Williams as a potential replacement for former team-mate Valtteri Bottas. 
The Finn is the No 1 target of Mercedes, who are still searching for a new driver following the sudden - and unexpected - retirement of world champion Nico Rosberg.
A source close to Massa has told Sky Sports the Brazilian was still undecided on his plans for 2017.
But it is understood Williams have opened talks with Massa about rehiring him for 2017 to partner rookie Lance Stroll.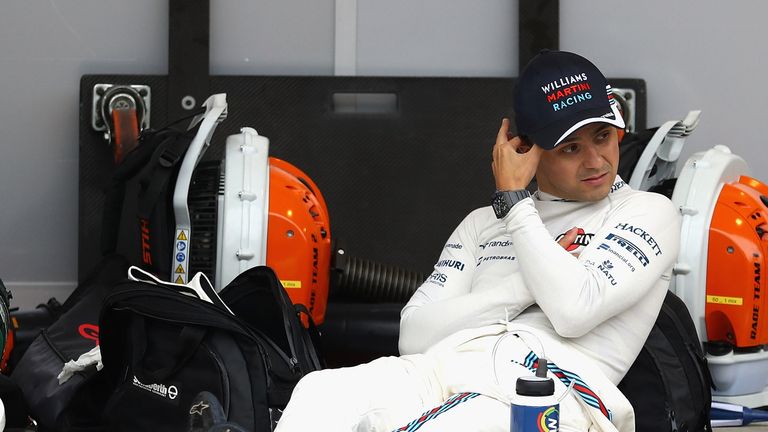 A comeback for Massa, just weeks after he was given an emotional farewell from F1, would be seen by many as remarkable.
These are however, remarkable circumstances.
While Mercedes' search for Rosberg's successor has been hindered by the contractual obligations of F1's leading drivers, Williams need for an experienced campaigner to partner Stroll during the 18-year-old's rookie season is glaring.
Who will replace Rosberg? The latest odds
Mercedes are understood to have offered Williams, their engine customers, vastly reduced terms for their power units as well as Pascal Wehrlein in exchange for Bottas.
But the 22-year-old has only experienced one season of F1 and Williams are understood to be fearful that a line-up of Wehrlein and Stroll would leave them vulnerable to a sharp fall in the Constructors' Championship.
While Mercedes' engines may be as much as £10m cheaper if Williams agree to part with Bottas, the Grove outfit fear they will lose just as much in prize money if they cannot find an adequate replacement for Bottas.
While Bottas outpointed Massa during their three years together, the veteran's skills were as sharp as ever in what currently stands as his final F1 race when he out-qualified Bottas in Abu Dhabi before finishing ninth in the race.
Mercedes confirmed on Thursday that an announcement regarding Rosberg's replacement would only be made in the new year - a delay which points to the complexity and difficulty of the situation the world champions and Williams now find themselves in.