F1's 2017 overhaul: The toughest test yet for teams and drivers?
Teams ready for "biggest change" in F1 while new cars will sort the "men out from the boys" in the field. Who's excited for 2017?
Last Updated: 03/01/17 8:55am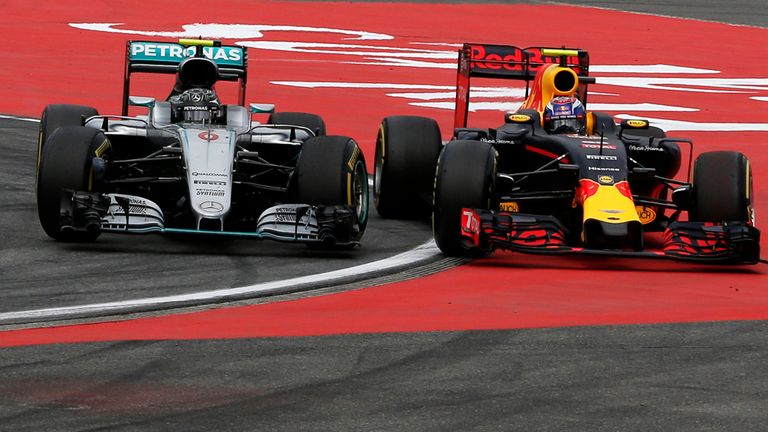 The build-up to the 2017 Formula 1 campaign has so far been dominated by change behind the scenes, a world champion's retirement and speculation surrounding the sought-after Mercedes seat. It's certainly been a busier-than-usual post-season.
But with the V6 hybrid era completed, all teams are now braced for another regulations overhaul and what could be their biggest test yet: a huge aerodynamic evolution.
"From a bodywork and suspension and tyre point of view, this is the biggest change that I've personally experienced in almost 19 years in F1," is the bold claim from Toro Rosso's technical chief James Key.
What to expect from the 2017 changes
Fatter tyres and wider front and rear wings promise aggressive looking cars, more speed and excitement, as well as offering the tantalising glimpse of a grid shake-up next year.
"We are probably going to see the biggest amount of car development we've ever seen in a season from the big teams," believes Sky F1 pundit Martin Brundle.
The clock is ticking towards February 27 and the first pre-season test, with Ferrari the first outfit to confirm their car launch for just before that Barcelona trip. From the end of January, teams will move from a "virtual world to reality", says Key, stepping up their developments having returned to the factory.
So far, drivers have had to rely solely on sim work when getting to grips with their new workplace.
"They are enjoying the car," said Red Bull boss Christian Horner. "The car is more physical, it is quite a bit faster and it is getting back to being a man's car like Brundle and Herbert drove in their day.
"They look aggressive, they are wider, they produce more downforce - it is going to sort the men out from the boys."
Davidson: 2017 could turn grid on its head
Such a shift in regulations should suit a more experienced driver, according to Brundle at least, and perhaps that is why Mercedes are favouring Valtteri Bottas to replace Nico Rosberg, rather than their own junior Pascal Wehrlein.
Sky F1's Anthony Davidson, meanwhile, suspects that the grid could be "turned on its head", with drivers now grip limited rather than power limited.
That could play into drivers like Kimi Raikkonen and Sebastian Vettel's hands, but also Red Bull, who racked up four titles during the sport's last aerodynamic era.
So can either Daniel Ricciardo or Max Verstappen stop Mercedes after their three years of near unopposed dominance?
"Mercedes will be the favourites heading into next year," added Horner. "But if we can narrow that gap down and put them under a bit of pressure it would be great for everyone."