Mercedes keep 'options open' for 2018 with Valtteri Bottas deal
Wolff says world champions wanted to "keep the options open" after Bottas joins for 2017; Expects Finn to challenge Hamilton
By James Galloway
Last Updated: 18/01/17 10:27am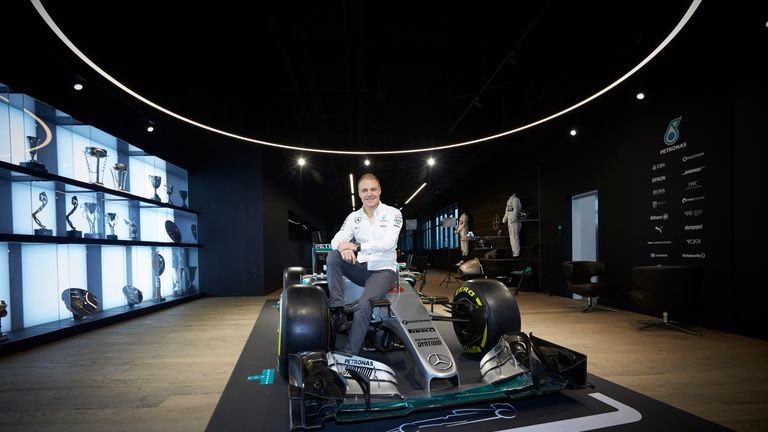 Toto Wolff says Mercedes have kept their "options open" with Valtteri Bottas' contract with the onus on the Finn to deliver performances to earn a long-term stay at the team.
Bottas was finally announced as Nico Rosberg's replacement for 2017 on Monday with the 27-year-old moving from Williams to partner Lewis Hamilton
Mercedes did not disclose the length of Bottas' contract but Wolff, Mercedes' motorsport boss, has hinted at an initial one-year term with options beyond that.
"We have a couple of options," he told Sky Sports News HQ when asked if he could confirm how long Bottas has signed for.
Why Valtteri Bottas fits Mercedes
"We were caught back with Nico's decision to retire and we have some great junior drivers with Pascal [Wehrlein] and Esteban [Ocon] coming up the ranks.
"But they need a little bit more time so for us it was key to keep the options open and Valtteri is very well aware of that. He needs to just perform and be quick and then the future can be his."
With Ocon already hired by Force India for 2017, fellow Mercedes junior Wehrlein had been considered for the plum seat next to Hamilton but, after just one season of F1 competition, the team have opted to continue the 22-year-old's development with a seat at Sauber.
If Bottas fails to make the grade in 2017, then Mercedes will be well placed to enter what is expected to be a busy driver market for next year. As it stands, multiple champions Sebastian Vettel and Fernando Alonso are both out of contract in December.
Hamilton's Mercedes deal runs to the end of 2018.
The success of Bottas' first season in a championship-contending team is likely to be judged on how he fares against Hamilton in the same car - a driver Wolff has reiterated is "almost unbeatable" when at his best.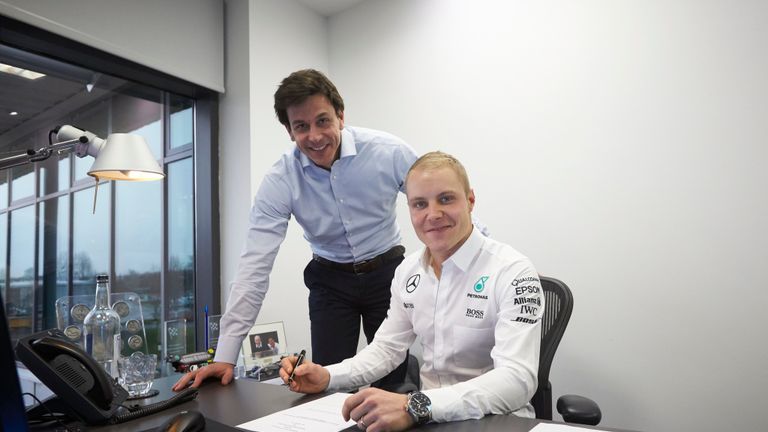 However, the Mercedes chief believes the team's new signing can challenge their established star.
"Lewis is probably the best driver in the world at the moment," said Wolff.
Bottas: I'll be close to Hamilton
"So much talent, so much speed and if he gets it together on the weekend, in my opinion, he's almost unbeatable.
"But Valtteri has all the ingredients and we haven't seen him in a car that's capable of challenging for championships, that's a different step, and some drivers have developed in the right direction and some have not. Certainly Valtteri can give him a run for his money."
Wolff, who confirmed to SSNHQ he has stepped down from the management of Bottas' career now he is his team boss, added that Hamilton had welcomed the arrival of the 27-year-old Finn.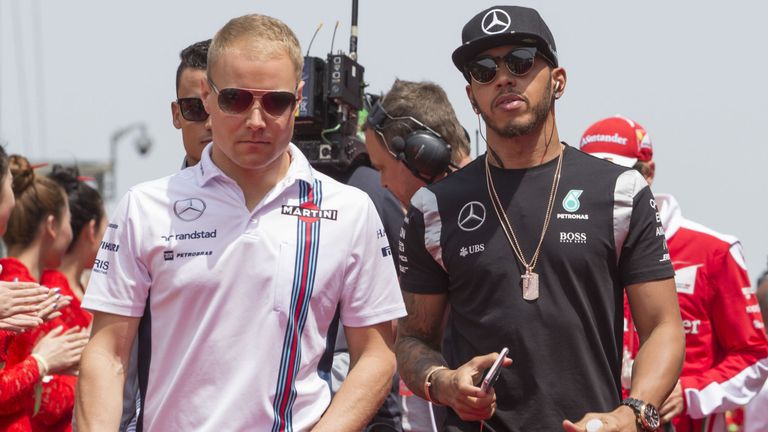 "Lewis and I had a very good conversation after the end of the season. It all got very intense towards the end of the season and obviously a disappointing end to his campaign," he said.
"Then the media need to create some stories and it's always good to sit down with a white sheet of paper and reassess how we want to do it better next year. The conversation was very amicable and we both enjoyed it.
"In terms of the relationship, Lewis actually said to me he gets on very well with Valtteri. He's used to working with Finns, he was with Aki [Hintsa] for a long time, and so I think the combination works well for the team."