Bernie Ecclestone could have been kept on in new era, says Max Mosley
Former FIA chief on Ecclestone and whether F1's new owners should rip up the sport's prize-money structure
By James Galloway
Last Updated: 06/02/17 2:51pm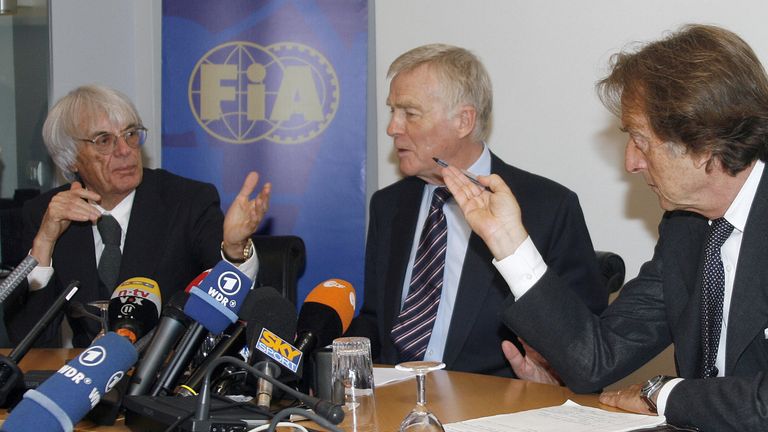 Max Mosley believes Formula 1's new owners may have missed a trick by not retaining Bernie Ecclestone in a management role.  
Ecclestone's 40-year reign as the sport's commercial supremo was ended when Liberty Media completed its takeover of F1 a fortnight ago with the American media firm installing a new management structure.
Ecclestone was handed the honorary role of chairman emeritus and his replacement as F1's chief executive, Chase Carey, has said he wants to utilise the 86-year-old's decades worth of experience.
F1 changes: Q&A on the sport's new era
Former FIA president Mosley, a long-time ally of Ecclestone, believes Liberty could have gone one step further and retained the Briton in a more hands-on role.
"It's their business, they can do what they like," Mosley told Sky Sports News HQ. "But it struck me that Bernie's great expertise is dealing with the organisers and the promoters and all these different countries, very different people, and all sorts of personal relationships.
"Had I been in their place I think I would have kept that going and concentrated on the things that haven't really been done, like the internet, virtual reality, interactive television, all the things that are now becoming possible where Formula 1 could be a big thing.
"But maybe they can do everything that's been done up to now better. We'll have to wait and see."
F1's new management team has outlined early plans to grow the sport's revenue and popularity, in addition to devising ways to make the sport more competitive on the track.
The prize-money structure has long been a bone of contention for smaller teams and speculation has suggested Liberty could create a more even distribution model once the majority of teams' commercial deals expire in 2020.
Brawn: F1 must support smaller teams
Several larger teams are awarded heritage payments while Ferrari receive an additional annual bonus to recognise their status as F1's longest-serving outfit.
Asked about the prospect of cutting the money paid to Ferrari, Mosley said: "If it would me, I'd do it immediately.
"The thing is Ferrari are always going to get more sponsorship than the other teams, so to give them the same money from the money you have control of, which is the FOM [Formula One Management] money, it's completely fair and then they get extra money because they are famous and because they have sponsorship.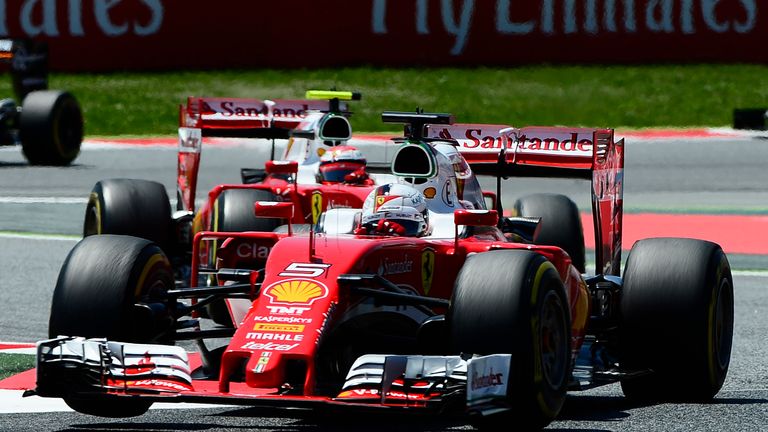 "But the fundamental problem is if you've got three times as much money as me you may as well have a bigger engine, you've got a huge advantage. That plays out in inequality between the cars and the drivers.
"So I'd rather see something where everybody had the same money to spend and the cleverest engineer would make the best car and the best driver would drive better than the other drivers. But you're never going to make it work where you've got two or three teams with far more money than the rest. Apart from anything else, it's very unfair."