Lewis Hamilton's father issues warning to Valtteri Bottas
Lewis' father Anthony says his son "heading towards the prime of his career" ahead of new team-mate partnership with Valtteri Bottas at Mercedes in 2017
Last Updated: 07/02/17 1:52pm
Lewis Hamilton's father hopes Valtteri Bottas is ready for the challenge of being team-mate to his son - warning "it could be a career-ending move when you go up against Lewis".
Bottas joins Hamilton at Mercedes in 2017 after F1's world champions were forced into an unexpected reshuffle when Nico Rosberg retired within days of winning last year's world title.
F1 in 2017: All the key details and dates
Anthony Hamilton believes Bottas, whose deal is thought to only be guaranteed for one year, will face a triple world champion team-mate at the peak of his powers.
"Anybody who goes up against Lewis needs to have planned their career correctly because it could be a career-ending move when you go up against Lewis," Hamilton Snr told Sky Sports News HQ.
"I personally think, while he's getting older and more mature, he's still actually heading towards the prime of his career. So Lewis is going to be a force to be reckoned with this year."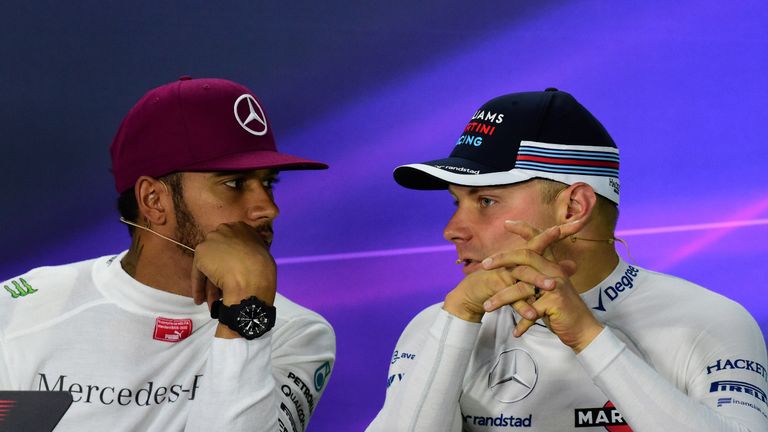 Hamilton's narrow defeat to Rosberg in last year's title battle represented just the second time in the Briton's 10 seasons of F1 that he had been outscored by a team-mate over a full campaign.
When do Mercedes launch the W08?
Rosberg's unexpected decision to quit means Hamilton does not have the chance to directly wrestle back the crown from the German on track this year. However, his father says the opportunity to do so would not have been an extra motivating factor for the 32-year-old in 2017.
"Lewis only ever thinks about winning," he said. "He's happy for Nico, like we all are to be quite honest. We've known him a long time and Nico has really worked hard.
"You need a little bit luck along the way, and he's had that, but I think Lewis is just looking forward now to winning the championship back on his own merit."
F1's overhaul of aerodynamic design rules, and the possibility of the pecking order of recent seasons being overturned, has not stopped Hamilton being installed as the bookmakers' title favourite for 2017.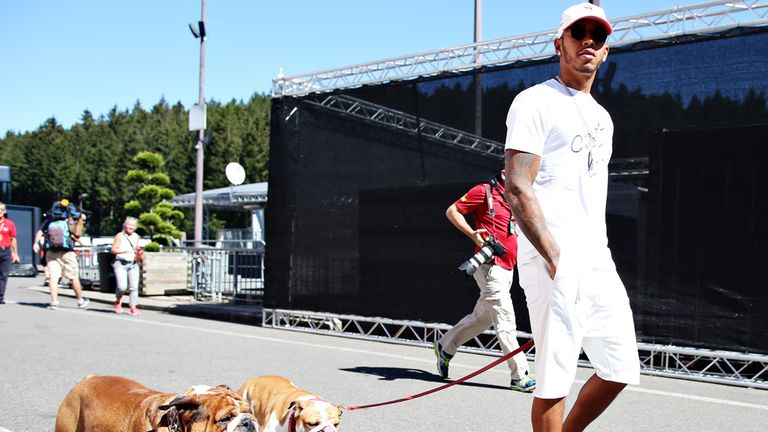 The other British driver on the grid, Renault's Jolyon Palmer, agrees Hamilton does start as favourite but reckons Bottas, along with the Red Bull drivers, have the potential to challenge him.
"Valtteri will do a good job and I think he'll push Lewis more than most people think," Palmer told SSNHQ at the same Zoom charity auction in London.
"Red Bull should also be right there with them, so hopefully between those two there can be a tough fight. Lewis has got to be favourite, though, to start."