Sauber's stand-in Antonio Giovinazzi hopes to race again
Ferrari's reserve driver took Pascal Wehrlein's place for Sauber in the Australian GP due to fitness concerns.
By Emily McNally
Last Updated: 03/04/17 9:30am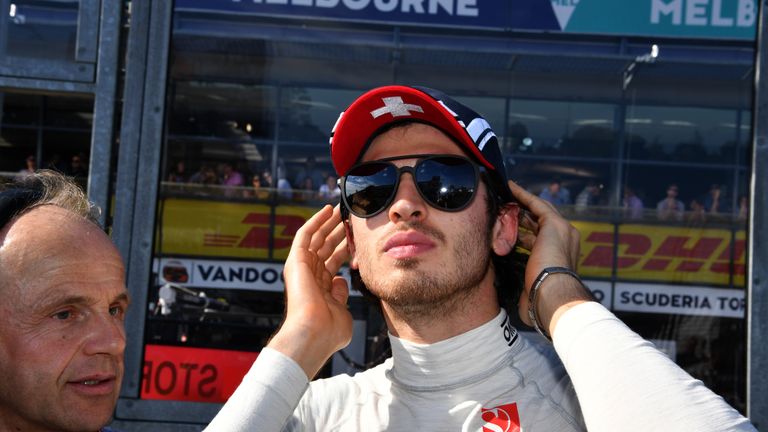 Sauber's Italian stand-in driver Antonio Giovinazzi says he'll grab another chance to take the driver's seat this season.
Giovinazzi took Pascal Wehrlein's place in the Australian GP due to fitness concerns last weekend, but has refused to speculate whether he'll become Sauber's permanent third driver.
The Italian, who officially serves as back-up for Ferrari, finished the Australian GP in 12th position, two places outside the points, but impressed throughout the weekend on his F1 debut, nearly out-qualifying team-mate Marcus Ericsson.
"Pascal is the Sauber driver and I am the third driver of Ferrari - and, of course, if there is another chance I will grab it," Giovinazzi told the official F1 website.
"I don't know. This is up to Ferrari."
Giovinazzi became the first Italian driver to race since 2011, an achievement he is proud of.
"I am really happy - and also for Italy to have somebody back in Formula 1. I think it is really important also to have an Italian in this sport. Now I have to work hard to stay here," he said.
Having driven in the first winter test for Sauber, Giovinazzi said he was well prepared to take the driver's seat in Australia.
"I kept my training regime the whole winter, so it was no problem for me to jump in the car in Barcelona nor here in Melbourne," he said.
Watch the 2017 F1 season on Sky Sports F1 - and in Ultra HD for the first time! Get Sky F1 for the new season!
Sky customers can now upgrade to Sky Sports and get 12 months for just £18 per month. Upgrade now!