Fernando Alonso prioritises a world championship fight in 2018
But would success in the Indy 500 cause a rethink?; Alonso facing grid demotion in Bahrain after fresh engine failure
Last Updated: 16/04/17 2:02pm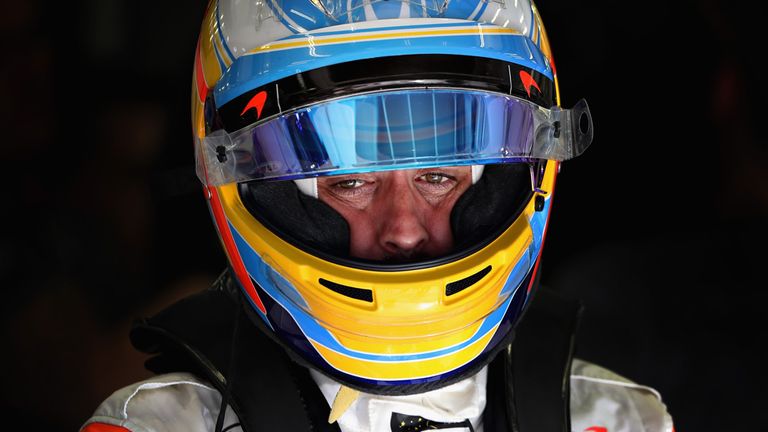 Fernando Alonso says his only priority for the 2018 season will be driving a car capable of fighting for the F1 World Championship.
The statement could be interpreted as a clear signal that Alonso is preparing to quit McLaren at the end of the year, having rejoined the team in 2015 after being persuaded that their renewed alliance with Honda would propel the team back to the front of the grid.
But after a disastrous and disillusioning start to 2017, Alonso's patience in the project appears to be be wearing thin. The former world champion was the victim of Honda's third engine failure of the Bahrain weekend in Saturday's qualifying hour and is set to receive a grid penalty.
"I want to win, I'm here to win," said Alonso prior to this weekend's running. "I think I'm really at the best of my career right now in terms of driving so for next year, the target has to be only one: fighting for the World Championship - not any more fifth or sixth."
McLaren last won a race in 2012 and have endured a desperate struggle at the start of the current campaign - largely due to the inadequacies of a Honda engine which Alonso publicly disparaged during winter testing.
Ferrari, Mercedes and, more realistically, Renault, with whom Alonso won both of his Formula 1 titles, have all been mooted as potential destinations for the 35-year-old next year.
It has even been suggested that Alonso, who won the second of his two F1 championships a decade ago, could consider a paid-as-you-win deal with Mercedes.
But the speculation around Alonso's future took on a different tenor this weekend when McLaren announced the Spaniard will miss next month's Monaco GP to compete in the Indianapolis 500 and pursue his dream of becoming the second driver in history to win motorsport's 'Triple Crown' - the Indy 500, Monaco GP and Le Mans 24 Hours.
"If I want to be the best driver in the world there are two options: I win eight Formula 1 World Championships, one more than Michael [Schumacher], which is very unlikely; the second one is to win different series in different moments of my career and be a driver that can race and win in any car, in any series," said Alonso.
"So, that's very challenging - but attractive as well."
McLaren's decision to let Alonso compete in the Indy 500 - and miss a Monaco race which is expected to offer the team their best prospect of scoring points at the start of 2017 - has been interpreted as a negotiation ploy to keep the two-time world champion happy and persuade him to stay.
"Everyone has got his own tricks when you have to negotiate about a contract," acknowledged team boss Eric Boullier.
Alonso is a two-time victor at Monaco and success next month at Indianapolis - an event won by a rookie a year ago - would leave him at two-thirds distance towards the Triple Crown.
Boullier, a Frenchman, was reputedly keen on Alonso taking part in Le Mans while McLaren's American executive director Zak Brown was in favour of the Indy 500. The team's encouragement of their driver's extra curricular interests looks to be their unique selling point when Alonso starts to consider his future plans after the summer break.
While a third world championship is his stated ambition for 2018, could a triumphant drive in Indianapolis next month trigger a rethink?
'If there are no more world championships available, now is the perfect time to begin pursuing the alternative,' wrote Sky F1's Mark Hughes in his latest column.
'That would indeed have been a wise way for McLaren to sell the idea to him on the likely assumption it wishes to hang on to him long enough for him still to be there whenever the solution to the current performance crisis is solved. The fact that the Andretti Racing, McLaren-entered car is Honda-powered also means Honda gets some halo rather than just negativity from its Alonso association.
'Furthermore, is not too much of a stretch to imagine that McLaren would also be open to the idea of putting together a Le Mans programme in the future. McLaren and Alonso could then pursue that triple crown dream together. It's one hell of a challenge, however - only Graham Hill has ever achieved it and that was over a 10-year period.
'A competitive Alonso at the Indy 500 - and there's little reason to suppose he will not be highly competitive despite the very specialised demands of the race - would actually be fantastic news for F1, and just might be the only way the McLaren-Alonso partnership can survive.'
All that's clear in the meantime is that Alonso has no intention of walking away from Formula 1 even if he will be taking time out of the sport to go Stateside next month.
"My commitment and my desire to win in Formula 1 is bigger than any other challenge that I can find outside Formula 1," said Alonso on Thursday night. "It's Formula 1 or nothing at the moment."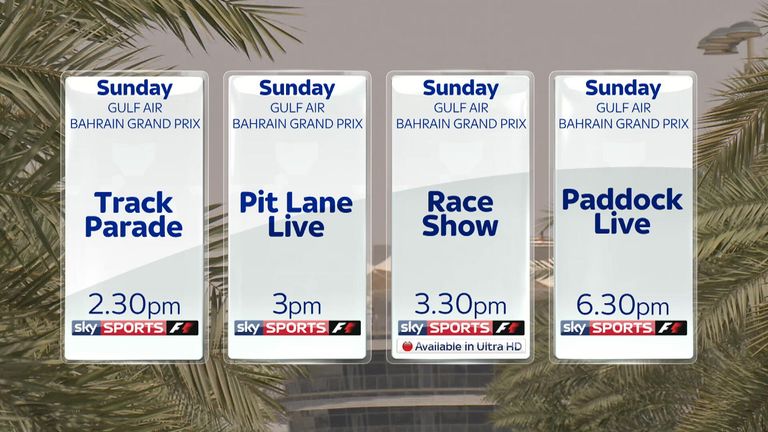 Watch the Bahrain GP live on Sky Sports F1 and in incredible Ultra HD! The race begins at 4pm on Sunday. Check out all the ways to watch F1 on Sky Sports for subscribers and non-subscribers - including a NOW TV day pass for £6.99!