Honda suffer triple engine woe on McLaren cars at Bahrain GP
Alonso set for new engine parts after MGU-H qualifying failure
By James Galloway in Bahrain
Last Updated: 16/04/17 6:22pm
Honda's F1 problems have deepened at the Bahrain GP after a third engine-related failure of the weekend curtailed Fernando Alonso's qualifying session.
Both McLaren drivers have been hit by MGU-H failures with Alonso's in Q2 following on from two on team-mate Stoffel Vandoorne's car in Friday practice.
Honda chief Yusuke Hasegawa confirmed fresh engine elements would now have to be fitted onto Alonso's car ahead of Sunday's race, in which the Spaniard is due to start 15th. He also said all three failed MGU-H parts were "dead", meaning they could not be repaired for use later in the season.
"We are still investigating to find out exactly what the issue is and whether or not it's related to Stoffel's issues yesterday," said Hasegawa.
Hasegawa did express optimism that Alonso and Vandoorne, who qualified 17th, would be able to finish Sunday's race.
With F1 drivers able to use only four power units without grid penalty during the whole 20-race season, Honda's repeat issues in Bahrain are an unwelcome headache for McLaren amid a general lack of performance from their Japanese suppliers' engine.
Vandoorne is already onto his third MGU-H and turbocharger in as many grands prix, in addition to second engine, MGU-K and control electronics unit. Alonso had been on the first of everything until Saturday's problem.
Asked if he could comment on the driveability of the engine around the stop-start Bahrain circuit, Alonso replied: "There is no point us talking about the driveability when we cannot complete a lap or do the qualifying. I really don't care too much about driveability if I cannot finish a race so far this year."
Alonso retired in Australia and China due to unreliability, with Vandoorne registering McLaren's only 2017 race finish with 13th at last month's season opener.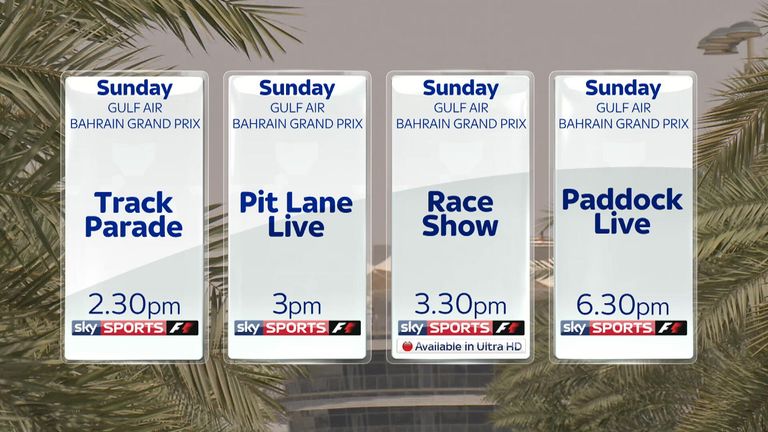 Watch the Bahrain GP live on Sky Sports F1 and in incredible Ultra HD! The race begins at 4pm on Sunday. Check out all the ways to watch F1 on Sky Sports for subscribers and non-subscribers - including a NOW TV day pass for £6.99!